Letters to the Editor:- "Wirral Star Party - 12 October 2013"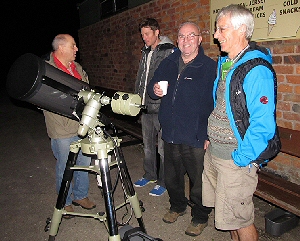 "ON behalf of the President and Council of Liverpool AS, a big thank you to everyone who was able to support last nights Wirral Star Party. Despite the cloudy skies, all evening

the estimated attendance was 150, who enjoyed a series of talks from Brendan, Ken, and Geoff, and we gave advice on getting the most out of the great science of Astronomy. Jodie was able to keep the astronomers of the future entertained with drawing and colouring the Universe! A Very special thanks to Wirral Ranger Dave, who gave up his Saturday, for free and opened the visitors centre for the event. These images are with my letter from LAS member Jim Stacey, with thanks. Until 1 March 2014, when we do it all again for National Astronomy Week.

But if your readers want to find out more about our events and also join the Liverpool Astronomical Society please go to our website." Clear/dark Skies - Gerard.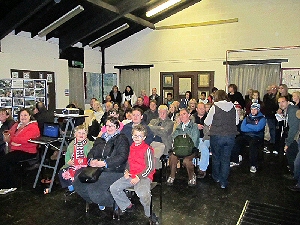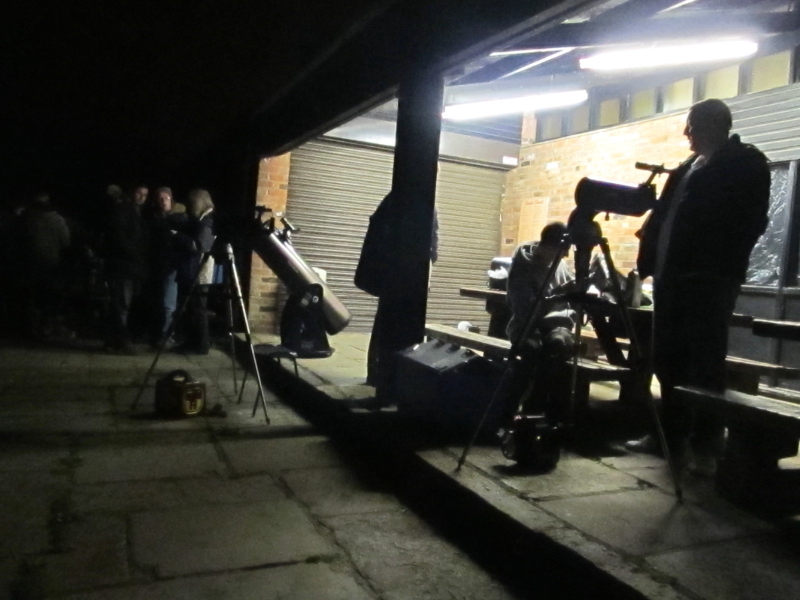 Rock 'n' Roll Liverpool Entries Have Strong Head Start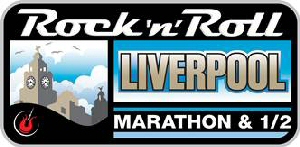 THE Competitor Group, Inc. (CGI), the global active lifestyle sports media and event entertainment company, has announced a new Rock 'n' Roll Liverpool Marathon and ˝ Marathon has already taken over 1,000 entries for the event that will take place next spring on Sunday, 25 May 2014.

"It's a very important milestone to reach and one that we have hit sooner than expected. The overall entry figure so far isn't the only thing that has impressed us. We have already attracted a substantial number of runners from overseas. Interest is high across the USA and Europe. We have representation from 9 countries so far, the majority of overseas runners come from the USA." said Rob Griffiths, Race Director of Rock 'n' Roll Liverpool Marathon.

The marathon and half-marathon courses will start and finish along Liverpool's spectacular waterfront, featuring scenic views of its historic docks, rich architecture, spectacular museums and numerous cultural attractions along the course. Live bands interspersed with fanfare and entertainment and will line the route, culminating the race experience with a celebratory finish line festival and post-race concert.

The routes for both the Marathon and Half Marathon are to be revealed in November. Rob added:- "We are very excited about the route. It's a true City marathon and very much a celebration of Liverpool. The route will take in some iconic landmarks such as Mathew Street, China Town and the football stadia."

Liverpool City Council's cabinet member for culture and tourism, Councillor Wendy Simon, said:- "Sport, music and Liverpool go hand in hand, so I'm not surprised the Rock n Roll Marathon is proving hugely popular. This City excels when it puts on an event, and we're expecting this new addition to next year's calendar to once again showcase Liverpool at its best. We look forward to welcoming the thousands of runners taking part and spectators who will line the route which itself will be a celebration of many of Liverpool's iconic attractions."

Information about the event and entries can be found at:- rocknrollliverpool.com.

The Rock 'n' Roll Marathon Series started as a single race in 1998, and is now the World's Largest Running Series that has grown to include a global tour of 31 events in 2013. The series was the 1st to combine the potential of running races as grand celebrations of health and wellness by combining a tourist destination, recreational running, charity fundraising, and musical entertainment into a single event. To guarantee no runner is left to hear their own lonely footsteps, live bands are positioned along the course, intermixed with entertainment and a festival at the finish line as a reward for all the participants.