Homeless football team nets rebranded kit
COUNTERFEIT clothing seized from Liverpool traders is being recycled and given to people in need in the City.

The handover is a result of a partnership between the City Council's Trading Standards and the His Church charity

Trading Standards Officers passed on thousands of items of clothes which have been seized to His Church. The charity remove counterfeit branding and rebrand the items with their own logo.

One of the organisations to benefit is the Liverpool Homeless Football Club who will be presented with rebranded clothing on Thursday, 17 October 2013. They will also receive training clothes donated by Liverpool FC and Everton FC and donations from food manufacturers John West and Typhoo.

The Homeless Football Club operates throughout Merseyside promoting inclusion, healthy living and helping to rebuild lives through football.

Other groups including those for the homeless will also receive the rebranded goods.

Councillor Tim Moore, City Council Cabinet Member, said:- "The trade in fake goods hits consumers and legitimate businesses. Our trading standards team seize large quantities of counterfeit clothes and other products each year. While it is not of the same quality of the brand name it is purporting to be, much of it is still usable. It is far better that we recycle it and help vulnerable people rather than just destroying it."

Richard Humphrey, Senior Coordinator at His Church, said:- "Our partnership with Liverpool Trading Standards means not only are these brand new clothes taken from the hands of criminals, they are redistributed to the most vulnerable people in society. To this end, we are thrilled to be jointly supporting the fantastic work of Liverpool Homeless Football Club and the additional donations made by Liverpool's food manufacturers and premiership football teams are a testimony to the City's renowned community spirit."
Appeal for assistance follows Lime Street station incident
MERSEYSIDE Police Officers from British Transport Police are calling on the public who may hold key evidence in relation to an incident at Liverpool Lime Street to come forward.

Shortly after 8.30am on Saturday, 12 October 2013, an incident occurred involving a 44-year-old man and a small child.

T/Detective Chief Inspector Andrea Rainey said:- "We believe members of the public may hold vital evidence in the form of photographs and video taken using mobile devices which may be able to assist us with our enquiries. It is imperative that we are able to view any images or footage to ensure a full and effective investigation can take place."

If you have any footage or images of the incident, or have other information, please contact British Transport Police on:- 0800 40 50 40. In all calls please quote log B8/NWA of 16/10/13.

ARRIVA'S SOUTHPORT DEPOT IS AMONGST THE BEST IN THE UK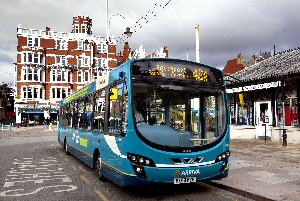 THE team at local bus company, Arriva North West, have cause for celebration this week after it was announced that they had reached the final of the prestigious UK Bus Awards 2013.

The company's Southport based operation has been shortlisted for the Top National Bus Depot of the Year award, having been praised by judges for its impeccable focus on service delivery.

In the finalists' overview, the depot was applauded for its attention to detail with its service provisions, with particular commendation for the comprehensive monthly 'ride around' undertaken by managers, and the work of the 'fleet champions' who ensure that the buses look well cared for.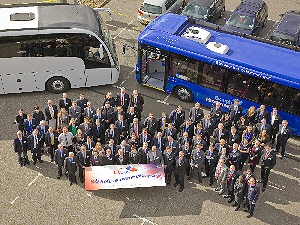 Howard Farrall, area managing director Arriva Merseyside, commented:- "As one of 6 depots that make up Arriva Merseyside, Southport benefits from a unique sunny seaside outlook, impressive contract retention, and investment in fleet; all of which has resulted in incredible customer and employee satisfaction survey results. We are extremely proud of the team for making it to the final of these coveted awards and wish them all the best in the overall competition."

The shortlist contains more than 100 people, projects and organisations from around the country, selected by the judges from over 250 nominations to go forward to the final stages, including mystery traveller checks. The winners will be announced on 19 November 2013. For more details about the UK Bus Awards visit:- ukbusawards.org.uk.