It's Christmas! Well nearly Christmas...!
Photographs below are by Patrick Trollope...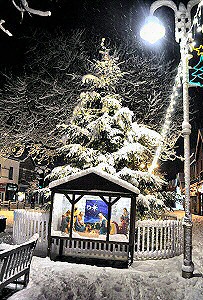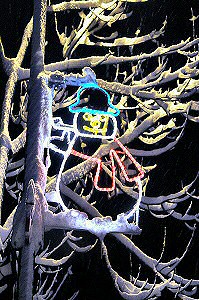 WELL it might not be December yet, but it is getting near to the annual Christmas Lights Switch On's in and around Merseyside. With all the budget cuts, it is pleasing to see so many Christmas Light Switch On's coming up. These events bring in huge amounts of income to the local economy and are vital to small businesses, keeping our town centres alive, along with bringing much needed cheer. So when visiting these events, please visit the local shops as well! This year Liverpool's City Centre is the first, as far as we know to start bringing Christmas Shoppers out, when they turn on the lights on 8 November 2013. Next up will be St Helens Town Centre on 16 November, followed by Southport on 17 November 2013. Next up on the hit list will be Formby on 24 November 2013. We are still getting information in, so keep an eye on the news feed and on our event listings for a full update very soon. One of the main attractions for festive spirit this year will be Formby Village, who as Pat Wordley, owner of Woodwards and Chair of the Formby Christmas Lights Appeal 2013 said:- "For the first time we are holding a full day of events in the village. There has been no funds whatsoever available from Sefton Council this year, so we are totally dependent on contributions from local traders and the parish Council. But we are pleased to say we have had a fantastic response and now, undoubtedly, this will prove to be one of the main highlights of this year's events programme for our village. The Switch-on event will take place between 12pm to 7pm, with live music, and an array of Christmas market stalls selling seasonal gifts and produce; not forgetting traditional funfair rides for children to enjoy. Also the star attraction, Father Christmas who will be dishing out some festive cheer... So please come down and join us all... Also please take a look in the local businesses in the village centre and help them to survive into 2014, by getting some of your, or all of your gifts from them. Rather than give in to particular financial constraints, please do not forget that it is the local businesses who are totally responsible for this year's Christmas Lights! They need your support more than ever!" If your area is holding Christmas Festivals, please let us know and we will try and add you on to our event lists! For more information about Formby Christmas Lights please visit the events Facebook Page or pop in to Woodwards.
Police appeal for witnesses and urge vigilance following stabbing in Chester
CHESHIRE Constabulary are appealing for witnesses and urging the public to remain vigilant after a man was stabbed in Chester.

A 57 year old man arrested in connection with the incident has been eliminated from the investigation and inquiries are ongoing to trace the offender.

The victim, a 35 year old man was stabbed in the chest on the City Walls on Monday, 21 October 2013.

Police are keeping an open mind regarding the motive for the attack, but are considering the possibility it could be a hate crime.

Detective Inspector Helen Spooner said:- "While it is too early to say for sure that this is a hate crime, we do know that the area where this attack happened is a well known place that the gay community frequent, so we have to consider this as a possible motive. I must stress that I am keeping an open mind and there could be another motive behind the assault, but my priority at this stage is finding the man responsible for this viscous attack and ensuring the public know what has happened so they can be aware of their own safety. I am particularly keen to trace a group of people near to Iceland that were close to where the incident happened and may have vital information that could prove key to my investigation."

The suspect is described as a white man, aged in his early 20's, of slim build and was wearing dark clothing. He was seen to run off along the walls after the attack.

Chief Inspector Richard Rees said:- "This is clearly a very serious and concerning incident but I want to reassure the community of Chester that this is an isolated attack and we have, and will continue to step up patrols in the area so that anyone that has any concerns or information can speak to an officer. I would always encourage people to continue to follow basic safety advice and be aware of your surroundings and always tell someone where you are going and when you are due to be back."

Anyone with any information in relation to the incident are asked to contact Cheshire Police on:- 101 quoting incident:- '994 of 21 October 2013', or alternatively contact Crimestoppers anonymously on:- 0800 555 111.

David Wilson Homes withdraws application!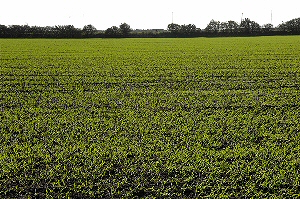 FORMBY Residents Action Group Opposition From Formby (FRAGOFF) have told the media that they welcomed David Wilson's Homes decision to withdraw the application to build 274 homes on a farmland, by Liverpool Road, Formby and the A565, (Merseyside).

An Objection was made to Planning Application based on the National Planning Policy Framework Chapter 10 Section 100:- "Inappropriate development in areas at risk of flooding should be avoided by directing development away from areas at high risk, but where development is necessary making it safe without increasing flood risk elsewhere." See the objection this is quoted from please click on here PDF or visit Sefton MBC's website.

On Friday, 18 October 2013, Sefton's Planning Committee published recommended that the application (S/2013/0905) be refused.

In a statement by the Group, they say that:- "As we understand it David Wilson Homes were always going to fight a refusal solely based on the Green Belt restrictions, so we see the withdrawal of their application as a tacit acknowledgement of how strong the argument about flooding and drainage was in this location. We understand that the application has been withdrawn unreservedly, a term we take to mean that they think their scheme simply could not be adapted to cope with the ground conditions and drainage complications and see it as further admission of the unsuitability of this land for housing. Due to this we are calling upon Sefton Council to reconsider the inclusion of this site within the Local Plan and fully re-examine the Green Belt study that deemed the Liverpool Road Site appropriate for development. We would like to thank the people of Formby for supporting us in this campaign; they have been a true example of what the community can achieve when they all pull together. Although clichéd it is no less true to say the FRAGOFF couldn't have achieved this without them. We also fully acknowledge the help and support of residents from all over the borough but particularly from Maghull and Lydiate set to suffer most from the Local Plan, they have stood by us from the very beginning and we would assure them and others that we will be standing shoulder to shoulder with them when the Developers come knocking on their doors. Finally we would also like to remember at this time Ted Swift who fought tirelessly against this application but sadly died earlier this year and is not here to share this day with us. We will be keeping him in our thoughts today. FRAGOFF aren't going away, this is the time we have to be most vigilant."

Prompting the cancellation of an additional planning meeting that was to be held on Monday, 28 October 2013, in Southport.
STEAM PACKET COMPANY CONFIRMS TITLE SPONSORSHIP OF SOUTHERN 100
SOUTHERN 100 Racing, organisers of the Southern 100 International Road Races, is delighted to announce that the Isle of Man Steam Packet Company is to continue as the event's title sponsor for 2014.

Also known as 'the friendly races', the Southern 100 has a history dating back to 1955, with the Steam Packet Company becoming the title sponsor in 2000.

Steam Packet Company Chief Executive Mark Woodward commented:- "The Company has a long association with motorsport in the Island and we are looking forward to next year's event, which runs from 7 July to 10 July 2014. Many future British and World Champions have tested their skills on the 4.25 mile Billown circuit on the outskirts of Castletown. The 4 day Southern 100 event attracts a truly international entry and is an established favourite in the road racing calendar which attracts top class solo riders and sidecar drivers from the British Isles, Europe as well as the Antipodes and of course our local riders from the Isle of Man. The mass starts and excellent vantage points on the circuit enable spectators to really savour the atmosphere of this popular race meeting which provides a focus for fans of Isle of Man road racing between the TT and Festival of Motorcycling."

The Isle of Man Steam Packet Company will also continue to offer special fares to competitors taking part in the Blackford's Financial Services Pre-TT Classic Road Races which in 2014 take place on:- 23 May, 24 May and 26 May 2014.

Southern 100 President, Derek Nicholson said:- "The Club are greatly appreciative of the continued and much valued support of the Isle of Man Steam Packet Company and look forward to working closely with them as our 2014 event approaches."