Tea dances and condoms – PACE clinic marks 25 years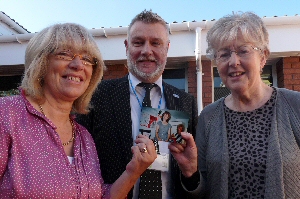 25 years of great care at a trail-blazing sexual health clinic were marked with a celebration for staff past and present.
The PACE clinic at Bootle Medical Centre, Park Road, was officially opened in 1988 in Knowsley Road to address high rates of teenage pregnancy and terminations in the town. It was one of three funded by the Government, the others being in Hackney, east London, and Milton Keynes, Buckinghamshire.

Among the guests at the celebration were 2 of PACE's original staff, health promotion worker Chris Davies, of Wavertree, Liverpool, and administrator Mavis Ferguson, of Litherland in Bootle. Now both retired, they recall the clinic caused controversy in some quarters when it first opened, even prompting a question to be asked in the House of Commons.

"At first some local people were apprehensive. We were based in a community centre and there were all these pensioners having tea dances and bingo, and then we arrived giving condoms out. We had lots of meetings and eventually we all got along great. They understood we were there to educate young people." said Mavis.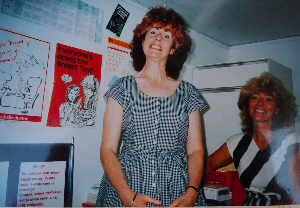 PACE, which stands for pregnancy, advice, contraception and education, has undergone numerous management and funding changes over the years, and moved home more than once. At one time it was housed in a converted shipping container.

It now gives sexual health advice to all young people under 25 and is managed by Southport and Ormskirk Hospital NHS Trust which provides sexual health services across Sefton and West Lancashire, including a consultant-led genito-urinary medicine service at Southport hospital. Chief Executive Jonathan Parry told staff:- "25 years is a tremendous achievement and PACE has proved to be a fantastic addition to the family of health services the Trust provides."

The Mayor of Sefton, Cllr Maureen Fearn, also attended the event and cut a cake to mark PACE's Anniversary.

'People's City'
'HIDDEN Liverpool' is inviting entries for its 'People's City' photography competition and is looking for people to submit stunning images that portray people's relationship with Liverpool's empty buildings. The competition is the first major event of Hidden Liverpool - a year long project which asks people to share memories of empty buildings in Liverpool before thinking how they could be reused. The 'People's City' competition, which is open to everyone, aims to get people looking around the City and thinking about what its heritage means to them.

Project Officer Carolyn Murray explains:- "The competition isn't just about taking great shots of empty buildings; we want to see the human element too. So we're asking people to explore through photography what Liverpool's built heritage means to them and their communities."

Photograph entries will be judged by a panel with representatives from Open Eye, Liverpool Vision, Seven Streets and PLACED. The panel will choose a Winner and Highly Commended image for each category. These will be displayed alongside some of the best entries in the 'People's City' exhibition in late November, to be held in the old Royal Blind School on Hope Street. During the exhibition there will also be an opportunity to vote for the People's Choice image.

Jo Harrop, Director of PLACED, the organisation delivering Hidden Liverpool, reveals:- "We're delighted that our pop-up exhibition will be held in the old Royal Blind School on Hope Street. Hidden Liverpool explores how empty spaces can be reused so we are passionate about opening up empty buildings. It can be challenging to find a suitable disused space for events so we are thrilled that owner Dave Brewitt of Hope St Hotel has agreed to get involved, allowing people to not only see the exhibition but also get inside a building that is currently closed to the public."

Hidden Liverpool is a yearlong project, supported by the Heritage Lottery Fund, which focuses on collecting memories and stories of some of the fantastic buildings that have played a part in the history of the City but are currently lying empty. The aim of the project is to provide an accessible way for everyone to share and learn about what lies behind Liverpool's closed doors, unlocking the City's history in a new and exciting way before thinking creatively at how empty buildings could be reused.

The project includes a year of community focussed activities including exhibitions, design workshops a conversation series, and a schools programme. The 'People's City' photography competition and exhibition will be the first major event in this ambitious programme, and is the first of a series of exhibitions, with the other two taking place in spring 2014.
To enter visit the website and download the entry details and entry form online.
There are 3 categories; professional, amateur and under 18's.
Hurry as the competition closes at:- 6pm on:- Sunday, 3 November 2013.

'People's City' Exhibition...
► Exhibition venue:- The Old Royal Blind School, Hope Street
► Exhibition Dates:- Friday 22 November to Sunday, 1 Decmber 2013.
► Opens to the public from Friday 22 November daily, until Sunday 1 December 2013.