Formby's Christmas Carol Wagon 2002.

Report and photographs by Patrick Trollope.
THE Carol wagon organized by Formby's Round Table did its last journey on the 22nd of December with Santa riding around on the converted milk float. The group all gave their time up voluntarily to raise funds for charity as they do each year. We hope you had a Happy Christmas an wishing you a Happy New Year to you all from Southport Reporter and Formby Reporter. See you next year!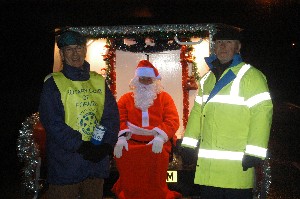 Car Crash in Formby.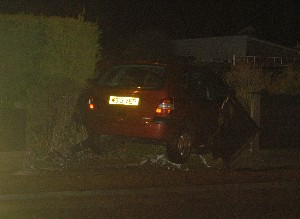 On Monday night 23 December at around 8:45 a car collided with another and ended up in the back garden. The accident occurred on Southport Road in Formby, at the junction of Deansgate Lane and Deansgate Lane North. A police officer on the scene told us that "No one was badly injured."