Everton Launch Search for International Tennis Stars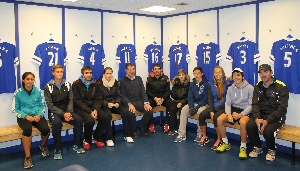 TENNIS stars of the future were recently treated to a behind the scenes glimpse at Goodison Park, the home of Everton Football Club, to celebrate a ground breaking partnership between Everton in the Community and Northern Vision.

The '2nd Serve project', which also sees Everton in the Community named as one of the Official Charity Partners of the 2014 Liverpool Hope University International Tennis Tournament, aims to unearth the next generation of tennis talent by encouraging young people to select the game as their second sport.

The project will provide schools with tennis equipment, training for teachers to aid development, whilst increasing the number of schools in which sessions are delivered, culminating in an annual school tennis tournament.

To fund this activity, Everton in the Community will conduct a range of activity including charity raffles, auctions, and a bespoke Grand Slam scratchcard, giving those attending the tournament an opportunity to win up to £1,000.
Everton in the Community's Partnership and Fundraising Manager Tom Woolley explained:- "The project will build upon Everton in the Community's extensive school sports programme, significantly enhancing the delivery of tennis to young people through taster sessions and a series of multi-school competitions. We will also develop both the number of qualified tennis coaches delivering activity across the region, as well as the number of schools from which delivery takes place."

Northern Vision is an innovative sport event, marketing and player management company operating in the UK and Europe, as well as the driving force behind the Liverpool Hope University International Tennis Tournament which has been running as a warm up event for Wimbledon since 2002 and is the largest tennis exhibition in Europe.

"We are thrilled to be launching this partnership with Everton in the Community. It will give hundreds of young people the opportunity to play tennis, many of whom will be participating for the 1st time. We want to encourage young people who may already play football to select tennis as their second sport in the hope that we may unearth a future star. We believe in a two sport upbringing and want as many kids as possible to enjoy tennis for the rest of their llves." said Northern Vision Director Anders Borg.
Mayor of Liverpool Joe Anderson added:- "I am delighted that Everton in the Community and Liverpool based Northern Vision have joined forces to offer the young people of Merseyside the opportunity to try a new sport while keeping fit and healthy. The Liverpool Hope University International Tennis Tournament and Everton in the Community are both sources of great pride to the City and I hope that the Second Serve Project is a massive success and helps us to unearth the 'Scouse' Andy Murray."

Everton in the Community is a leading community charity, delivering a range of programmes to promote health, education, social inclusion and equal opportunity across Merseyside.

The charity aims to instil confidence by creating life-changing opportunities with thousands of people already benefitting from its vital work.
Windmill Animal Farm - Father Christmas Events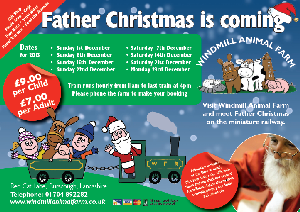 THE local attraction, Windmill Animal Farm, located just out side Southport, on Red Cat Lane, Burscough, Lancashire are holding a string of festive events that includes meeting Father Christmas on the farm's miniature railway. Admission is £9.00, per Child and £7.00, per Adult and includes all the farm as usual, plus your train ride, talk with Santa and the children's present from Santa. Adults also receive a complimentary hot drink and mince pie! Please phone the farm to make your booking before attending on:- 01704 892282. Dates are as follows:- Saturday, 14 December, Sunday, 15 December, Saturday, 21 December, Sunday, 22 December and Monday, 23 December 2013. Train runs hourly from:- 11am to last train at:- 4pm.

S.Sgt. Brian C Ogden, SBSt. John - 1936 to 2013
St John Ambulance, Southport Division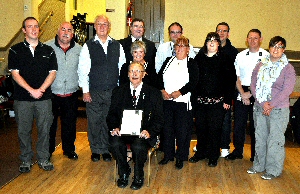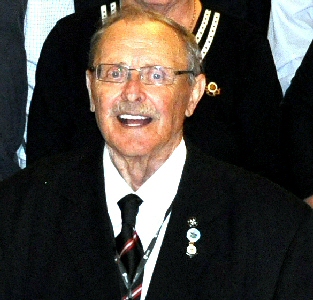 "BRIAN Ogden was a member of Southport Division from 1949 until 2013, the 1st 3 years as a Cadet, then as an adult in 1952 until 1956 when he joined The Royal Corps of Signals and served for 22 years, following National Service. He returned to Southport Division on his discharge in 1979. During his time with Southport Division he rose to Staff Sergeant, Divisional Secretary and was in charge of Radio Communications within the Division teaching many generations of cadets and members correct radio protocol. In 2000 his exemplary service was recognised by the Priory of St. John and he was invested as a Serving Brother of the Most Venerable Order of the hospital of St John of Jerusalem. In 2007 he took on the responsibility for fund raising in the Division, spending many hours counting thousands of pennies collected at events and designated collection days. He gave more than 15,500 voluntary hours of service to St John Ambulance and will be greatly missed by all who knew him. Our sympathy and prayers go to his family." Viv Rathbone, Divisional Superintendent, Southport St John Ambulance.
Latest figures show that 820 children in the North West face Christmas homeless this years
820 children in the North West are homeless and living in temporary accommodation, according to the latest government figures. The new statistics recorded at the end of September mean that, across Britain, nearly 85,000 children now face the reality of waking up homeless this Christmas morning. Shelter is warning that as the rising cost of living and cuts to the housing safety net continue to take their toll, many more parents are likely to find themselves facing an ongoing struggle to keep a roof over their children's heads. The charity has launched an emergency fundraising appeal to support its work with homeless children this Christmas. Many of these children are likely to be living in emergency bed and breakfast accommodation. A recent Shelter investigation uncovered some of the desperate conditions faced by families living in B&Bs. Almost half of the 25 families interviewed by the charity reported very disturbing incidents witnessed by children, including open drug use and threats of violence. With the majority living in just 1 room, two thirds of the families had such limited space that they were forced to eat on the floor or on the bed. Over half had to share a bathroom or toilet with strangers, many of them with more than seven people, and most felt unsafe in their temporary accommodation. Already taking more than 470 calls a day to its helpline, Shelter is now bracing itself for an increase in demand for its advice services this Christmas; particularly given the 15% rise in the number of calls received during December last year. Jo-ann, a GP receptionist from Hillingdon, and her seven year old son were made homeless after they were evicted by their landlord and unable to find anywhere else to live. They are now living in a B&B in Hounslow and facing the prospect of being homeless this Christmas. Jo-ann says:- "It's so hard to give him a balanced diet as it's impossible to make proper meals here, let alone a Christmas dinner. He's getting really pale and is so tired all the time. He gets so scared but it's difficult when I'm scared myself. This is no place for a child to live. We're desperately hoping we won't be here for Christmas." Campbell Robb, Shelter's chief executive said:- "These new figures are even worse than we expected. It is an absolute disgrace that nearly 85,000 children in Britain face waking up homeless this Christmas morning. We'll be there to help make sure families get the support they need to get back on their feet, but we need to see the Government rebuild our shredded safety net so it's there to catch families who fall on hard times. On a day likely to be dominated by talk of economic recovery, behind these figures will be thousands of families with little reason to feel optimistic. Sadly the continued pressure of soaring living costs combined with cuts to the housing safety net means that many will face an ongoing struggle to stay in their homes. Shelter's advisors work 365 days a year answering calls for help from families facing homelessness. But, with the number of people needing our services rising each day, we'll be stretched to the limit this Christmas. We urgently need more support so that we can be there for these families." Due to welfare cuts and the soaring cost of housing it is increasingly difficult for local authorities to source suitable self-contained temporary accommodation, leaving many with no choice but to place families in B&Bs or hostels. The charity is therefore calling for temporary accommodation to be exempt from the benefit cap, to prevent more children from facing these conditions. To support Shelter's emergency Christmas appeal visit:- shelter.org.uk or text:- 'HOME' to:- 87080 and donate £3 to answer a call for help.