JCI Liverpool Honours Lord Mayor of Liverpool, Gary Millar
Photographs by Patrick Trollope.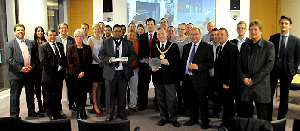 THE newly formed JCI Liverpool has honoured the Lord Mayor of Liverpool, Councillor Gary Millar. The Lord Mayor has been a very big supporter of the JCI, attending a number of events and also helping to promote the group throughout the City. It is a very dynamic and diverse network group, aimed at helping and developing young professionals in their 20's and 30's, who live in and around the Merseyside area. At the end of year social event, held at Hill Dickinson's building within the heart of the financial sector of Liverpool City Centre, on Tuesday, 10 December 2013, Lord Mayor was awarded an honorary lifetime membership for his support. He said that:- "I am delighted that they are continuing to help members broaden their range of social contacts, as well as helping good causes along the way, and not just to focusing on pure business. Networking is not just about business contacts, as social contacts can be are just as important to true professionals. I am highly honoured to have received the award and I will continue to support this group." Also honoured at the event was Kai Graf von Pahlen, who founded the Chamber in November 2011, who received few commemorative mementos in recognition of his massive achievement and devotion to JCI. Sadly for the branch, he has now stepped down as President of the branch, because he has moved to Birmingham. Gudrun Stolzenburg also received JCI Liverpool's award for most active member in 2013. The newly installed President of the Liverpool JCI, Kartik Rajput said:- "I hope I can fill the shoes that Kai has filled over the term as President. He has achieved so many amazing things and even got me interested in JCI." Kartik Rajput has already has great plans for the Chamber in 2014, including setting up a twinning arrangement between JCI Liverpool and JCI Edinburgh.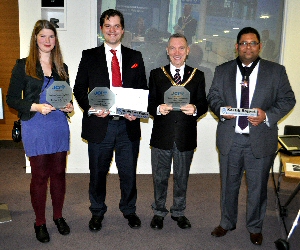 To find out more about JCI Liverpool, please click on here now To see the video footage taken at this event, please click on here now!

Rural economy recovers as last year's pessimism fades, says CLA/Smiths Gore survey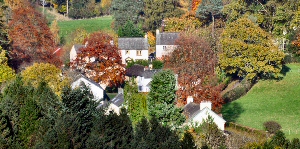 THE rural economy is firmly in recovery as growth has spread from non-farming businesses to the farming sector, according to the latest data from the CLA and Smiths Gore.
The CLA said that The Rural Economy Index (REI), which is a barometer of businesses in the countryside, has shown continued improvement for the rural economy during the 3rd trimester of 2013.

CLA President Henry Robinson said that:- "Rural areas were last to enter the recession so it is good news that recovery in the rural economy is now firmly rooted. For farming businesses, the pessimism of the last year has gone, and they are now looking forward to higher sales and profits in the next year."

The survey found that more farming businesses reported rising sales than falling sales for the 1st time in a year.
Sales for non-farming businesses had a net balance of 44% compared to just 2% in the previous trimester.

According to the survey, profits for agricultural businesses are expected to rise in the next 12 months, for the 1st time since the second quarter in 2012, increasing by 11% and profit expectations for non-agricultural businesses have risen by 48%, the highest levels since the start of the survey.

Rural businesses, such as property and tourism enterprises, reported a more positive outlook for employment and investment with farm businesses expecting to employ the same number of people as last year while nine percent more non-agricultural businesses now expect to employ more people.

Smiths Gore's Head of Research Dr Jason Beedell said:- "Non-agricultural businesses continue to recover and expect growth. Business support is very important to sustain the recovery and the investment strategies being prepared by Local Enterprise Partnerships right now must support rural businesses. Rural businesses need to understand this funding and work with their LEPs to ensure it supports them. The rural economy is significant; with 28% of all British businesses and a quarter of the population."