TRIPLE MURDER ANNOUNCED AT ST GEORGES HALL!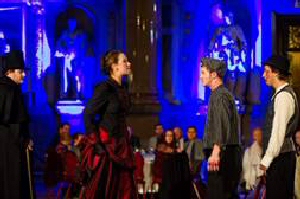 FOLLOWING on from the sell-out success of 2, Murder at St Georges Hall events in 2013, Liverpool's premier Murder Mystery events company Lovehistory, return to Liverpool's grandioso St Georges Hall with 3 confirmed events for 2014 on Saturday, 15 February with Crime & Passion: A Victorian Valentine, Saturday 28 June 2014, with a Dickensian Special and Thursday, 27 November with a Christmas Special and all 3 events are now on sale.

Lovehistory present the biggest and best fully interactive Murder Mystery dining experience, set within the grandeur of one of the City's most famous buildings, 400 guests will be wined and dined and will bear witness to murders most foul in an evening filled with deception, intrigue and murder that will leave them baffled.

In true "whodunit" style, guests are encouraged to use their powers of deduction to piece together the crime, but be warned as crafty characters will do their best to misguide, deceive and obscure the truth. Guests will question and interrogate each character, piecing together the evidence, and eventually name the person responsible for this most heinous of crimes. It's down to the guests to catch the killer and decide their fate in this truly bespoke experience.

Judy McLean director of Lovehistory said:- "These events are perfect for St George's Hall and very much in keeping with its rich history. Lovehistory are delighted to be back in 2014 for more unique and exclusive events".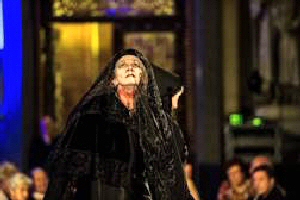 Alan Smith St George's Hall Manager said:- "The magnificent stage of St George's Hall play host to the stunning performance of Lovehistory. A wonderful mood of nostalgia, excitement, and intrigue is created in the Great Hall as the actors bring to life for the audience a range of events and characters who are intertwined in a murder".

The first event takes place around Valentine's Day and the Victorian era was a romantic time; prosperity fostered the dreams of a happily ever after, love letters, hearts, cherubs and doves...but what about the darker side of love and romance in this seemingly lavish era? Lovehistory create a Victorian Valentines Ball like no other, where in a cruel and dark twist of fate, cupid's arrow carries with it a more murderous message with real life stories of Victorian crime and passion.

All characters will represent real life historical figures, from merchants to labourers, bachelors and debutantes and cold hearted killers, each of who will do their best to beguile and mislead. Join the victims and the characters from the past and piece together the mysterious events of the evening. Look out for twists and turns, deception and deceit and witness the harsh, brutal and often tragic, reality of Love and Romance.

In true "whodunit" style, each section of the grand hall will be named after a much loved fictional detective; Sherlock Holmes, Inspector Morse, Phillip Marlow, Columbo, Miss Marple, Hercule Poirot etc. During the course of the evening, guests will be given clues and are urged to keep their wits about them as this will be an evening filled with deception, intrigue and…murder most foul. Lovehistory will ensure that this event is a masterpiece in terms of Murder Mystery evenings and as the guests enjoy the finery, the food and drink and experience Liverpool's murderous past with this truly interactive evening.

For further information please visit:- lovehistory.co.uk.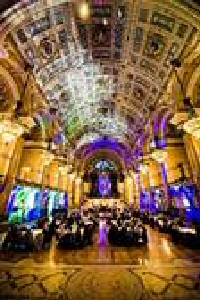 Lovehistory present A Victorian Valentine:- Crime and Passion at St Georges Hall Saturday, 15 February 2014

Lovehistory present Murder at St Georges Hall – Dickensian Special Saturday, 28 June 2014

Lovehistory present Murder at St Georges Hall – Christmas Special Thursday, 27 November 2014
Doors 6.45pm (North Entrance – William Brown Street) | 7.30 start. Tickets:- £45 Includes welcome glass of fizz, 3 course meal and coffee (Vegetarian Options available). Purchase in person at:- TicketQuarter, Queen Square, Liverpool. Online at:- ticketquarter.co.uk* or on:- 0844 800 0410*. * = Subject to booking fee. (No booking fees for cash sales in person).
Letters to Editor:- "Australian Elite Visits Merseyside School"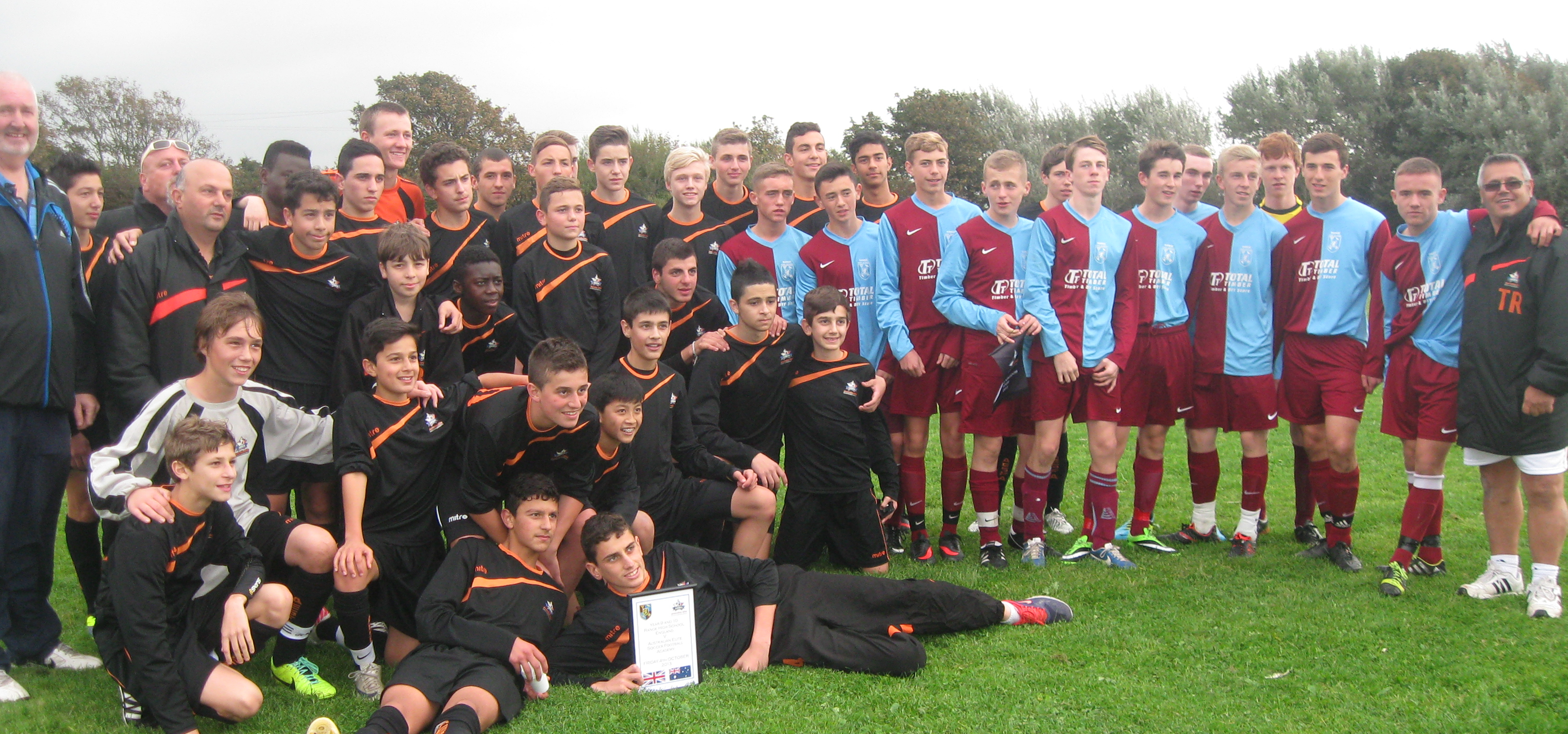 "WE would like to let your readers know that the Australian Elite Soccer Football Academy has visited our school earlier this term. Before visiting Range they had played games against Youth Academies at Everton (drew), Manchester United (lost), West Bromich Albion (won) and Stoke City (won). Several of their players are in the New South Wales Football team, so when they played Range Year 10 football team it was always going to be a tough match! The game was end to end right from the very start, with every player giving 100%. In the 2nd half the Australians took the lead, but not for long and a Tom Croughan goal made it 1-1. With not long to go Jack Stewart shot one of the best goals he will ever score into the top corner of the net, which proved to be the winner! 2-1 to Range in what was a great game! We would like to thank the Australian Elite Soccer Football Academy for visiting us and for the fantastic game." Mr Wright, Year 10 Football Team Coach.

MERSEYSIDE FIRMS BENEFIT AS GOVERNMENT SETS OUT NEW SUPPORT FOR SMALL BUSINESSES
A Southport firm is encouraging local businesses to take advantage of new government schemes designed to help small businesses.

As part of the Government's long term economic plan, and following the Autumn Statement, Enterprise Minister Matt Hancock is today setting out the Government's offer to make it easier for small businesses to grow and create jobs.

Small Business: GREAT Ambition is a commitment to go-getting firms. It sets out how the Government can make it easier for small businesses to grow as the country gets behind local traders on Small Business Saturday.

Firms with fewer than 50 employees play a critical role in the UK economy. In the North West they represent 52 per cent of private sector employment, with 477,000 small businesses employing 1.2 million people in the region.

New measures will remove some of the barriers small businesses face, improve the business environment and make it easier for them to fulfil their potential.

Today's announcements and commitments include:-
► Brand new broadband vouchers – 22 cities across the UK, including Manchester and Salford, will benefit from £100 million of Broadband vouchers worth up to £3,000 each to help more small firms boost their business by accessing super-fast broadband.

► A fairer deal on energy - An agreement with the energy firms to end auto-rollovers for business customers, limit back billing, increase transparency of contract terms and make switching easier.

► Access to £230 billion of public sector contracts – Implementing Lord Young's recommendations, which were accepted by the Prime Minister in May, to make it easier and simpler for small firms to win public sector business.

► Tackling late payment of small firms – From now on, all small businesses who supply the public sector in a supply chain will be paid at the same time as big contractors. And the government will consult on new measures to tackle late payment in the private sector.

Adaptive Communication Solutions Ltd in Southport was set up in 2003 by James Brayshaw. From working in the mobile phone industry for a number of years, James realised there was a big drive to get new business in but no focus on retaining the business.

AdaptiveComms was set up in 2003 with the aim of building a strong and successful company with a clear intention of providing high quality customer service to businesses. The company is a part of the Goldman Sachs 10,000 small businesses program, which provides high quality, structured and practically focussed support to small business leaders who are seeking to grow their businesses.

Company director James Brayshaw said:- "We were pleased to be able to take part in the government's growth accelerator scheme. We benefited both from the coaching and the training element, which gave us as a management team the ability to step away from the business and really think about working 'on it'."

This follows a substantive package of support in this week's Autumn Statement for small businesses, which included an extension of the doubling of Small Business Rate Relief to March 2015, a business rates discount of up to £1,000 for retail premises with a rateable value up to £50,000 and making it cheaper to employ staff aged under-21.

Small businesses will also benefit from an additional £250 million being made available to the British Business Bank to improve access to finance, announced by the Deputy Prime Minister Nick Clegg and Business Secretary Vince Cable earlier this week. Also a further £160 million will allow the successful Start Up Loans scheme to be extended to more entrepreneurs.

Business Secretary Vince Cable said:- "I meet with small businesses regularly who tell me about what Government support works well and what doesn't. Through our commitment to small firms we are directly addressing that feedback, freeing them from unnecessary burdens, providing more finance and improving access to advice and support. In particular we are tackling the issue of late payment, which can threaten the survival of otherwise healthy businesses. We are enforcing prompt payment through the entire public sector and asking what more we can do to get credit flowing in the private sector."

Enterprise and Skills Minister Matthew Hancock said:- "I'm delighted that on the national day for small businesses, Small Business Saturday, we can demonstrate our commitment to making it easier for small businesses to grow. Small businesses are the lifeblood of the British economy and responsible for nearly half the job creation in the UK. That's why we are removing barriers to growth and supporting them, so that they can create jobs and compete in the global race."

Small Business - GREAT Ambition sets out how BIS will be the champion of small business across Government, making it easier for small businesses to:-

► Finance business growth by creating the right banking and investment environment and the most supportive tax regime in the world.

► Hire people by making employment processes more straightforward and promoting a more skilled workforce.

► Develop new ideas and products by helping businesses get access to the expertise, equipment and funding they need to turn great ideas into reality.

► Break into new markets by removing barriers to certain sectors and providing advice and support for businesses trying to export.

► Get the right support at the right time by making business support schemes easier to find and more relevant.

► Get on with doing business by making sure regulation and the way it is enforced is proportionate and pro-growth.

This includes our commitment to making business support easier to access. We are rationalising the number of different support schemes and joining them up so that businesses can go to one place to get the help they need. Business support at local level will also be brought together through Growth Hubs, providing a single place on their doorstep where businesses can go to get help.

This sits alongside our new Business is GREAT campaign, which points businesses to sources of advice and support that can help them grow, and celebrates small businesses that have grown with the help of Government support.

Small Business - GREAT Ambition also states that Lord Young will conduct an Enterprise Education Review and make recommendations on how to inspire more people with the entrepreneurial spirit needed to succeed in employment or enterprise. He will report back in summer 2014 on his findings.