Singing and Shopping at Sainsburys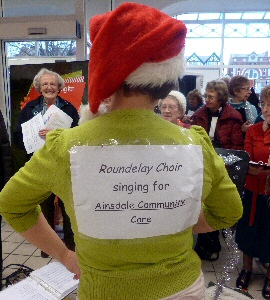 SOUTHPORT'S Sainsbury's over the 14 December and 15 December 2013 had a musical weekend, with festive tunes being preformed live in the shop. On both days the Roundelay Choir came to the store to sing as part of the Sainsbury's Choir Singing Weekend, all money raised was going to the stores charity of the year, which is Ainsdale Community Care. No doubt this not only brought music to the ears of the shoppers and a bit of festive spirit, but also some much needed cash for the local charity.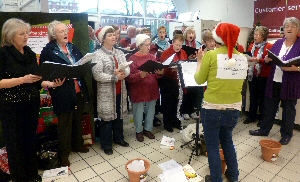 A has been charged following serious assault in Southport
ON Sunday, 15 December 2013, Thomas Rigby, aged 19 was charged in connection with a serious assault in Southport on Wednesday, 11 December 2013. Thomas Rigby, who is reported to be from Southport, then appeared before Sefton Magistrates Court in Bootle, on Monday, 16 December 2013, charged with Section 18 assault (wounding). A 34 year old, Southport man, who had been arrested on suspicion of attempted murder, has also been questioned and released on Police Bail pending further enquiries. 2 other men, also from the local area, have also been arrested on suspicion of assisting offender have also been given Police Bail.

Police had been alerted on Wednesday, 11 December 2013, following a member of the public calling the Emergency services, at around 5.50am, to report that a man who had collapsed at a bus stop on Lord Street. The victim, a 28 year old Polish man, is now in a serious, but stable condition in hospital having suffered stab wounds.

Detective Chief Inspector Dave Rooney, Sefton CID, said:- "I would like to thank people in Southport for the help that they have provided to the investigation so far. This was a vicious and seemingly unprovoked assault on the victim. As this stage, the motive remains unclear, and we are still working to establish the full circumstances surrounding the incident, although one line of enquiry is that the assault is potentially racially aggravated. We believe that the victim was in the Fox & Goose public house in the Cable Street area of Southport in the early hours of Wednesday, when he was befriended by three men. It's thought he left with them just after 2am to go to a nearby flat. Between 2 and 3 hours later; it's believed there was a disturbance and the victim managed to leave the flat. He was then assaulted and found some distance away on Lord Street. Thankfully, attacks such as this are rare and we are doing everything we can to find the people responsible. I would appeal to anyone with information which could assist detectives with their investigation to contact Sefton CID on:- 0151 777 3460 or Crimestoppers, anonymously, on:- 0800 555 111."

Superintendent Kevin Johnson said:- "I would like to take this opportunity to reassure people in Southport, including the town's Polish community, that we are taking this incident extremely seriously. High visibility patrols have been stepped up across the area and officers will be visiting licensed premises over the weekend and speaking to the Polish community. We are also working with key partner agencies and community groups to make sure we continue to keep people across Merseyside safe. Anyone who has concerns about this incident can call the Southport Neighbourhood Policing team on:- 0151 777 3446. People can also report crimes in Polish by calling:- 0151 777 8903 or by email on:- przestepstwo@merseyside.police.uk."

Don't miss the Epstein Theatre Panto - Snow White and the Seven Dwarfs!
Photographs by Ian Fairbrother.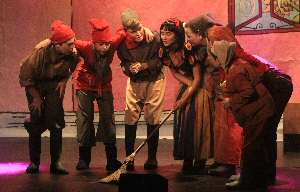 THIS year's Epstein Theatre's pantomime is full of family filled fun and ideal for the Christmas season. If you have not already booked your tickets, don't delay, as the show only runs until Sunday, 5 January 2014! This festive treat, brought to you by LHK Productions, might be as old as Father Christmas, but like him, it keeps giving and giving... This year's panto has many local legends taking part in it, starting:- Amanda Harrington, Crissy Rock, Paul Danan, Herbert of Liverpool and Laura Gregoby... If you have never seen or read:- 'Snow White and the Seven Dwarfs'; how you have not, I am not going to ask, but in short it is a classic tale of a young damsel in distress, hated by her vain and immoral step mother. As all good fairy tales go, witchcraft is used to cast evil on the damsel. And as normal, no fairy tale or good panto would be without some heroes who help overcome evil and spread songs and cheer throughout the play. The show has lots of well timed humour and is ideal for children...Oh, Yes it is! So to find out more about this show and how to book, call the venue directly on:- 0151 709 4044 or visit::- epsteinliverpool.co.uk.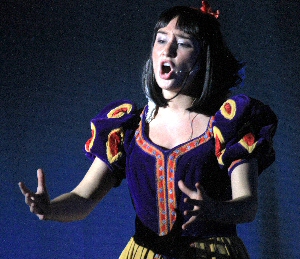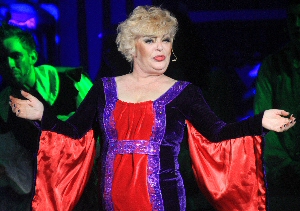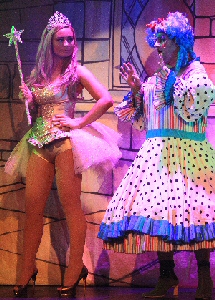 PAGE 1 OF 2
We hope you liked the photos, but please, don't copy them. Please help us to keep our copyright intact and to keep this site online. Click on here now.