CHRISTMAS JUMPER DAY!

ON Friday 13 December the prefects at Range High School held a 'Christmas Jumper Day' for all 6th formers and staff. Those taking part were asked to bring in £1 for the privilege of wearing a Christmas jumper. The money raised was split between two charities - 'Save the Children' and the Shyira Trust (helping to relieve poverty and to advance health and education in Shyira, Rwanda). A fantastic £75 has been raised at the time of going to press, with more money due to follow!
Liverpool smuggler caught in Manchester who absconded now jailed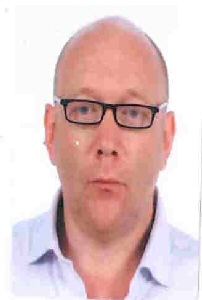 CIGARETTE smuggler jailed after 6 years on the run. A convicted cigarette smuggler who fled the country 6 years ago has been jailed. Paul James Wright, 52, from Liverpool, smuggled over three million cigarettes into the UK, and was wanted by HM Revenue and Customs (HMRC) for evading over £500,000 in duty.

He absconded after conviction and was believed to have escaped to the Far East. On 1 October 2013, Wright was stopped and arrested at Malaysian Border Controls at Kuala Lumpur Airport travelling on a false passport. He was deported on a direct flight back to the UK in relation to the passport offence, and arrived at Heathrow Airport on 6 December 2013.

Sandra Smith, Assistant Director of Criminal Investigation, HMRC, said:- "Wright tried to run from justice by fleeing aboard thinking he would be safe; but he was wrong. We relentlessly pursue tax fugitives for their criminal activity and after 6 years on the run, Wright is now serving his time. If anyone has any information on any other UK tax fugitive, I urge them to contact us via our Customs Hotline on 0800 59 5000, so they can face justice."

Wright was immediately arrested when he arrived at Heathrow Airport. He appeared before HHJ Stockdale sitting at Manchester Crown Court on Friday, 13 December 2013, where he was ordered to serve his original three year sentence, plus an additional 24 weeks for breaching his bail conditions.

He is the 17th tax fugitive to be brought to justice this year. HMRC publishes details of its Most Wanted tax fugitives at:- flickr.com/photos/hmrcgovuk.

Council to set 3 year budget saving £156 million
LIVERPOOL City Council is to set a 3 year budget to meet the £156 million of savings required between now and 2017. The City faces its biggest budget challenge to date, following £173m of cuts already made over the last 3 years. By 2016/17, the City will have seen government funding cut by 56%, in real terms, since 2010/11.

In the New Year, the City will lay out a 3 year strategic programme of reductions in funding in order to give some certainty to residents about how services will look. It will also give certainty to providers, partners and suppliers; helping support local businesses through the changes and, in turn, support the local economy. The Council needs to save £45 million in 2014/15, £63 million in 2015/16 and £48 million in 2016/17.

Mayor Joe Anderson said:- "We are in unchartered waters in terms of the level of reductions that we are facing. That means it is more important than ever that we take a longer term view and have a clear idea of what the will Council will look like three years from now. I want us to be absolutely open and honest with people about the challenges that we face, because every single person is going to be affected and every service; and it will be every service; will face significant reductions. Some may be withdrawn altogether. Some of the changes will take time to implement, so it is important we start planning for them now. And by planning them, now we can stop the annual cycle of cuts which brings with it lots of uncertainty and fear. We have already had more than 6,000 people visiting our online budget simulator to look at the issues we face and suggesting where savings should be made. I would urge people to take the time to have a look, tell us their priorities and have their say, and that is why I am telling people about our plan now. But the stark reality is that it will mean fewer libraries and leisure centres. It will mean tough choices over social care services and it will mean transferring some services to other organisations."

The City has also recently launched a social media campaign on Twitter to give residents a greater understanding of the challenges the City faces, how it is allowed to spend its finances and where it currently uses its cash.

Mayor Anderson added:- "Council tax brings into the City £118 million per year but our adult social care bill alone is £174 million, so residents can see we fall well short of funding before we deliver parks or leisure centres and emptying bins. Some people assume that because we are building schools and have money in reserves that we have a drawer full of cash which can use to plug the gap. The truth is that Government imposes all sorts of restrictions on the spending of different pots of money, which prevents us from doing this. What we are doing to offset to offset the cuts is finding new ways of bringing in income, such as buying and renting out the Cunard Building using invest to earn. And to offset the cuts in the public sector, we are using our own money to step in and ensure that businesses such as H2 Energy and BAC Mono move to the City to create jobs and growth."

The Budget Simulator can be found online and will be available until mid-January 2014. The Council will set its budget in March 2014.