Found safe and well.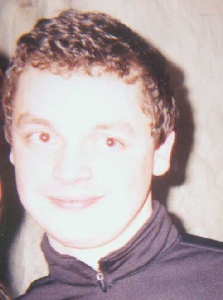 MERSEYSIDE Police were appealing to the public to assist them in locating a
26 year old male who had been reported missing over the holiday period.
Paul Hunter, who is originally from the Southport area, had not been seen
since Saturday 28 December 2002, when he left his home in Borrowdale Road,
Liverpool 15, to visit friends in Southport. The Police can now report that Paul Hunter was found on the 2nd January 2003 safe and well. Police are thanking every one who helped.
Guidance on tackling junior doctors' hours.
NEW guidance will help hospitals to make sure that the number of hours junior doctors work is in line with a European directive.

The European Working Time Directive already applies to most workers in the UK, and it will cover doctors in training from August 2004. They will have an average maximum working week of 58 hours.

The new guidance for the NHS includes reducing the number of rotas, more cross-cover working and expanding staff numbers. Nineteen pilot schemes across the NHS in England will test new ways of putting the Directive into practice.

Health Minister John Hutton said the new guidance and the pilot projects will help to find solutions in different situations. "There isn't a one size fits all solution as each hospital will face different problems,"

10 Downing Street Press Release.
OFTEL looks at pricing on Broadband.
OFTEL has this week finalised a new pricing and quality of service regime for BT's wholesale business broadband services. This follows a consultation Oftel launched in September 2002. The prices set by Oftel for partial private circuits (PPCs) are typically 50 per cent lower for connection and 20 per cent lower for rental than BT's current charges. Oftel believes these charges better reflect the costs BT incur in providing these services. PPCs are the key wholesale components of leased lines which telecoms operators buy from BT so they can offer their own services directly to end users. Leased lines are permanently connected communications links between two or more sites and are used predominantly by businesses. The amended charges will be backdated to 1 August 2001 when PPCs were first introduced by BT. Oftel has also confirmed a number of improvements for BT to make to its service level agreement for PPCs. These improvements include BT paying compensation to other operators in the event of late delivery. This will act as an incentive for BT to provide a high quality service to other operators. Today's announcement will allow operators to compete more effectively with BT in the retail market for leased lines. Announcing the decision, David Edmonds, Director General of Telecommunications, said on the 23 December 2002:- "The package of measures announced today by Oftel will act as a springboard to boost competition in the business broadband market.
The lower charges now better reflect BT's costs and they will allow other operators to compete fairly with BT in the retail market for leased lines. Oftel has also set out a number of improvements to BT's service level agreements. They will act as an incentive to BT to provide a high quality level of service to other operators. Small rural businesses to big global firms should benefit considerably as operators will be able to offer more competitive prices and guarantee high levels of service."

Media Release from OFTEL.

What role will dad play this Christmas?
WHAT will Dad be doing at home over the holidays? Dads on Dads, a study carried out by MORI for the Equal Opportunities Commission shows that while most dads want to 'be there' for the children, many dads see being the family breadwinner as their main role. The research also identifies four different types of dad. According to the EOC, this research suggests that dads will make very different contributions to family life over the holiday season.

Enforcer Dad:- will provide clear ground rules for the children for example when they can open their presents on Christmas day, but leave the more mundane, day to day tasks like putting the decorations up or stuffing the turkey to his partner or wife.

Entertainer Dad:- He will play with the children while mum gets on with the cooking and cleaning. During the holidays, Entertainer dad is more likely to be trying out the new computer games with the children while mum cooks and prepares the family dinner.

Useful Dad:- Useful dad will back up the work of mum and help out with the children and the household chores but he will often need prompting.

Fully Involved Dad-: This type of dad will be equally as involved as mum in preparations and looking after the children during the seasonal break e.g cooking the Christmas dinner.

Julie Mellor, Chair of the Equal Opportunities Commission said:-

"Most fathers still see being a breadwinner as their main role, while women's lower average pay means that they often spend more time looking after the children. Therefore, the holiday season should be great opportunity for all types of fathers to spend some quality time with their families. We call on employers to make their own New Years Resolution for 2003 - to consider flexible working options to help parents in the workplace. "

Summary of findings, Type of Dad, Type of role According to the EOC – this type of dad is most likely to say at during the Christmas holidays ……….

Enforcer Dad = Hands off role in looking after the children. Leaves more mundane day-to-day childcare tasks and household tasks to his partner or wife. Responsible for discipline "What time is dinner?"
"You can't play with that until you've finished your sprouts" "What did we buy Aunty Irene?"

Entertainer Dad = Provide entertainment/ distraction for the children while mother gets on with cooking, cleaning. Participates in a 'fun' activity with children to 'give mum a break' "Let's try out that new bike in the garden!" "I'll take the children swimming while you do the cooking/ cleaning/wrapping presents" "But hold on…where are the batteries?"

Useful Dad =Take their lead from mum with day-to-day childcare and household tasks "What needs doing?" "You look tired – can I help?" "I've wrapped up the presents, where shall I put them?"

Fully involved Dad = Shares all the chores with his partner "You take the kids off to the cinema – I'll clean up the house!" "I'll do the dishes – you cooked the dinner!"

Media Release taken from E.O.C. E O