ARTS CENTRE RENAISSANCE CONTINUES
SOUTHPORT Arts Centre experienced a renaissance in 2002 under the guiding hand of new Programme Manager, Jake Roney, and audiences have been lapping it up. "We've been completely bowled over by the response to the new programme", says Marketing Manager, John Sprackland, "Our expectations for audience numbers have been exceeded in every area. Particularly pleasing were the instant success of the monthly Children's Theatre Matinees and the quite astonishing level of support for Folk events. It gave us such a buzz to see a full main house enjoying the traditional song and dance of the English Roots show last month and knowing that people had travelled from Yorkshire and Shropshire to come to Southport Arts Centre".
The revival continues this season with a programme packed with entertainment from across the world. This month the 'Folk, Roots & Acoustic' programme continues with a special event; a rare UK date from the outstanding Irish traditional pairing of fiddler Martin Hayes and Chicago-based guitarist Dennis Cahill (Wednesday 22 January ). One of the highlights of the season is a double-bill of cutting-edge contemporary World Music featuring, from France, Lo'Jo, and North African duo DuOud, who mix the traditional sound of the oud (a type of lute) with modern beats (Friday 11 April). There's Tommy Emmanuel, the 'guitarist's guitarist' from Australia (Saturday 8 March) and, from the southern states of the USA, bluesman Eugene Hideaway Bridges (Saturday 22 March). An Acoustic Blues double-bill featuring acclaimed singer Helen Watson and British slide-guitar genius Michael Messer opens the Blues season (Saturday 25 January) and the English tradition is again well represented by the perennial Fairport Convention (Wednesday 5 February) and The Big Session (Sunday 23 February) featuring folk-rockers Oysterband, Arts Centre favourite Eliza Carthy and some of the best emerging performers on the scene.
Dance fans will welcome a return visit by Henri Oguike Dance Company (Wednesday 5 March) and flamenco from Arte Flamenco Puro with Juan Martin, one of the world greatest guitarists (Friday 21 March).
Sherlock Holmes; The Last Act! (Thursday 27 February), featuring a highly-praised solo performance by Roger Llewellyn as the great detective, is one of the forthcoming theatre treats; the award-winning comedy classic Withering Looks, from Lip Service Theatre Company, is another (Friday 4 and Saturday 5 April).
Children's Theatre Matinees resume with The Snow Children (Saturday 18 January), Southport Film Guild continue their presentations with Iris (Tuesday 21 January) There's also jazz, local band nights and a new Acoustic Club (Friday 10 January). For full details of an exciting season at Southport Arts Centre, call 01704 54001 and ask for a brochure.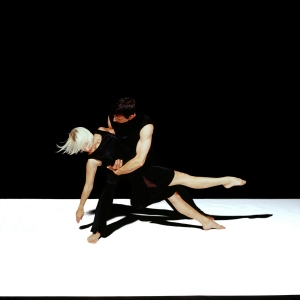 Henri Oguike Dance Company Above.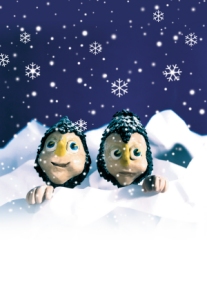 The Snow Children Above.