Liverpool Light Night 2014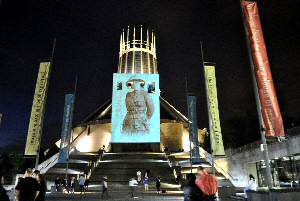 LIVERPOOL held its annual Light on a Friday, 16 May 2014. As this year is the 100th Anniversary of the outbreak of World War 1, many of the events had connections to this. The events were not all commemorative however and some were those more usually associated with Light Night happenings. One of the more evocative events of the night was held by the Friends of St James' Garden who illuminated The Oratory, outside the Anglican Cathedral, by candlelight. Another focus of the night was an event run by the Liverpool Samba School. Others included The Black-E provided a wide range of activities, from trapeze, rope and silks, through to Shotokan Karate and Bollywood dancing... As normal the event was so big, trying to get to all the activities, hosted in museums, clubs and exhibition centres, throughout the city, even in the Mersey Tunnel, proved impossible. But most people did head over to see the Light Night Projections, which took place on the Metropolitan Cathedral wall and on the Bluecoat Gallery. Sadly, we even missed one of the events we especially wanted to see, the Japanese Fire, which took place beside Wellington's Column across from the Walker Art Gallery: we have been told was a mesmerising experience... If you did see it and got any pictures, please do send them over! Also, we would love to hear what you thought of this year's Light Night. Email us to:- news24@southportreporter.com with your views. If you did attend or even if you did not get a chance to go to this event, we have taken a few photographs with our team for you to look at... click on here to see our photographic coverage and see what happen! Also we are adding some video to our Facebook page page as well.
Stroke Association holds a 'Step out for Stroke' event in Southport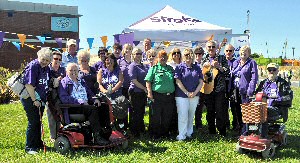 ON Wednesday, 21 May 2014, the Stroke Association held a 'Step out for Stroke' event that started and ended at Dunes Leisure Centre, The Esplanade, Southport as part of 'Action on Stroke Month 2014'. The event had members of the public taking part in the walk, but setting their own pace and distance they wanted to cover. All who took part were sponsored and the money they raised will now help support the work of the Stroke Association. Helping to set the walk off and also taking part was BBC Radio Merseyside's Frankie Connor. The charity told us:- "We hope all of the people who attended enjoyed the day. Please arrange to send your sponsorship money to us as soon as possible, as the quicker we get it, the quicker we can use it to help stroke survivors, their families and carers. We also ask that you register your interest now for 'Step out for Stroke 2015' and tell others to register on:- stepout@stroke.org.uk. Thank you to all who took part and to all who sponsored the walkers."
B.O.A. 70th Anniversary DVD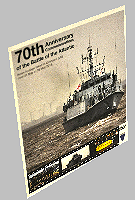 THE video footage we have taken at the 70th BOA events this year in Liverpool has now been fully edited is available to buy, on a DVD, from our Online Shop, on Mersey Reporter very soon. For each DVD sold, £3.00 will go to the Liverpool's Lord Mayor's Charity Appeal. (Registered Charity No. 229539) At this stage we can only do UK postage options, but if you are outside the UK, you can still order copies, but only via emailing us:- news24@merseyreporter.com with your FULL address and we will get back to you with a postage cost and a payment link, should you wish to continue.

KEEP up-2-d

ate




with our free daily news emails.



Are you subscribed? Si

g

n

u

p

today

to

our daily email news service via... Formb

y

-

Re

p

orter

.com



If you subscribed you can keep in up-to-date with what's going on in and around Merseyside. It is free and we do not send out massive amounts of emails. Your email is kept under the UK's Data Protection Act, so you can be sure that you will not have problems.
...HAPPY BIRTHDAY...

Martin Hovden
Happy Birthday

If you have someone you want to say happy birthday to, for free, then use the email address below to send us the names you want us say happy birthday to, and/or a photograph. Email us today!