Liverpool's Bid for World Heritage Status Moves a Step Closer.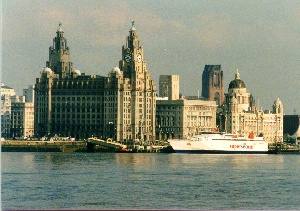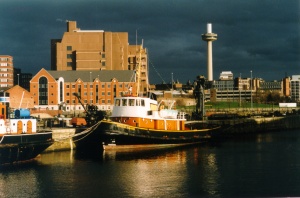 Photograph by Patrick Trollope and report by Michael Gregory
THE Northwest Development Agency (NWDA) today welcomed the news that Liverpool's world famous waterfront and nearby civic buildings have been chosen as UK's 2003 nomination for world heritage site status. The decision will give a huge boost to the city's campaign to be European capital of culture in 2008.

The NWDA provided £150,000 to support the preparation of a draft management plan and nomination document for Liverpool's bid for World Heritage Site Status. The bid covers the famous Pier Head and buildings in the centre of the city including St George's Hall, the Walker art gallery and the former court sessions house.

Liverpool's bid will be submitted to Unesco at the end of this month. A committee drawn from more than 20 countries will meet in June next year to compile the final list of accepted sites.
Mike Shields, Chief Executive of the Northwest Development Agency said:- "The NWDA is fully committed to supporting Liverpool's nomination as a World Heritage Site. This accolade would ensure that Liverpool's historic importance and its many outstanding architectural gems are acknowledged on a universal scale and conserved for the future. It would be an immense honour, not just for the city, but for England's Northwest, if Liverpool receives World Heritage Status and would provide the city with further support for the Capital of Culture bid."

Thomas O'Brien, Chief Executive of The Mersey Partnership said:-

"The Liverpool waterfront is already famous across the globe, it truly is one of the worlds most beautiful and memorable city skyline's. This nomination is a huge boost to Liverpool's Capital of Culture bid 2008, and the Mersey Waterfront Regional Park scheme, and its success would be a great honour and fillip for the city."

Sir Bob Scott, Chief Executive of the Liverpool Culture Company Ltd., said:-

"Liverpool's waterfront is already recognised throughout the world. It signifies that Liverpool is a world City that has contributed to world history and world culture. It is the strength of our international profile and relations that gives Liverpool its unique edge"

"The designation of the Waterfront as a World Heritage Site will be a major boost in our campaign to be recognised as Europe's Capital of Culture in 2008."