MAYOR SELECTS COMPETITORS FOR FIREWORK CHAMPIONSHIPS
Report by

Julia Brough Photographs by Patrick Trollope

.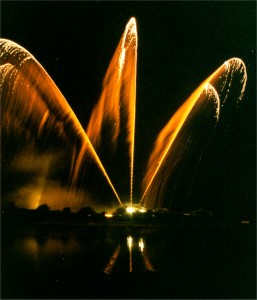 THE six companies taking part in this year's hugely popular Pleasureland British Musical Firework Championships in the resort have just been announced.

Some 37 companies from all corners of the UK, more than ever before, applied to take part in the event and the Mayor and Mayoress of Sefton, Cllr and Mrs Kevin Cluskey had the task of drawing the lucky competitors.

The three-night event in Southport will take place this year between Friday, September 12th and Sunday, September 14th.

Last year's event was again a major success, attracting more than 50,000 people to the town to watch six of the country's top firework companies battling it out to win the coveted title.

After a hard-fought competition, the judges selected Spitfire Pyrotechnics of Nuneaton as the winners and they will be back in Southport in September to defend their title.

The Mayor and Mayoress, who selected all newcomers for this year's event, made the draw for the five remaining places and two reserves. They are: Essex Pyrotechnics Ltd, of Saffron Walden, and Dragon Dynasty Pyrotechnics, of Slip End, Bedfordshire for Friday's performance; Pyro 1, of Harpenden, Hertfordshire together with Spitfire Pyrotechnics for Saturday and, for Sunday, 1st Galaxy Fireworks Ltd, of Nottingham and Pendragon Fireworks, of Cwmbran, Gwent.

The reserves are SWPF Pyrotechnics and Fireworks, of Hove and The World Famous Fireworkers from London.

Tony Corfield, Head of Sefton Council's Tourism Department, said: "The Pleasureland British Musical Fireworks Championships is a great opportunity for people throughout the region to see some of the country's top firework companies in action and we look forward to once again welcoming many thousands of visitors to Southport.

"Now in its fifth year the event is well established as one of the highlights of Southport's events calendar and the increasing number of companies looking to take part is a strong indication of just how popular the championships are."

As in previous years there will be two displays a night, with each one lasting between 15 and 18 minutes. The judges will score the competitors on the variety and impact of the fireworks and the way they are synchronised with the music.

The companies taking part are given a free hand regarding their choice of accompanying music and, in order to give their displays the maximum impact, competitors import fireworks from all over the world.
Previous displays have included fireworks from Germany, Spain, Eastern Europe, China, Japan and Australia, some of them being seen in this country for the first time. Each display uses around half a ton of fireworks and costs more than £300 a minute. Some of the individual fireworks are fired up to 600 feet in the air.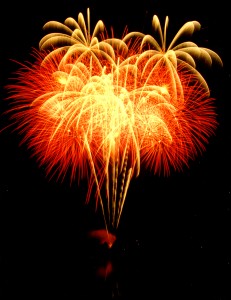 Prestigious Award for Southport Pier.

SOUTHPORT'S recently restored Victorian pier has just received national recognition by landing a prestigious award.

Sefton Council has just been presented with a Queen's Golden Jubilee Green Apple Award after beating off competition from more than 200 other contenders.

The Green Apple Heritage Awards were established to celebrate the Queen's Golden Jubilee and to recognise local authorities and other organisations that are doing their best to preserve the built environment.

Just 30 awards were presented nationally and the scheme has proved such a success that organisers are now planning to run it as an annual event.

Lord Fearn, Sefton's Cabinet Member for Economic Development and Tourism, said: "This is great news to be recognised ahead of so many other local authorities and organisations nationwide. This is marvelous for Southport and Sefton and a real tribute to all those who have worked so hard to ensure the restoration of this valuable part of Southport's great Victorian heritage."

The Green Apple Heritage Awards are organised by The Green Organisations, the Chartered Institute of Environmental Health, The Municipal Journal and The Chartered Institute of Waste's Management.

Roger Wolens, National Organiser of The Green Apple Awards, said:- "Please accept our heartiest congratulations on your well-deserved success. Sefton Council can take great pride in this achievement."

Since re-opening last May following a £7 million restoration programme a staggering 285,000 visitors have already strolled along Southport Pier.

The pier had been shortened following a fire at the seaward end but has now been restored to its full length. At one time it was feared the Victorian landmark would be bulldozed after rescue-package problems and the collapse of a construction company. But Britain's oldest and second-longest pier has now been saved for future generations.

Visitors can now enjoy spectacular views from the end of the pier across Liverpool Bay to North Wales and the new modern, contemporary designed pavilion features an exhibition on the history of the pier and also the local natural habitat, coffee shop and seating area.