Lifelong friends take on the 3 peaks for North West Cancer Research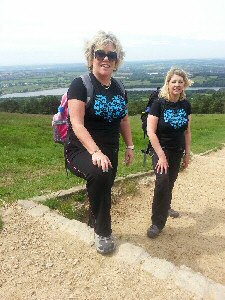 2 friends from Southport are attempting the Three Peaks challenge in Yorkshire to raise money for North West Cancer Research incorporating Clatterbridge Cancer Research (NWCR).

Debbie Parkes and Penny Lane, both in their early 50s, will be attempting the marathon 37.5km hike in June to raise as much money as possible for much needed cancer research. The 2 will be climbing the 3 peaks which are situated in the Yorkshire Dales National Park.

The peaks include Pen-y Ghent, Ingleborough and Whernside, which is the highest mountain in Yorkshire at 736m high. The gruelling challenge covers nearly 1,600m of ascent and decent and the 2 women are committed to finish it.

Debbie said:- "Penny and I wanted to do something that was challenging to push ourselves and we're determined to complete it for such a worthy cause. The mission to fund cancer research is close to my heart as the disease has affected so many of my friends and family, and the only way to fight it is to fund treatment research."

Debbie first became aware of the work NWCR does to fund cancer research projects in the region through her friend Olive Cutts who is the chair of the Southport committee. Founded in 1957, the committee now has 18 volunteers, who many have become involved with the charity after being personally affected by cancer.

Debbie added:- "I've been promising Olive I'll do something to raise money for NWCR for a while. We've known Olive for a long time, my daughter even used to help her at fundraising fetes when she was younger. I'm hoping to raise as much money as possible."

Debbie and Penny have been sticking to a strict training routine since January, walking for hours at a time culminating in a recent 10 hour trek to build up stamina and endurance.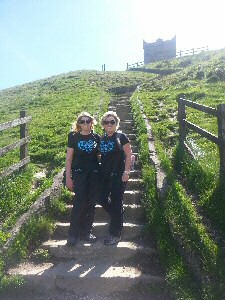 Penny said:- "I'm enjoying the training and the challenge provides focus for us both. Not only do we enjoy doing activities like this, but we feel fitter for it. We've been meeting up and training, going for long walks across the beach and Rivington Pike to get used to the terrain. We've all been affected by cancer, whether it's our friends, family or ourselves. Debbie and I have been friends since we were children and it's great I can support her and hopefully collect as many donations as we can."

NWCR is the leading regional charity that raises money to achieve a better understanding of cancer, and directly benefits people living in the North West. The research charity recently joined forces with the University of Liverpool and moved its headquarters to the iconic former Roy Castle Centre in Liverpool City centre.

A long established charity, NWCR prides itself on only backing the very highest standard of research, ensuring the best value for all donations. The charity's last round of research grants totalled almost £1 million. NWCR also operates research institutes at Lancaster University and the University of Bangor.

Debbie and Penny will be heading to Yorkshire on the 21 June 2014 and to sponsor them visit:- JustGiving Debbie or JustGiving Penny.

The Great British Write Off - Poets Vs Writers!
THE Great British Write Off is an exciting competition for poets and writers, where one lucky winner will win every penny in the prize fund, which increases every time a new entry is received!

Whether you are new to writing or have a huge portfolio of work, The Great British Write Off is a fun, free opportunity to share your work, get published and even win a prize. Simply pick one original piece you've written, a poem, mini saga or a 250 word story or novel extract and enter online, by email or post by Friday, 27 June 2014.

Morgan Walton, Director said:- "We came up with The Great British Write Off one winter's morning, during the TV season of Great British... sewing, gardening, baking, making your own, but why hadn't today's poets and writers had their own celebration? We drew inspiration from staff suggestions on their literary idols and wondered how would these famous poets and writers compete in the 21st Century, where the Internet, celebrity, adverts and gimmicks seem to tell us actions speak louder than words, and so The Great British Head-to-Head Challenges were born! Today, we've released our first Poets vs Writers Challenge, #GBWO judges Mark Grist and Mixy compete in The Word Association Challenge..."

The Great British Write Off has 4 further Poets vs Writers videos to release over the next 2 weeks! Don't worry, you won't need a gimmick for your work, we know great writing doesn't need one; all it needs is an audience, and The Great British Write Off can certainly help with that.

For the current prize fund, to enter and much, much more visit:- greatbritishwriteoff.co.uk today!
Don't let a late kick off get you a booking in A&E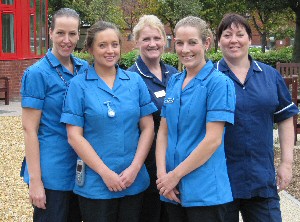 DOCTORS and nurses are warning against the risks of excessive drinking during the World Cup which started on Thursday, 12 June 2014.

Dr Alan Owens, A&E consultant and alcohol lead at Southport and Ormskirk Hospital NHS Trust, said:- "The more we drink the more likely we'll be involved in an assault, domestic violence, self harm or simply fall over and hurt ourselves. Any of these could mean a visit to A&E and late kick offs for England's games, with more time for drinking, could make things worse."

Mandy Smith, who leads the alcohol liaison team at Southport hospital, said we can all enjoy the World Cup safely and prevent unnecessary trips to A&E by thinking about what and how we drink. This includes:-

► Avoiding drinking before leaving the house (preloading) as it may be cheaper to buy alcohol at the supermarket but preloading is associated with an increase in overall consumption

► Staying out of rounds; people in rounds drink more and faster than if you are controlling your own intake

► Alternating alcohol with a soft drink and tap water is free

Dr Owens added:- "Lastly, if a friend is intoxicated, make sure they get home safely and don't just leave them slumped at the side of the road. They are a risk to themselves and others. They are especially at increased risk of sexual assault."

Anyone concerned about their alcohol consumption who would like support should contact Sefton Treatment & Recovery Service (STARS) on:- 01704 534759 or DISCOVER for West Lancashire residents on:- 01772 825492