Formby Food, Drink & Music Festival 2014
Photographs by L Trollope

AS the song goes:- "What a difference a day makes", and this was definitely the case for Formby Food Festival which was held in Duke Street Park, Formby, over Saturday, 19 July 2014 and Sunday, 20 July 2014, Sadly we could only get to the event on Saturday when the weather was poor, with intermittent drizzle and showers marring the day. This unfortunately was reflected in the attendance figures. Happily, the sun reappeared for Sunday. Despite the weather conditions, several thousand people did brave it and found it worth their efforts, judging from the smiles and good humour observed, and all helped to raise funds for 'Help for Heroes' whose supporters had organised the show. Delicious aromas pervaded the air from an assortment of familiar and more exotic offerings which enticed people to try them. This cuisine, and the beer and spirits vendors, represented a variety of nationalities, including British, German, French, Thai and other Eastern countries. No one needed to starve. In the tents talks, demonstrations and actual hands on classes on cooking were being held, so there was opportunity to increase one's culinary skills.

Apart from gastronomic attractions, there was much on offer by way of entertainment. Lively music resounded throughout from the main Live Music stage, which folk were evidently enjoying, regardless of the drizzle. Items were varied, from performances by the children of Woodlands Primary School and the Finalists of Range High's talent competition to bands, groups and folk singers and others. Elsewhere numerous stalls and activities both, commercial and charity, vied for attention with a range of goods and services to offer. These included Sefton Parenting 2000 Bus who offer advice and information to families and young people on a wide number of health and wellbeing issues including sexual health. They were also promoting a programme of summer events for children - Contact:- 01704 380047 to ascertain what places may still be available. Others included The Wildlife Trust, Help for Heroes of course, the Dove Trust and Galloways.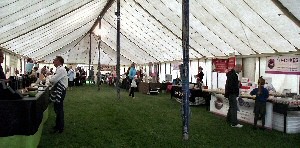 The Fire Service had a display which proved popular which comprised a drawing of a blazing building and the chance to direct a jet of water from a hose pipe onto it, helped, as necessary, by a willing fireman; a little boy's dream come true! The armed services played an important role in manning the gates and in other necessities, and they provided an assault course. Around the field there were further chances to explore, from giant inflatable's and iZorbs to Go Karts and a miniature steam train to ride on. There was a chance to acquire some foot balling skills under the direction of Everton Football Club too. In the marquees were to be found many interesting activities amongst which were crafty activities, puppets, baby ballet, baby yoga and a chance to sport an expertly painted face.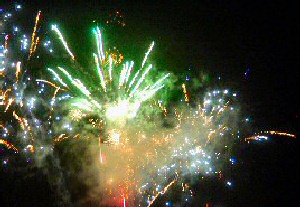 Later, in the evening, lively groups continued to throng the bars and to listen to the music and, after a heavy downpour, skies cleared in time to allow a pleasing firework display. Starting with a few gentle pops and stars, little ones were cleverly primed for the bigger items which followed. Inevitably there were many other things we missed but we'll let the photos help fill some of the gaps. We were unable to attend on Sunday but are reliably informed that the better weather permitted a much bigger crowd and that things went well. We hope that that all the punters found it worth their while and that help for Heroes made a profit. We would like to thank the organisers for the excellently well organised Festival.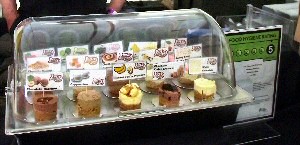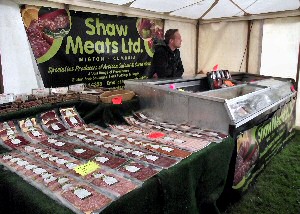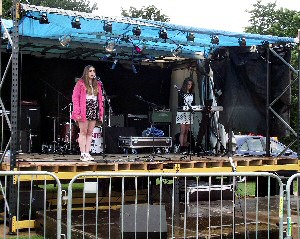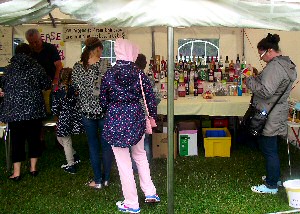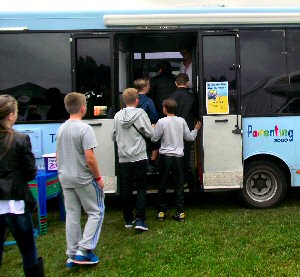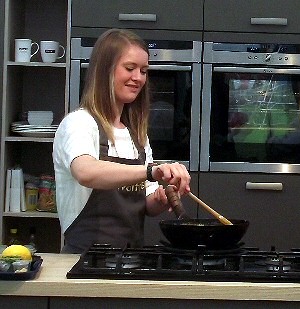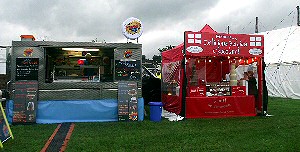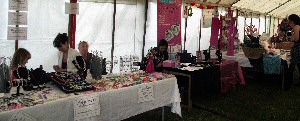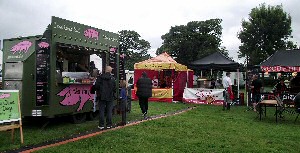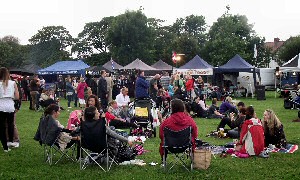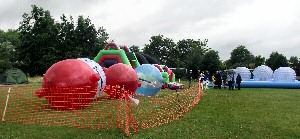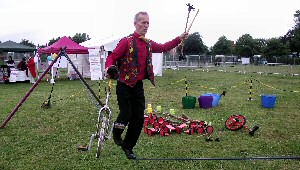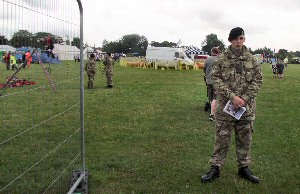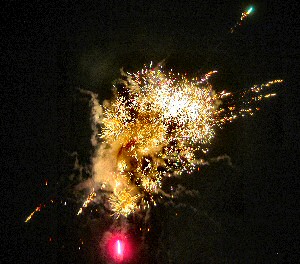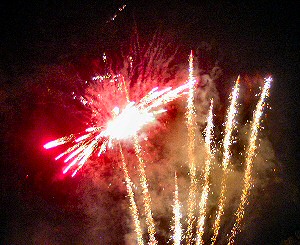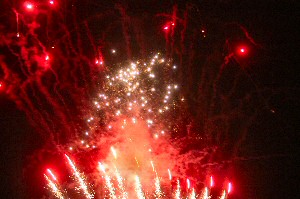 Page 1 of 2
We hope you liked the photos, but please, don't copy them. Please help us to keep our copyright intact and to keep this site online. Click on here now to find out how you can order prints!