Did you holiday in Southport in 1954 or in the 1950's?

A TV production company in Glasgow is asking our readers for your help. They want to know the following:- "Do you remember the original Pleasureland or the Pier, or maybe The Floral Clock from the 1950's? Also said you take a holiday in Southport in 1954 or in the 1950's?" If you do and you did take a holiday in Southport in the 1950's, especially if it was in 1954, Raise the Roof Productions would love to talk to you for a new BBC One show. The series is looking at holidays from years gone and each episode will feature a different celebrity guest and focus on a different specific location and year. In each show, the presenter takes one celebrity holidaymaker back in time to recreate their own Great British holiday experience. We'll see them jumping back into the transport of the day to get to their childhood destination be that a 1950's Morris Minor or a 1980's Austin Maestro. This means no air-con, no sat-nav, no smartphone apps… It's windows down, maps at the ready and a pack of cards for rainy afternoons. Our celebrity will go on the same excursions, see the same sights, stay in the same accommodation (wherever possible) and eat the same dishes that they did in the year of their classic holiday. From car journeys, cooked breakfasts and lake-side fishing trips… right down to recreating some of the classic snapshots they've kept and treasured all these years. All this forms the compelling backdrop for an immersive biography of each celebrity and the childhood holidays that helped make them who they are today. Please call:- 0141 427 5880 or phone them on:- 07462 435 597 to share your memories. "For each episode we want to speak to people that holidayed in that location, in that year or in the 1950's. We hope that this will be a fantastic show to help Southport's image and any help you can give would be very appreciated by me and the crew." said Matt Walmsley, who is the Assistant Producer for the show.
The Open Championship at Hoylake proved to be a better than par event for the railway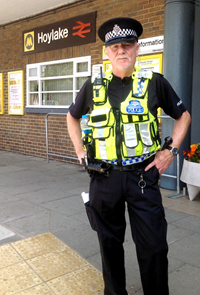 AFTER more than 60,000 people used the railway to travel between Liverpool and Hoylake and, with the same numbers travelling back to the city, more than 120,000 journeys were made using the Merseyrail service during the 4 days. Inspector Ken McVey, of British Transport Police, said:- "We knew the railway would be busy for the Open; we've had lots of experience of the tournament being hosted in Merseyside; but these numbers were exceptional. Even more incredible was how good natured everyone who used the rail network was. There was a real feel good factor about the whole event and it was a genuine pleasure to work with Merseyrail and our other partners to help people travel safely. Not even the rain, and early finish on Saturday, could dampen spirits and I'd like to personally thank all the officers and rail staff who worked tirelessly during three hot days, and a monsoon, without issue or complaint. Primarily though, I'd like to thank all the golf fans who behaved impeccably and made The Open at Hoylake such a spectacle." Despite the large number of people travelling only 1 person was arrested, for being drunk and disorderly at Moorfields, while 2 further people were reported for trespassing on the railway at Manor Road. Insp McVey added:- "To have just one arrest, with more than 120,000 journeys, shows just how good natured the event was. The Open proved a perfect advert for Hoylake and the Wirral and highlighted Merseyrail's ability to manage high numbers of passengers."
British Transport Police appeal to trace Ashley Perks
BRITISH Transport Police (BTP) Detectives are appealing for information to help them trace a man they would like to talk to in connection with money laundering and drugs offences. Detectives want to talk to Ashley Perks, age 28, from Leeds, who officers want tp speak to in relation to charges of possessing criminal property and drugs possession. Perks failed to appear at court in connection with these offences and is also on recall to prison after his license was revoked for previous convictions. Officers previously attempted to arrest Perks at his home address, but he ran from Police and evaded capture. DC Penny Halliwell said:- "We have made numerous attempts to locate Perks, who was last seen in the Bradford area, but to no avail. He has links to the London, Liverpool and Middlesborough areas so it may be that's he has travelled. If you know his current whereabouts then please contact us." Anyone with information is asked to contact British Transport Police on 0800 40 50 40, or text 61016, quoting incident reference PSUB/B4 of 24/07/14. Information can also be passed to the independent charity Crimestoppers, anonymously, on 0800 555 111.

Wirral volunteer nominated for national award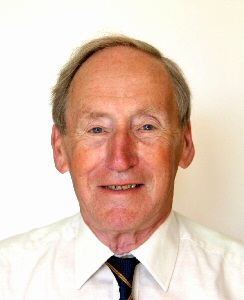 A volunteer who leads a sight loss support group in Wirral has been nominated for a national award. Professor Derek Hull of Heswall in the Wirral, is in the running for the 'Chairman's award for volunteering' as part of the Macular Society's Awards for Excellence. The nomination recognises his hard work and dedication in his role leading the charity's local support group. Age related macular degeneration affects the central vision and is the most common cause of sight loss in the UK. More people are affected as our population ages. The Macular Society has 300 support groups across the UK, all aiming to increase the confidence and independence of people affected by central vision loss. Professor Hull, who is affected by Macular Degeneration himself, said:- "I was rather surprised to be nominated and wondered if I had been confused with someone else! I joined the group because although my sight was deteriorating rapidly, I felt that while I could still see, I should try and help those who couldn't. People with sight problems have many difficulties in life. Apart from everyday living problems, they tend to be isolated and lonely. Support groups offer help."

Mr Alan Wren, a member of the local group who nominated Professor Hull for the award, said:- "Derek has arranged programmes of excellent speakers and demonstrations, which have resulted in good attendance. His own outlook, manner and enthusiasm are an inspiration to group members and it would be appropriate to recognise this in an award for volunteering"

Professor Hull's nomination will now be handed over to the judges, who will decide on the overall winners and present them with their awards at the Society's annual London conference on 27 September 2014. The 'Chairman's award for volunteering' is 1 of 4 honours presented by the charity. There are also awards for:- 'Clinical service of the year', 'Support and community rehabilitation professional of the year' and 'Optometrist or optician of the year'.

Tony Rucinski, Chief Executive of the Macular Society, said:- "Derek has done exceptionally well to be nominated for this award, and we're very grateful to him for the fantastic work carried out in Wirral. It's always heartening to hear how people have made such a difference to the lives of others. There are some really inspiring people working within the sector and volunteering within the local community for people with visual impairments. I'm proud that we can honour him in this way."

The Macular Society's annual award scheme has been made possible because of the generous sponsorship of Dolphin Computer Access. For information, advice or support concerning macular degeneration, contact the Macular Society's helpline on:- 0300 3030 111 or via email.
Lost Medication Warning in the Crosby area of Merseyside
MERSEYSIDE Police are appealing for the public to be cautious and remain vigilant after a quantity of prescription medicine was lost in the Crosby area on Monday, 21 July 2014. It is believed the medication, consisting of three boxes of Diazepam with each box containing 28 tablets, may have been lost on Rosedale Avenue at about 1pm. Police enquiries into the incident are ongoing. Officers are warning people that taking medication that hasn't been prescribed to them can be dangerous and may even prove fatal. Anyone who finds the medication is asked to hand it in to any Pharmacy or Police Station or contact officers on the:- 101 non emergency number.
Police what to identity a man in connection to malicious letters sent to educational establishments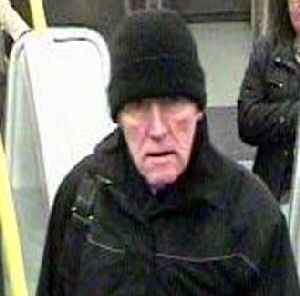 WEST Yorkshire Police have released this still CCTV images of a man they would like to speak to in connection with an ongoing enquiry. The enquiry that is on going relates to a series of malicious letters, sent predominantly to educational establishments across the UK. The man is believed to be from the Merseyside area and was captured on CCTV, on a train travelling from Liverpool to Ormskirk on Sunday, 2 March 2014. He is believed to have got off the train at Ormskirk station at approximately 1.40pm. Anyone who believes they may know the identity of the man, or has any information that could assist the Police with their enquiries, is asked to contact West Yorkshire Police on:- 101 - extension:- 28212, or Crimestoppers on:- 0800 555 111, quoting Niche Reference:- 13130024152.