Liverpool academics vote for industrial action in pensions row
STAFF at the University of Liverpool and the Liverpool School of Hygiene and Tropical Medicine have voted for industrial action in a row over changes to pensions.

In the ballot of members of the University and College Union (UCU) in 69 UK universities, 78% those who voted, voted for strike action and 87% voted for action short of a strike, which could include a marking boycott. The turnout of 45% was the highest in a national higher education ballot since UCU was formed in 2006.

Talks are scheduled on Wednesday between the union and the employers' representatives. The union said if the employers continued with their proposals then the union would meet on Friday 24 October to decide what form the disruption would take and when it would start.

The ballot made it clear to members that a vote for action would most likely lead to a marking boycott and a refusal to set exams. The action would stop students being set coursework or receiving formal marks and feedback, as well as halting exams.

The Universities Superannuation Scheme (USS) is the pension scheme for staff at the UK's 'old' universities and covers the most selective institutions including the Russell Group of universities. The changes have been prompted by an expected deficit in USS. However, UCU says the methodology used to determine the deficit is too simplistic and doesn't take account of the scheme's underlying strengths.

Since 2011, when the last set of detrimental changes to members' pensions were made, the fund's investments have grown by £8bn, the number of members has grown by 18% and returns on investment have outperformed both average earnings and inflation.

However, Universities UK want to reduce the coverage of the defined benefit element of the scheme and introduce a riskier defined contribution pension scheme, with those in or aspiring to the highest academic grades suffering most.

Modelling done by First Actuarial has shown that academics would be thousands of pounds worse off if the changes did go through. Last week UUK was under fire for providing misleading information and using dodgy statistics in its pension briefings.

UCU general secretary, Sally Hunt, said:- "UCU members at universities across the UK have made it quite clear today that they reject the radical changes being proposed for their pensions. We will go into talks on Wednesday hopeful that we can resolve the current impasse. However, we will go into that meeting with a serious mandate from members that they need to see real improvements. If the employers do not address our concerns then we will meet on Friday to determine what forms of disruptive action we take and when they would start."

Gone phishing – 75,000 fake tax refund emails reported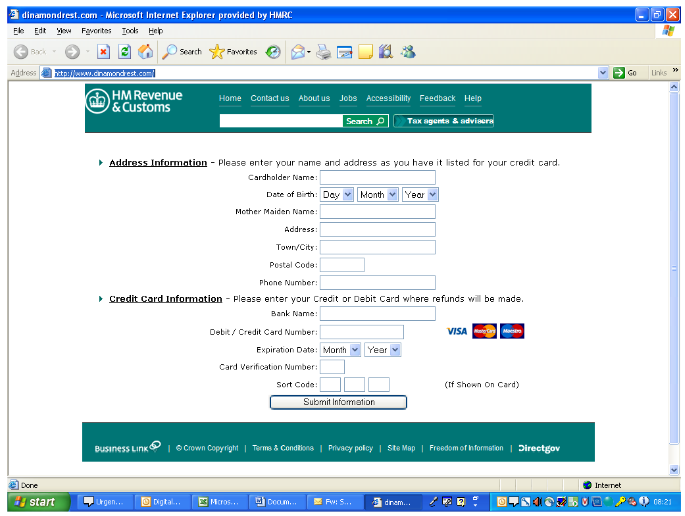 HM Revenue and Customs (HMRC) is warning taxpayers to be on their guard against fraudulent phishing emails, after almost 75,000 fake emails were reported to the taxman over the last 6 months.

Some 74,743 scam emails were reported to HMRC's dedicated phishing email account between April and September – a 70% increase on the same period in 2013. Over the same 6 month period, HMRC worked with other law enforcement agencies to help close down more than 4,000 websites responsible for sending out the emails.

The emails promise a tax refund, and often ask for a recipient's name, address, date of birth, bank and credit card details; including passwords and their mother's maiden name. Once the victim has provided the information, money is stolen from their bank account and their details are sold on to other criminal gangs, which can lead to identity theft.

Steve Singh, Deputy Head of Operations, HMRC Digital Security, said:- "HMRC never contacts customers who are due a tax refund by email; we always send a letter through the post. If you receive an email which claims to be from HMRC, and which offers you a tax refund, we recommend you send it to phishing@hmrc.gsi.gov.uk and then permanently delete it. We can, and do, close these websites down and we continue our efforts to work with law enforcement agencies around the world to bring down the criminals behind these scams."

HMRC asks people to:-
► Check:- hmrc.gov.uk/security/advice.htm for its online security advice

► Check to see examples of phishing emails online at:- hmrc.gov.uk/security/examples.htm

► Forward suspicious emails to HMRC at phishing@hmrc.gsi.gov.uk and then delete them

► Avoid clicking on websites or links in suspicious emails, or opening attachments.
Further advice can also be found online at:- getsafeonline.co.uk.