Dawn French is heading to Merseyside and will boomerang back a few weeks later!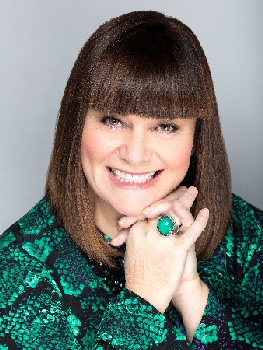 PHIL McIntyre Entertainments and Michael Grandage Company present Dawn French's latest tour, called:- "30 Million Minutes." Quoted as "the Queen of British comedy", Dawn begun her 1st ever solo tour on 5 June 2014 in Sheffield and has not slowed down since! The award winning actor, best selling novelist and all round very funny lady has written what is a fantastic show, based on her life and career. The tour is still traveling across the UK, playing over 90 dates, until mid-December, where it ends in Southport Theatre, on 6 December. On the way the tour will also visit Liverpool, on 11 November at the Empire Theatre. Tickets for the shows still to go, includeing the 2 on Merseyside are on sale now and selling faster than a Chocolate Orange at a chocoholics convention in Dibley... Both shows will be absolutely fabulous without any doubt...

30 Million Minutes consists of various delights and riches, with the odd irksome tribulation thrown in, as Dawn French takes audiences through the various lessons life has taught her, and the things she knows for sure.

If you want to see this dangerous comic genius, book your seat at one of the remaining show NOW at TicketZone.co.uk, because Dawn is convinced it won't be long before she is far too doolally to ɯɹoɟɹɘd ʇi¡

The evidence is there for all to see. She is already three quarters certifiably daft. The other quarter is utterly bewildered. And the remaining quarter simply can't do maths! With a sharp eye for comic detail and a wicked ear for the absurdities of life, Dawn French of Cornwall shares how she has misguidedly spent her whole life vigorously attempting to be a fully functioning female human. But the one thing that adds up is Merseyside has the honour of having her show visit us 2 twice, so you have no excuse to miss it! So that spells fun and you will not be playing scrabble that night!

Her extraordinary lack of willpower, combined with an enviable knack for nosey parking and showing off, has driven her to grapple with the big stuff of life in public. 30 million minutes of life in fact. That's how long she's been alive, well when she started the show, we think. It's also worth coming if only to finally witness what size she actually is. Can we believe the stolen images of so many women's magazines? What is the truth? Is she so unfeasibly large that she can hardly live? Or does she sleep in a matchbox? Marvel at how one woman can mercilessly murder so much chocolate, and yet remain so curiously slim…! As a big fat liar once said of her:- "Her singular attempt to be ordinary fails miserably."

Dawn says:- "I'm sick with excitement about this solo tour. I am enjoying the fact that I can't categorise exactly what it is, but it's somewhere between a monologue, a play, and an autobiographical slide show with a few funnies thrown in. At last, I have one of my three genie wishes granted, which is that I finally get to work with Michael Grandage. The other two wishes are as yet unfulfilled. They are secret obviously, but suffice to say, one is about Barack Obama in Speedos. The other is about me in speedos, with cheesecake involved... Enough said."

Catch the show. Or feel like a fool!!!

30 Million Minutes is produced by Phil McIntyre Entertainments. The show is directed by Michael Grandage. Set and Costume Design by Lez Brotherston. Lighting Design by Willie Williams.

For further information please visit:- dawnfrenchontour.com

The show is still to visit the following locations and a few tickets are still on sale for them:-

► Over 1 November to 2 November 2014, the show will be in Coventry at the Warwick Arts, for tickets call:- 0247 652 4524.

► On 3 November 2014, the show will be in Cornwall at the Truro Hall, for tickets call:- 01872 262 466.

► On 6 November to 7 November 2014, the show will be in Worthing at the Pavilion Theatre, for tickets call:- 01903 206 206.

► On 8 November 2014, the show will be in Croydon at the Fairfield Halls, for tickets call:- 020 8688 9291.

► Over 9 November to 10 November 2014, the show will be in High Wycombe at the Swan Theatre, for tickets call:- 01494 512 000.

¿ On 11 November 2014, the show will be in Liverpool at the Empire Theatre, for tickets call:- 0151 702 7320 or visit the venues website.

► On 15 November 2014, the show will be in Shrewsbury at the Theatre Severn, for tickets call:- 01743 281 281.

► On 16 November 2014, the show will be in Swansea at the Grand Theatre, for tickets call:- 01792 475 715.

► On 17 November 2014, the show will be in Barnstaple at the Queen's Theatre, for tickets call:- 01271 324242.

► On 19 November to 20 November 2014, the show will be in Bournemouth: Pavilion, for tickets call:- 01202 306 126.

► On 21 November to 22 November 2014, the show will be in Poole at the Lighthouse, for tickets call:- 0844 406 8666.

► On 23 November 2014, the show will be in Plymouth at the Theatre Royal, for tickets call:- 01752 267 222.

► On 26 November 2014, the show will be in Hull at the New Theatre, for tickets call:- 01482 300 300.

► Over 27 November to 28 November 2014, the show will be in Buxton at the Opera House, for tickets call:- 08451 272 190.

► Over 29 November to 30 November 2014, the show will be in Cambridge at the Corn Exchange, for tickets call:- 01223 357 851.

► On 3 December 2014, the show will be in Coventry at the Warwick Arts Centre, for tickets call:- 024 7652 4524.

► On 4 December to 5 December 2014, the show will be in Salford at the Lowry, for tickets call:- 0843 208 6000.

¿ On 6 December 2014, the show will be in Southport at the Southport Theatre and Convention Centre, for tickets call:- 01704 500 036 or go to the venues website.

Ticket Prices are from £25.00 to £39.50, please note that prices vary according to venue! Remember.... for online bookings please visit:- TicketZone.co.uk.
Julia Fordham is heading to Liverpool!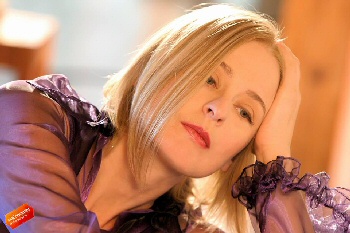 FOLLOWING on from 2 sell-out UK tours in 2013, Julia Fordham returns to celebrate the 25th Anniversary of her landmark album 'Porcelain'. Julia performs the album in its entirety, accompanied by her long time pianist and album producer Grant Mitchell. "To this day, people still stop me in the street and sing songs from 'Porcelain' to me. They share stories about how much the album connected with them. So it's an honour to perform the whole album for the faithful audience that has supported me all these years." she commented to the media a few days back. Julia will also perform many of her other hits and includes a few surprises along the way at the "Without Music, Life Would Be A Mistake" show on 19 November 2014, at the refurbishment Epstein Theatre, on Hanover St, Liverpool. for tickets go to:- LiverpoolTheatres.com or call:- 0871 246 5868. Julia Fordham's remarkable singing and heartfelt compositions make her a unique voice and talent should make this night's performance one amazing show, not to be missed!

£7.4 million to help disadvantaged pre-school children in North West
NEARLY 26,000 young children in the North West are expected to benefit from a government scheme aimed at helping prevent them falling behind before they have even started school. Schools, nurseries and child minders will be given up to £300 for every 3 and 4 year old from a low income family in the region, the government has set out. The Early Years Pupil Premium, totalling £50 million, is designed to narrow the attainment gap between young children from low income families and their peers, setting them on a path to a more successful future. Around 25,800 children in the North West will benefit from the measure, worth £7.4 million to the region. In a response to a consultation on the funding, the government has also announced that 6 areas, including Blackpool, will share £1 million to trial the new support ahead of its introduction nationwide next April.

Deputy Prime Minister Nick Clegg said:- "It is vital that we intervene at the earliest possible stage and do all we can to help young children develop and learn I'm so proud that we've been able to deliver this Early Years Pupil Premium so that toddlers from the poorest families get the support they need, which will pay dividends later in life. In my view, this will be one of the great legacies of this government, helping create a fairer society which benefits families up and down the country."

Childcare and Education Minister Sam Gyimah said:- "Ensuring parents have access to affordable, flexible and high quality early years provision is a key part of our plan for education. We know the first few years of a child's life can be make or break in terms of how well they go on to do at school and beyond. We want to see this money being put to the best use to ensure that all children, whatever their background, are getting the best start in life."

Nurseries will have the freedom to decide how to use the Early Years Pupil Premium to help 3 and 4 year olds learn and develop, for example more qualified staff or specialists in activities like speech and language to give an extra focus on basic skills. The Early Years Pupil Premium builds on the Pupil Premium, established in 2011, to transform the way we educate children from low income families. Alongside this announcement, the Department for Education has asked charity 4Children to launch a call for evidence on the Early Years Pupil Premium in November 2014; asking providers to identify and share good practice around meeting the needs of disadvantaged children. The Early Years Pupil Premium is part of the government's programme of reforms to help children get ready to begin school, especially those who are from low income families. This includes:-

► Expanding 15 hours of free early education to 40% of 2 year olds;
► Expanding the role that schools play in the early years;
► Tougher inspection and accountability through a stronger Ofsted framework;
► Improving the quality of staff entering the early years workforce by introducing Early Years Teachers;
► Encouraging new providers into the market including through the introduction of child minder agencies; and reducing regulation to make it easier for new providers to open and existing ones to expand through the Small Business, Employment and Enterprise Bill.
POLICE ISSUE WARNING TO MISCHIEF MAKERS AHEAD BONFIRE NIGHT 2014
MERSEYSIDE Police are encouraging young people and their families to help keep communities safe over Bonfire Night period and is warning anyone who commits incidents of anti-social behaviour they can expect a swift response

Extra officers will be out on the streets across Merseyside over Bonfire Night period to ensure that people can enjoy the festivities in their area safely, whilst dealing with the minority who are intent on causing trouble.

Officers are asking parents to help keep communities safe by taking responsibility for their children's whereabouts and to be mindful of any neighbours who may be elderly or vulnerable and who might feel frightened or intimidated.

Young people are reminded to take personal responsibility for their actions and not to cause people undue concerns.

The force has been involved in a multi-agency operation to provide a whole range of activities across Merseyside, organise events and provide public reassurance.

Information about these events is available on the Merseyside Police and loacl Council websites.

Chief Superintendent Julie Cooke, said:- "This is a fun time of year for everyone across our communities on Merseyside and the number of incidents of anti-social behaviour during the same period last year was down on the previous year. However, our message during this period is simple; anti-social behaviour throughout this period will not be tolerated and anyone caught committing this type of offence will be dealt with firmly and robustly. No one should have to suffer being the victim of anti-social behaviour and I would like to reassure everyone that there will be extra high-visibility patrols during this time. I would like to stress that it is only a small minority of people who cause problems during this time, but there are lots of organised events and activities going on across the region for people to enjoy."

Anyone who would like to report incidents of anti-social behaviour is asked to call police on the 101 number.
...Firework Facts...
It is illegal for under 18s to buy fireworks, shops should refuse to sell to people under 18 and ask for proof of age if there is any doubt.

It is against the law to carry or use adult fireworks if you are under 18. An adult firework is any firework except a cap, cracker snap, novelty match, party popper, serpent, sparkler or throw down.

Under the Explosives Act of 1875, It is illegal to let off or throw a firework in a public place.
It is illegal to sell fireworks form unregistered/licensed premises.
Fireworks sold in the UK must conform to BS7114 and will be categorised as follows:-

► Category 1 - These fireworks should not cause injury to people standing 1 metre or more away, and should not cause damage to property.

► Category 2 - Fireworks are suitable for use in relatively confined areas. These fireworks should not cause injury to people standing five metres or more away. The fuse fitted to the fireworks should enable the person lighting the fireworks to retire to a distance of at least five metres.

► Category 3 - Fireworks are only suitable for use in large open areas! These fireworks should not cause injury to people standing 25 metres or more away.

► Category 4 - Fireworks, which are incomplete and/or are not intended for sale to the general public. Bought commercially and used in professional displays. These are highly dangerous and if you are not professional and you are offered one or sold one, report it to the Police or trading standards and do not use it!
Don't light fireworks after 11pm, or midnight on 5 November 2014 or on any night, except New Years Eve. Then you can only let them off until 1am, but that depends on the area you live and also if you are near an airport!

Also take note if near an airport! It be hazardous to aircraft coming into land or taking off and people near an airport were setting off fireworks! In fact it is a criminal offence to setting off fireworks near an active airport as you are putting risk lives, unless you get authorisation from the airport to do so! The UK's Civil Aviation Authority (CAA) is also reminding people not to use them in flight paths with out contacting the airport for permission. Manchester Airport has published this PDF file for advice and also to say when you can use fireworks with in its airspace. For information about Liverpool Airport call the General Enquiries number on:– 0871 521 8484 and RAF Woodvale on 01704 872287.
For more information visit the 'National Campaign for Firework Safety' website:- cgsystems.co.uk/ncfs.

If anyone believes they have information about the illegal sale, use or possession of fireworks, please contact Merseyside Fire and Rescue Service on:- 0800 731 5958, Merseyside Police on 101 or Crimestoppers anonymously on:- 0800 555 111. Only in an emergency, when a crime is being committed or life is in danger, call:- 999!