A Monsters High Octane Show!
Photographs by Patrick Trollope.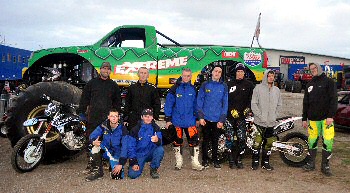 DID you attend Southport's fantastic high octane fuelled show, which took place on the land between Pleasureland and the Ocean Plaza complex on Sunday, 26 October 2014? If you did, you would have seen this amazing display of stunt craftsmanship, performed by the amazing Extreme Stunt Show. Sadly, not all the acts that they have to offer could be performed thanks to a last minute change of display area, due to the fact that the car park at the front of Pleasureland was hosting a horde motor homes! But together with Extreme Events Europe Ltd. the Extreme Stunt Show was well received. It was not all supercharger fun, as they also had the BMX bike display team, performing jumps and spins... But for most, it was the car crushing World Famous Monster trucks that ended the show with a deafening roar of ethanol fuelled power! We would like to say well done to Mehmet for being the quickest to reply via email to our Twitter post. We hope you and your family enjoyed the show! If you have not seen this event before and you get a chance to see them, do, as they are always excellent and the staff and performers are extremely helpful and friendly. We look forward to their return in 2015, along with their friends with the Circus of Horrors, both outstanding and not to be missed! If you attended, please do let us know what you thought of this car crushing event, via emailing our newsroom via:- news24@southportreporter.com.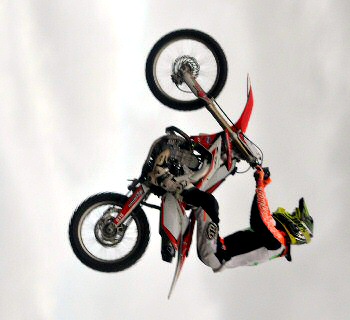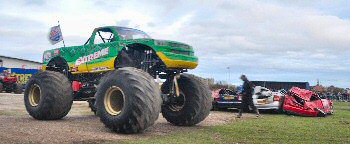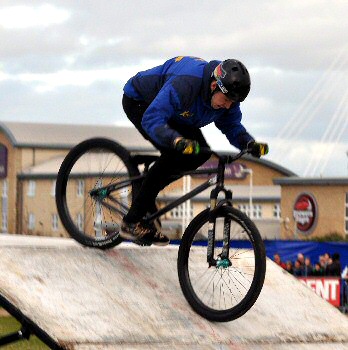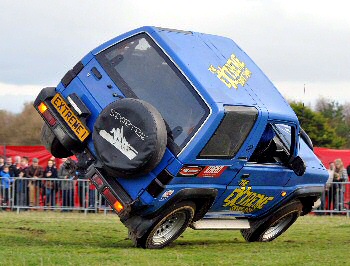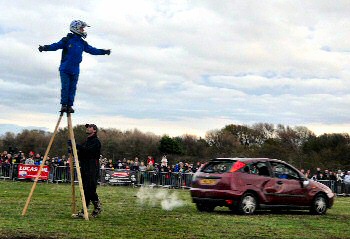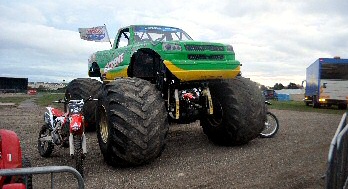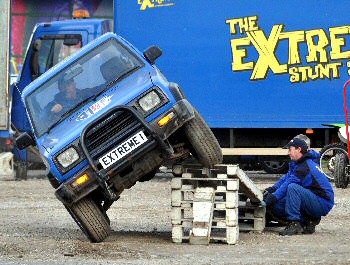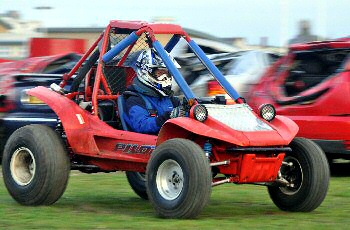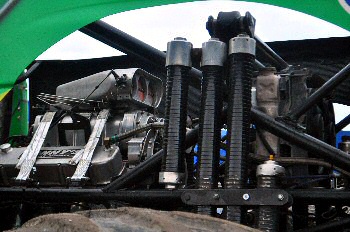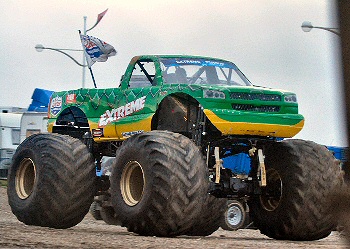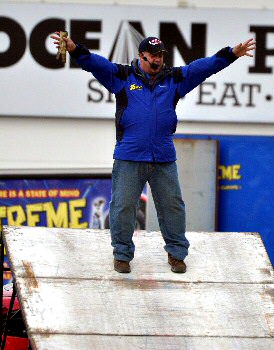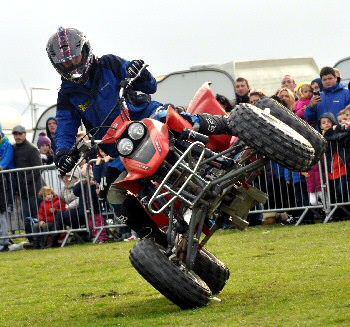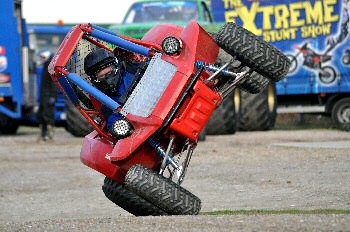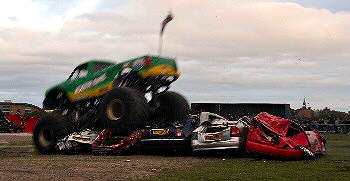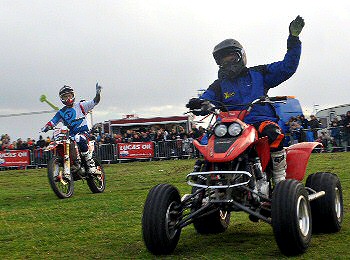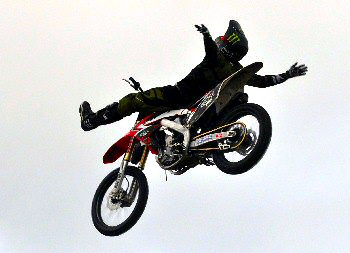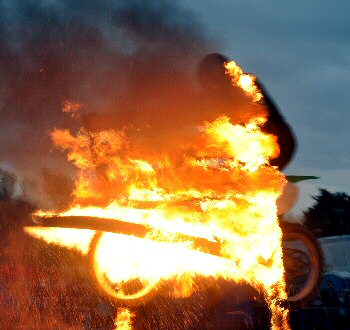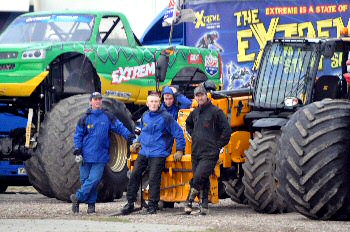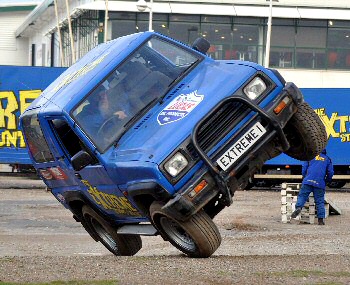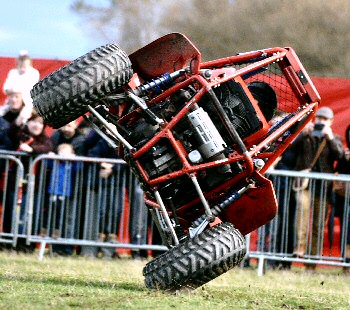 Page 1 of 4
We hope you liked the photos, but please, don't copy them. Please help us to keep our copyright intact and to keep this site online. Click on here now to find out how you can order prints!