"Saturday Night Fever" heads to Liverpool
Photographs Jo Forrest, report and video by Patrick Trollope.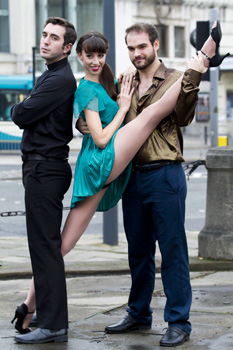 THE Liverpool Empire, on Lime Street, is 1 of the most famous theatres in the City and one of the most prestigious venues in the North West of England. Therefore it is fitting that it will play host to one of the most famous modern dance shows:- "Saturday Night Fever" This touring show will only be at the Empire for 5 nights, running from 2 December to 6 December 2014 and it is a must see for all Disco fans. It is a new production, based on the hit film, that starred John Travolta, and is set to bring the 1970's to the nation. If you like the music "You Should Be Dancing" in your seat at this iconic musical, should you attend... With hits like the 1976 song, by The Trammps, "Disco Inferno" and "Stayin' Alive", by the Bee Gees, this show's cast will be boogying away, hard and fast to the grove, with fantastic dance routines that have been choreographed by award winning Andrew Wright. If you do not know what the story is, well it has strong plot full of "Emotion", set in 1970's Brooklyn, "in the USA." It tells the story of Tony Manero, a teenager who is stuck in a dead end job, with only one ambition, that is to become the King of the disco floor. As the story unfolds, Tony meets Stephanie, who dreams of moving to "the big City" and they pair up for what will be a life changing dance competition. Will they win? Well you will just have to go to find out... After seeing this disco theatre delight, you will go away wanting to put on your "Boogie Shoes" again. Following on from the first two successful stops of the tour starting at home in the Theatre Royal Bath, then in Manchester Opera House, we caught up with some of the cast on 28 November 2014. After a quick photo shoot, we had the pleasure of interviewing the cast for you, to find out more about the show. To hear and see the interview, please see player below...
In the video is:- Sally Peerless, Matthew Quinn, Naomi Slights, Andrew Galloway, Danny Bayne.

For tickets to see "Saturday Night Fever" go to the Liverpool Empire website or call the booking office number on:- 0844 871 7660.

Extra show information:-

Produced by:- Theatre Royal Bath Productions (in association with Rober Stigwood Organisation).

Director:- Ryan McBride.

Choreographer:- Andrew Wright.

Lighting:- Ben Cracknell.

Other stops for the Tour:-

Eastbourne Congress - 8 December to 13 December 2014.

Theatre Royal Glasgow December 16 December to 3 January 2014.

Mayflower Southampton - 6 January to 10 January 2015.

Hall For Cornwall - 13 January to 17 January 2015.

Swan, High Wycombe - 20 January to 24 January 2015.

New Victoria, Woking - 27 January to 31 January 2015.

Festival Theatre, Malvern - 3 February to 7 February 2015.

Festival Theatre Edinburgh - 10 February to 14 February 2015.

Blackpool Grand Theatre - 16 February to 21 February 2015.

Milton Keynes Theatre - 24 February to 28 February 2015.

Theatre Royal, Brighton - 3 March to 7 March 2015.

Alhambra Theatre, Bradford - 10 March to 14 March 2015.

Birmingham Alexandra - 17 March to 21 March 2015.

Richmond Theatre - 24 March to 28 March 2015.

New Theatre, Cardiff - 31 March to 4 April 2015.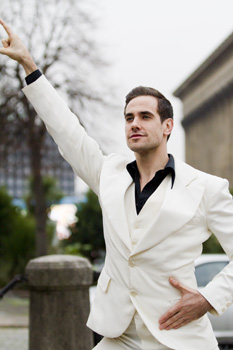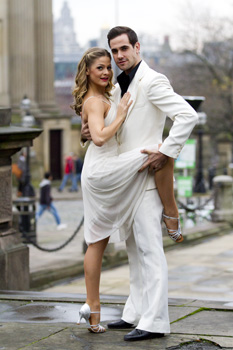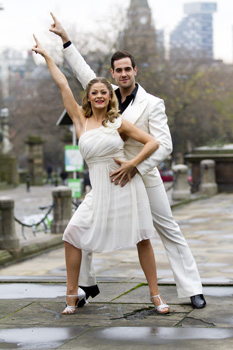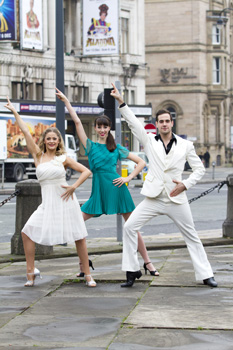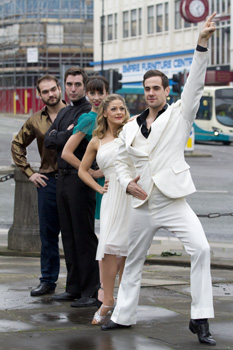 More dates to follow on the Tour's website. Also if you attended, please do let us know what you think of the show via emailing us to:- news24@southportreporter.com.