PC died following an assault in Liverpool City Centre
Photo supplied by Merseyside Police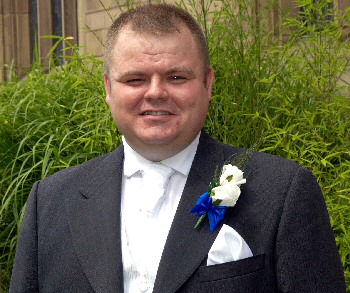 MERSEYSIDE Police have confirmed that they have arrested a man on suspicion of murdering an off-duty Police Constable in Liverpool. Merseyside Police said the suspect handed himself in.

This comes after an incident that took place at 3.15am, on Friday, 19 December 2014, when Merseyside Police responded to a call following reports of an assault on Colquitt Street, near to the Aloha club. The 3 victims were taken to hospital, where the 36 year old man died a short while later. It was later confirmed that the 36 year old was an off duty Police Officer, from Eaton Road Police Station. The other 2 were colleagues, who suffered facial injuries. At the time of release of this report is NOT known as to the cause of PC Doyle's death and a post-mortem is to be conducted to establish this. We have been told that the security team from the club gave "extensive" First Aid at the scene in an attempt to save PC Doyle's life. Also 1 of the off-duty Officers suffered a fractured cheekbone during the assault. Another suffered a less serious facial injury.

The media are also being told that it is possible that the "unprovoked" attack by a number of men in Colquitt Street, might have been due to the fact his killers had recognised him. He and his 2 colleagues were off-duty at the time and enjoying a night out. Merseyside Police Press Office saying:- "The fact that the officers themselves may or may not have been recognised, as being serving Police Officers, whilst being out in the City Centre is only 1 of a number of lines of enquiry."

At the press conference in Liverpool, the media have been briefed that understandably the family of PC Doyle are "extremely distressed" by this tragic lost of life. It as also reported to the press that he had been with his long term partner, Sarah for 16 years, and also leaves his brother, Greg and his Mum, Theresa "overwhelmed with shock" at the news of his death, as are his friends and colleagues. PC Doyle had been due to go on honeymoon with his wife Sarah, next month.

Chief Constable Sir Jon Murphy, said in a press briefing on Friday, 19 December 2014 that:- "This is a very sad day for Merseyside Police and I now have to brief you about the loss of one of my officers, Constable Neil Doyle. This briefing will be all that I have to say, the investigation is in its early stages and detectives are still trying to ascertain the full circumstances of events. Consequently, neither the Commissioner, who will speak for a moment, or myself will be answering questions. In the early hours of this morning Constable Neil Doyle, a married 36 year old Officer, with 10 years Police experience, lost his life. On behalf of everybody connected with Merseyside Police I extend our heartfelt and sincere condolences to his wife Sarah and the rest of his family."

He then added that:- "Constable Doyle was enjoying a Christmas night out with his work colleagues. Around 3.15am this morning, Neil left The Peacock bar along with two colleagues. As they walked along Colquitt Street in Liverpool City centre they were subjected to an apparently unprovoked and vicious attack by a group of males. Following intensive emergency treatment at the scene, Constable Doyle was taken to The Royal Liverpool Hospital were he sadly died a short while later. His 2 colleagues suffered serious facial injuries. They have been treated for their injuries and have now been discharged from hospital. I would like to appeal directly to anybody who may have witnessed the incident or indeed anyone who may know anything at all that may be connected the attack. In particular we would like to speak to anybody who was in the Colquitt Street area in the early hours who may have seen something of value to the investigation. Anybody who does have information should call the investigation team on Freephone:- 0800 230 0600 or alternatively, the Crimestoppers anonymous number on:- 0800 555 111. Finally, I would like to place on record my gratitude to the paramedics along with the members of the public who tried in vain to save Neil's life and who provided aid to the 2 injured officers."

Aloha manager, Ryan McMahon has told the press that:- "There was a bit of an altercation with 2 groups, as 3 lads were walking down Colquitt Street together. It wasn't even an argument really, with no shouting or swearing. They then squared up to each other and a couple of punches were thrown. Our doormen, although the group weren't in the venue, did go out and assist in performing CPR until the Police arrived. They did what they could. I've not managed to speak to them yet, but I believe they have been helping the Police. It's terrible, just unbelievable. I feel very sorry for his family!"

We have also been told that PC Neil Doyle was a well liked, hard working bobby who did his best to support the community.
Merseyside Police Federation's Chairman Peter Singleton said:- "Sometimes it seems hollow and false to say these words but he really was a good, skilled, dependable cop, who would always do his best for the public."

Merseyside Police Commissioner, Jane Kennedy has also issued a tribute saying:- "I am deeply shocked and saddened by this news. My heart goes out to the family of Neil Doyle. I am sure I speak for people across Merseyside when I send his loved ones, friends and colleagues our thoughts and most heartfelt sympathy."

We want to stress that the murder investigation is still in its very early stages and following the death of Constable 6944 Neil Doyle and flags outside public buildings on Merseyside are now flying at half-mast, as a form of tribute to PC Doyle.

Officers are trying to establish what happened and are asking the public for help. If you have any information please contact them on:- 0800 230 0600 or Crimestoppers, anonymously, on:- 0800 555 111.

Merseyside Police have also added that:- "We would like to say 'thank you' to the public for all your messages of condolence for PC Neil Doyle. We'll ensure they are passed onto his family and to his colleagues over the next few days and weeks."

KEEP up-2-d

ate




with our free daily news emails.



Are you subscribed? Si

g

n

u

p

today

to

our daily email news service via... Formb

y

-

Re

p

orter

.com



If you subscribed you can keep in up-to-date with what's going on in and around Merseyside. It is free and we do not send out massive amounts of emails. Your email is kept under the UK's Data Protection Act, so you can be sure that you will not have problems.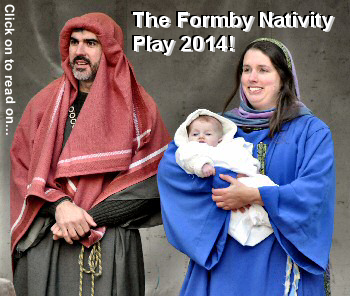 --- MORE NEWS REPORTS BELOW ---

Liverpool Carols by Candlelight concert raises £12,000 for NSPCC
Click on here to read

more about the concert!

Her Royal Highness The Princess Royal opened Merseyside's new joint Police and Fire Command and Control Centre (JCC)
Police Officers in Seaforth donned overalls and pickup brushes
Karen Potter Craven Minor JFL
City to pay tribute to Pakistan school victims
Schools in the North West to benefit from £34 million under new fairer funding rules
Charity boost for Woolton groups
Gig Review:- 'Peter Gabriel at Liverpool Arena!'
Telephone befriending service helps elderly in Merseyside tackle loneliness at Christmas
67 primary schools in the North West win in the 2015 Pupil Premium Awards
Mobile coverage deal is just not good enough, says CLA
Mersyrail theatre goers to cross the Mersey for just 2p
Fatal Collision Fail To Stop Man Now Due In Court In New Year
Busy Christmas sales for Church Square Shopping Centre
Primary school places set to be increased in Liverpool
Southport care home resident wins national Christmas card competition
What a surprise...! European Court Of Justice rules are again contradicting UK's laws!
Warhol Winter Workshops at Tate Liverpool
Mayor's warning over local government settlement
The Formby Nativity Play 2014
New Security Manager is on the beat at a Birkenhead Shopping Centre
Tomorrow's retirees set to live on the poverty line
Use A&E wisely after 'unprecedented' demand, says senior nurse
£20,000 donated to the Clatterbridge Cancer Charity
Bank worker Elaine leads fundraising drive for people with dementia
It was Santa and carols in Liverpool City Centre on Thursday
Click on here to see

more about the restaurant!

The Southport and Mersey Reporter Santa Cam will be online again for Christmas 2014!

OUR Santa Cam will be online as normal over Christmas Eve and Christmas Day. The camera will start operating on Christmas Eve at around 10am and will be online for the duration. This year we have a few surprises in store for you all. To see the camera when it goes live, click on here. It will start broadcasting from 10am GMT on Christmas Eve. Also we are pleased to confirm that we are once again part of an international network of webcams, that are linked up via:- EmailSanta.com's website... They also have told us that they will have a new attraction on it called:- "The Santa Snooper!" on their website. The EmailSanta.com's website has been bringing Christmas memories since 1997, when Mr. Kerr's niece and nephews couldn't send their Wish Lists due to a Canada Post strike. It now has, each year, a staggering 1.6 million page views on past Christmas Eves and this year is expected to be even busier. Along with the US N.O.R.A.D's website, it is one of the biggest sites to offer Santa Claus tracking. So what is the "Santa Snooper?" Well you know that some cars and trucks now have cameras on them, well, Santa Claus thought he could do the same and is now letting tech-savvy children in on a secret this Christmas Eve, the he will be broadcasting via his all new webcam! Mounted on his sleigh, this "live" webcam is ready to capture his famous flight and the imaginations of children world wide. The Santa Snooper can be accessed at the emailSanta.com website, Santa Snooper's YouTube channel or by downloading the "Santa Webcam" app from the App Store. "We created the Santa Snooper for parents to help make their children's Christmas more memorable" said emailSanta.com's Alan Kerr. "I just hope there won't be too many children asleep in front of computers instead of in bed this Christmas." Parents with very young children can also use a secret link to create a special letter from St. Nick to be seen Christmas morning along with a photo of the jolly elf in their home. Our Editor, Patrick Trollope, who has run our Santa Cam for since 2004 said:- "We are please to once again be allowed to take part in this international coverage. EmailSanta has been a fantastic supporter over the years of our Santa Cam and we would like to strongly recommended the EmailSanta website to our readers as well. We wish you all a safe Christmas and if you are out having fun over the build up:- Stay safe and don't drink and drive!"

| | | |
| --- | --- | --- |
| | Click on to read on! | Click on to read on! |

...HAPPY BIRTHDAY...


Carol Quirke, happy Birthday to you from all your family, in Ireland, England & Germany!

Email us to put your or a friends birthday in one of our editions...


If you have someone you want to say happy birthday to, for free, then use the email address below to send us the names you want us say happy birthday to, and/or a photograph. Email us today!
B.O.A. 70th Anniversary DVD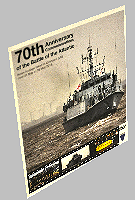 THE video footage we have taken at the 70th BOA events this year in Liverpool has now been fully edited is available to buy, on a DVD, from our Online Shop, on Mersey Reporter very soon. For each DVD sold, £3.00 will go to the Liverpool's Lord Mayor's Charity Appeal. (Registered Charity No. 229539) At this stage we can only do UK postage options, but if you are outside the UK, you can still order copies, but only via emailing our newsroom at:- news24@merseyreporter.com with your FULL address and we will get back to you with a postage cost and a payment link, should you wish to continue.
| | |
| --- | --- |
| | YOU CAN ORDER PHOTOS CLICK HERE TO FIND OUT HOW! |