New look for Holly Lodge Girls' College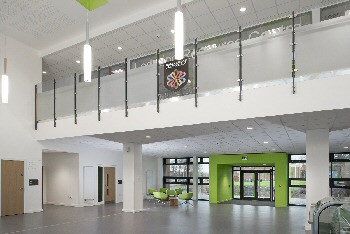 WORK is complete on the construction of the new £7 million Holly Lodge Girls' College in West Derby in Liverpool. The scheme has seen a new main teaching block built comprising new humanities classrooms, arts, music and drama spaces including an activity hall, and a 6th Form centre with a central atrium and café area.

It forms part of the Liverpool Schools Investment Programme, devised as a rescue package following the scrapping of Wave Six of Liverpool's Building Schools for the Future (BSF) project, and one of the Mayor of Liverpool's key pledges.

The funding, a combination of City Council and Government money, was negotiated as part of Liverpool's City Deal, and is seeing at least 12 schools receive investment; with work on 10 already underway or complete.

The aim at Holly Lodge has been to reduce the number of school buildings, some of which were over 100 years old and unsuited to delivering a modern curriculum.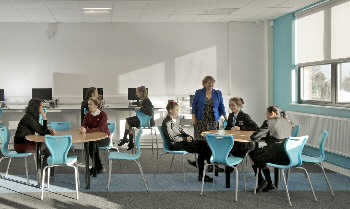 Mayor of Liverpool Joe Anderson said:- "This is great news for current and future pupils at Holly Lodge and will help transform their education. This investment in Holly Lodge Girls' College is much needed to make sure pupils get the most out of their learning, as the old school had simple become unmanageable in terms of the number, quality and location of the buildings."

The scheme includes a small extension to the existing sports hall with new administrative offices, and a new look reception located along Mill Lane.

There is also a new ½ sized floodlit artificial grass pitch which will be made available to the local community.

Headteacher Julia Tinsley said:- "Our pupils and staff absolutely love our new buildings and we simply can't wait to start teaching in them. We have been really anxious to make sure that the new buildings enhance the beautiful campus on which the school is built, and maintain the unique character of Holly Lodge. As well as getting much needed new accommodation and ICT facilities, it will also be a much more environmentally friendly school and will cost us less to heat, maintain and repair."

The new building is arranged in proximity to the 5 buildings which are being retained, greatly reducing lost teaching time as a result of pupils having to walk long distances between lessons.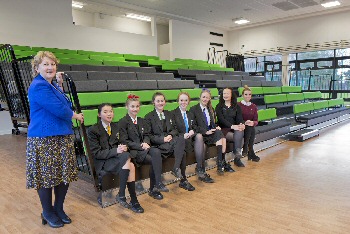 Around a ⅓ of the existing site at the front nearest Queens Drive will be sold when the work is complete, to help contribute towards the costs of the Schools Investment Programme.

The work has been carried out by Kier Construction, with 85% of it subcontracted to firms in Liverpool and a further nine percent to those in the City region.

More than 100 apprenticeships have also been created through the schools investment programme. John O'Callaghan – MD of Speke based Kier Construction - said:- "Teamwork and collaboration were key to successfully delivering Holly Lodge Girls College on time and on budget, and we are very much looking forward to working on future projects with the School Investment team in 2015 and beyond''
Pupils will move into the buildings in January, ahead of an official opening in March 2015.

A brand new radio station is just Magic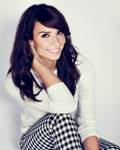 WITH shows presented by Christine Bleakley, Denise Van Outen, John Barrowman, Claire Sweeney, Rick Astley, Kim Wilde and more Magic is a brand new radio station for Southport and the nation with a 'good-mood' music playlist from Queen to Adele, Michael Bublé to Marvin Gaye, Take That to ABBA and George Michael to Bruno Mars.

The music is designed to relax and help brighten your day, combined with award winning presenters and special programmes that feature the best of the 80's and Soul and Motown. As your day winds down the 'Mellow Magic' playlist helps to soothe you every evening.

Actor, singer, dancer, TV personality and West End star, Denise Van Outen brings her warm style to your speakers, waxing lyrical and connecting with her audience through the music she plays. From new British talent George Ezra to classics from Lionel Richie, Denise's show brings her infectious fun filled personality to her Saturday afternoon show from 1pm.

Saturday presenter Denise Van Outen said "We are starting the Magic New Year with a bang! We really hope you can join us with some good mood music and we promise to keep you smiling all week."

Legendary 80's pop stars turned presenters Kim Wilde ('Kids in America', 'Chequered Love') leads her request show and Rick Astley ('Never Gonna Give You Up') gives his unique take on your favourite Magic music and movies. Both hit the airwaves on Sunday with Kim from 10am and Rick from 1pm to 3pm.

Christine Bleakley, the much loved television host and personality, will make her radio debut with a 1 hour programme dedicated to a special celebrity guest each week. She will host up front, intimate, 1 on 1 chats, interspersed with select pieces of music chosen to illustrate their life and career. Phillip Schofield joins as the 1st guest from 11 January 2015 and you can listen in to a new guest every Sunday afternoon from 3pm to 4pm until March 2015.

John Barrowman, star of Doctor Who, Torchwood, Arrow, musical theatre and the top 40, will also kick off his new programme on 11 January 2015 and will be heard every Sunday from 6pm. John's unique style, humour and energy will propel entertainment driven features to delight, engage and make you smile.

The multi-talented Claire Sweeney will bring her love of musical theatre to the airwaves with a special musicals show. Amidst an illustrious career on stage and TV, Sweeney most notably starred as 'Roxie Hart' in the musical Chicago. She will review, interview stars and cast members and recommend the very best performances in the West End as well as playing a mix of Magic tracks and musical hits on Sunday afternoon from 3pm to 4pm in March and April 2015.
Hear your favourite 80's tracks with Magic 80's on Friday nights with Gary Vincent who'll be accompanied by super-star guests from the 80's before heading behind the scenes with Jo Parkerson every Saturday at 3pm on The Green Room, which showcases the very best celebrity interviews and news. Angie Greaves takes you to Magic's Soul Town from 6pm, bringing the very best of Motown and Soul with regular interviews and special guests.

Throughout the week, Magic's signature 'good-mood' playlist begins its flow on Early Breakfast with Martin Collins, to interim Breakfast Show presenter Nick Snaith at Magic in the Morning, then Mid-mornings with Gary Vincent, Afternoons with Angie Greaves and the the infamous Mellow Magic with Danny Pietroni.

Richard Allinson has joined the Magic line up from BBC Radio 2, presenting Magic Drivetime Monday to Friday and you can also look forward to hearing Richard on other programmes throughout 2015.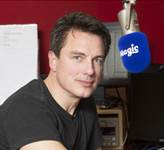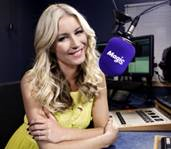 Magic will launch in Southport on DAB from the 5th of January. In order to receive the station's digital frequency, make sure you re-scan your DAB radio to get the most up to date stations. For more information on how to do this, head to:- GetDigitalRadio.com/retune. Check out:- Magic.Co.UK for more information, full presenter and show line up.