Over 65s call for clearer law on pavement parking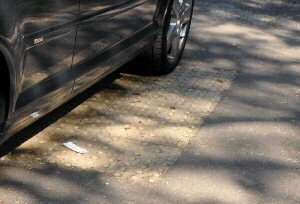 PAVEMENT parking is a danger for older people and legislation should be clearer, says the results of a YouGov poll commissioned by Living Streets out on 9 January 2015. Over half of UK adults aged 65 and over (51%) have no idea whether or not parking on the pavement is illegal in their local area. As MP Martin Horwood's 'pavement parking bill' receives its second reading in the House of Commons today, legislation needs to be standardised across the country says the pedestrian campaign charity. While pavement parking is against the law in London and some parts of the UK, the law is unclear elsewhere. Living Streets' Chief Executive, Joe Irvin, said:- "Pavements are not car parks. Pavement parking is a nuisance for everyone, but if you're older, have mobility problems or impaired sight, it can force you into the road and into danger. It's not just the public who are confused; often local authorities and Police forces are unclear over who is responsible, which means the issue fails to be addressed. Martin Horwood's bill is a perfect opportunity to enact clear legislation which would make walking safer and easier for everybody."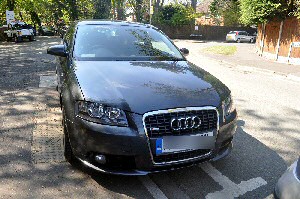 Cheltenham MP Martin Horwood, said:- "This is not just an issue in my constituency, but across the country. Cars parked on the pavement are particularly hazardous for blind and partially-sighted people, older people or if you're pushing a buggy or a wheelchair. This bill is well supported and a small step towards improving the quality of life for a lot of people." Please email us and let us know your views on this hot topic by emailing us to:- news24@southportreporter.com.
The Liverpool Empire is to welcome back the 'Fabulous' Johnny Cash Roadshow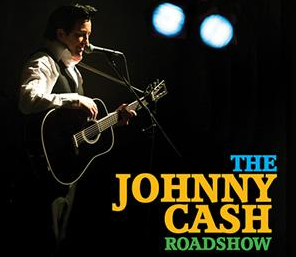 THE Liverpool Empire welcomes back the 'Fabulous' Johnny Cash Roadshow on Saturday, 7 February 2015, at 7.30pm. The only show to be endorsed by the Cash family! The band features award winning Clive John as Johnny Cash, Jill Schoonjans as June Carter, Nick Davis; Electric guitar and Vocals, Martin Bentley; Double Bass and Vocals and Darren Bazzoni Drums and Vocals. This year also see's the biggest production of this show ever with the 'Carter Sisters' and the 'JC Horns'. This is simply the finest tribute in the world to the legend that is Johnny Cash.

The Johnny Cash Roadshow will perform material from throughout Cash's career including:- 'Walk the Line' and 'Folsom Prison Blues', recorded with Sun Records in the 1950's to 'Hurt', Johnny Cash's last release in 2002, recorded by Rick Rubin for his American Recordings label. There are many stops in between bringing the audience all the favourites:- 'Man in Black', 'Boy named Sue', 'The Ring of Fire'. The show also brings a focus on the duets Johnny and June sang, including:- 'Jackson'.

From start to finish the band take the audience through the Johnny Cash live show experience. The chemistry of Johnny and June is also brought to the stage and with the accompanying video projection, which brings evocative images to each song, all help to complete the story of the life of a 'legend'. The performance is energetic and entertaining for all to enjoy.

Aside from all this, Clive John is also a songwriter and his solo album 'The Spirit' was nominated for Best British Country Music Album of the year 2011, with title song voted best song of the year!

For more information about the Johnny Cash Roadshow go to:- johnnycashroadshow.com

Tickets will cost from £22.90 to £21.90, ATG Card Members gives you £3 off! To book, call the Liverpool Empire Box Office on:- 0844 871 3017 or go to:- atgtickets.com/liverpool.
(Fees apply to telephone and online bookings, avoid fees and book in person at the box office)
Volunteering kicks off patient experience event
A NHS trust's award winning volunteer schemes will be one of the topics being discussed at an event aimed at improving the experience of patients. Southport and Ormskirk Hospital NHS Trust's Come Dine with Me project was voted overall winner in the 2014 Health Quality Improvement Partnership Awards. Come Dine with Me trains volunteers to sit with patients at mealtimes and give help to those who need it. The agenda also includes a short presentation from the urology team and how the Trust is investing in technology to improve patient care. Patients and their families are welcome to attend the 2 hour event which will be held at the Clinical Education Centre, Southport and Formby District General Hospital from 12.30pm, on Friday, 16 January 2014. Light refreshments will be provided. The book a place please contact Janette Mills, head of audit and effectiveness, at:- janette.mills1@nhs.net

Brazilica Festival returns for July, 2015!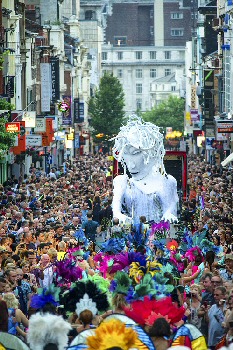 THE organisers Liverpool Carnival Company is delighted to announce that the annual Brazilica Festival will once again cover the City, in full colour, for the 8th consecutive year. This event is increasingly popular and is set to grow in 2015. So make a not as the dates for 2015 are confirmed as Friday, 17 July 2015 to Sunday, 19 July 2015.

Last year's festival included a packed programme of events leading up to the main Carnival Day on the Saturday; and this year promises to be just as colourful with an abundance of sights, sounds and tastes of Brazil.

Organisers are keen not to give away too many surprises so soon, but have revealed that the 2015 festival will include a 2 week film festival and fringe events packed with great music and exciting activities in venues across the City.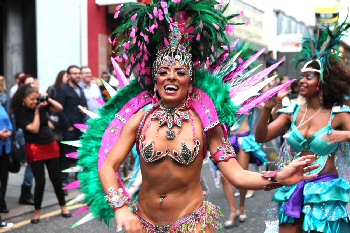 This year also marks the 20th Birthday of the now world famous Liverpool Samba School, so you can be sure that the group will also feature prominently in this year's proceedings.

The spectacular Carnival Parade which features Samba bands from across the UK and overseas will also remain as the main festival highlight.

Maeve Morris of Liverpool Carnival Company said:- "Last year's event proved a massive success so we are working tirelessly to improve and build on the successful event which people have grown to love over the last 7 years. The costumes, music and overall atmosphere are key factors for the essence of the event; all of which we can guarantee festivalgoers in 2015 with a more compact 3 day event."

Further announcements will be made when entertainment and activities are confirmed.

To get involved in Brazilica Festival 2015 as a media partner, sponsor, volunteer or sales concession please visit the website or follow it via Facebook and on Twitter - @BrazilicaFest.
Denis Betts has signed 1 year contract extension and will coach the Vikings through to the end of 2017
ON 9 January 2015, Widnes Vikings announced that they are:- "pleased to announce that Head Coach Denis Betts has signed a 1 year extension to his current contract. The new deal will take Betts' contract through to the end of the 2017 and the next exciting chapter in the Vikings' evolution."

Denis spoke to Widnes Vikings on agreeing his new deal. "This is a real honour for me. I am committed to the Club and my belief is that we are growing something that's really special here. Having the ability to continue the work we've been doing for a further three years, an extra year on top of the contract I already had, is fantastic. I think you can see the hard work that has gone into the Club over the last three years since we came back into Super League. We're now heading into a new phase and having the ability to work with James (Rule) on this next phase of this Club's development is a real privilege. Although we've done a great deal of work I feel that we've got so much more to do. We have sown the seeds to make things work really well. We've got a really good foundation and we've got lots of good people here. I've been given the opportunity now to continue working with this Club for the next 3 years and I will work really hard on making this Club a great Club again at the top half of the table. To have the chance to work with these players and to be involved in this great Club with these great supporters over the next three years is an honour. It's a huge privilege for me to be able to coach this side. 1 of the big things about Widnes Vikings is that this Club is about evolution not revolution. We don't change our team a lot and we haven't really made mass changes over these three years. We've looked at developing everyone that's been in place. As a coaching team and as a Club we want to make people better. We have a fantastic academy structure and we can see that there are players there that are looking to come through to the 1st team. We are looking to work well with them to develop talent and secure a bright future for the Club."

James Rule commented on Betts' contract extension:- "The 2014 season was the most successful in the Club's Super League history and Denis was the driving force behind this success. His work ethic, philisophies and leadership have shaped an exceptional performance department across playing personal, coaching and medical staff. As we seek to make continuous improvements to all aspects of our operation it is essential that we have stability and continuity in our leadership roles. As a board of directors we are delighted to reward Denis with his contract extension and are hugely excited to work with him as we continue to grow, evolve and improve in all aspects of our operation."