'Anything Goes' @ Liverpool Empire Theatre in March 2015!
STAGE Entertainment, in association with Sheffield Theatres, are delighted to announce the UK and Ireland tour of Cole Porter's classic musical comedy:- 'Anything Goes' . Following its run at the Crucible theatre in Sheffield, on 28 November 2014 to 17 January 2015, the tour will open at the New Wimbledon Theatre, on Thursday, 29 January 2015, and the show will then play the Liverpool Empire from 16 March to 21 March 2015. Casting will be announced shortly. Directed by Daniel Evans and choreographed by Alistair David, this brand new production of Cole Porter's classic, multi award winning musical comedy:- 'Anything Goes' transports you to the magical age of tap dancing and high society. Rebecca Quigley, CEO of Stage Entertainment UK said:- "I'm very excited to be working with Daniel and Alistair, whose work I have loved over the last ten years. They're the perfect creative team to stage this hugely entertaining musical comedy." Daniel Evans, Sheffield Theatres' Artistic Director, added:- "It's 80 years since Cole Porter's exhilarating score arrived on Broadway and I'm truly delighted that this collaboration between Sheffield Theatres and Stage Entertainment will see our production perform right across the UK and Ireland." When Billy Crocker discovers that his heart's desire, debutante heiress Hope Harcourt is engaged to an English aristocrat, he stows away aboard the S.S. American to win her back. Aided by a string of eccentric passengers on board the luxurious transatlantic liner, can this web of love be untangled before they reach Southampton? Featuring the rich sounds of a live orchestra and a sensational cast of 26, Cole Porter's uplifting masterpiece of song and dance features the magnificent songs:- 'I Get A Kick Out of You', 'You're the Top', 'It's De-Lovely' and 'Anything Goes'. Hop aboard for sassy heroines, mischievous mob bosses, comedy capers and tap dancing sailors in this hilarious tale of romance and hi-jinks on the high seas. 'Anything Goes' has Music and Lyrics by Cole Porter. The Original Book is by P.G. Wodehouse, Guy Bolton, Howard Lindsay and Russel Crouse. New Book by Timothy Crouse and John Weidman. Originally produced by Lincoln Centre Theatre, New York City. Tickets for the Liverpool show over Monday, 16 March to Saturday, 21 March 2014 are £39.50, £34.50, £28.50, £21.50, £10. Premium Seats available £45.50. Shows from Monday to Saturday will have evenings performances starting at 7.30pm, also from Wednesday to Saturday, matinees will take place from 2.30pm. ATG Theatre Card Members get hHalf price on opening night for 'Premium' and 'bands A-C'. Thereafter £5 off Wednesday and Thursday performances, 'Premium' and 'bands A-C'. To book tickets go to:- atgtickets.com/liverpool or call:- 0844 871 3017, but please not that Fees apply to telephone and online bookings, so to avoid fees and book in person at the box office!
Commissioner helps keep Preston's street safe
PRESTON'S vital Street Pastors have been handed a boost after the County's Police and Crime Commissioner agreed £6,000 of funding to support their work. Clive Grunshaw has pledged to continue providing the cash to the volunteer organisation, whose patrols work to support the homeless and street sex workers, care for night time revellers and prevent violent incidents getting out of hand. Between January and October last year, Preston's 61 Street Pastors voluntarily provided 1,566 hours of street work, assisted 3,166 people and intervened on 31 occasions in incidents which could otherwise have become more serious. And the Commissioner has stressed how much he values that volunteer input to help keep residents safe on Preston's streets at night. Mr Grunshaw said:- "I have seen 1st hand the vital work done by Street Pastor volunteers county wide, and I am delighted to be able to continue supporting the organisation's in Preston work this year. I am a firm believer in the benefits of volunteering, and the positive impact it can have on everyone involved. The Street Pastors help reduce demand on the emergency services by dealing with incidents before they escalate and require Police or paramedics, help keep people safe; whatever their circumstances; and also provides a rewarding opportunity for people who want to volunteer. I would like to thank everyone involved in the Street Pastors for their continued hard work." The Street Pastors each patrol once a month in teams of between 4 and 7, and Dave Brown, co-ordinator for Preston and South Ribble Street Pastors, said:- "We are extremely grateful to the Commissioner for his support for Street Pastors; this will enable us to continue with the valuable work our team of 61 volunteers do each week on the streets of our City. Homeless people feel valued and cared for as we provide a hot drink or snack, listen and talk, signpost to support and encourage alternative lifestyles. Young people will move away from anti social behaviour because we listen to concerns and signpost to activities that better channel energies. Street sex workers are encouraged to be safe and given panic alarms, hot drinks and signposted to support, and young people enjoying the night time economy feel safe as they are cared for and given practical help." The money has been allocated from the Commissioner's Community Safety Funding, and will be used to train equip new volunteers as well as to deliver updated training and supplies to existing Street Pastors.

Missing - Adam Whitehurst from Southport, Merseyside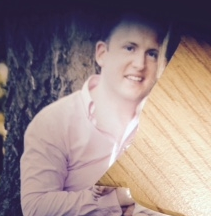 MERSEYSIDE Police are appealing for the public's help in tracing a man who has been missing from the Churchtown area of Southport. Adam Whitehurst was last seen by his wife at around 10 am on New Year's Eve, on Wednesday, 31 December 2014. The 34 year old is described as white, about 6ft 1 inch tall and has short straight brown hair, a slight stubble and blue eyes. He was last seen wearing a dark grey thick North Face jacket with a hood, dark grey/blue tracksuit bottoms and brown loafer shoes. He was riding a red mountain bike. Adam is known to frequent the Southport, Cheshire and Manchester area. Police are becoming increasingly concerned about his whereabouts and would urge anyone who knows where Adam is, or has seen a man resembling him, to contact Merseyside Police on:- 0151 934 4556, the Police non-emergency number on:- 101 or the Missing People Charity on:- 116 000.
Private commercial fuels growth in North West despite rise in skills shortages
CONSTRUCTION workloads dipped in the North West in the final quarter of 2014, but the private commercial sector saw the strongest growth, despite the shortage of bricklayers reaching a record high according to RICS.
42% more chartered surveyors in the North West reported that workloads in the construction sector had grown in Q4 2014, and 58% more respondents said that the private commercial sector was fuelling the greatest growth, followed by the private housing sector (43%). Around 60% of respondents reported that material shortages, skill shortages and financial constraints were impeding further sector growth, whilst 52% more chartered surveyors in the North West also reported a shortage of 'other construction professionals' (non quantity surveyors or blue collar workers); the 2nd consecutive quarterly rise. Despite these factors and anecdotal evidence that the upcoming election in May is creating industry uncertainty, confidence in the North West remains firm with 72% more respondents expecting workloads to increase and 51% anticipating profit over the next 12 months to increase. Chartered surveyors in the region anticipate growth in workloads of 3.4% in 2015, with jobs in the sector expected to rise by a further 3%. Elsewhere, the infrastructure sector continued to see what has been a much steadier pace of growth over the last 12 months and in Q4 2014, just 19% more respondents reported a rise in workload activity in the North West.
Fred Slater of Arcus Consulting (based in Manchester and Liverpool) said:- "New projects and opportunities are on the increase, but the fee levels that consultants; and perhaps contractors; are winning work at, is still very competitive and we continue to find new work difficult to come by, especially when in competition. The main challenge is certainly skills availability, now that numerous people have left the industry, given the depth of the recent recession. The result is, individuals requesting very high rates of pay which cannot necessarily be accommodated within the winning fee bid or from a contractor's perspective, the tender sum."

RICS Director of the Built Environment, Alan Muse, said:- "Labour shortages have become increasingly onerous in every area of the sector since the industry began to recover in mid 2013, with bricklayers and quantity surveyors in particularly short supply. Now that workloads are rising and optimism is growing, the practical challenges are in providing the skilled labour the industry needs and in alleviating the financial constraints, which saw 9 months of decreased lending in 2014. The political challenges in the run-up to the election are around shoring up industry confidence to ensure the framework for effective planning and delivery of projects are in place to create long-term growth that is spread across the UK. This will also enable the investment that the industry needs to raise productivity and encourage new training initiatives."