Soul Legends head to Liverpool with Special guests Gwen Dickey - the voice of Rose Royce Ė and Jaki Graham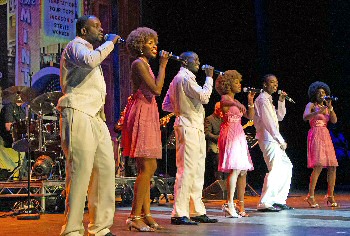 ON Saturday, 17 January 2015, from 7.30pm, the voice of legendary 1970's soul group Rose Royce, Gwen Dickey, plus Eighties soul sensation Jaki Graham are coming to the Liverpool Empire, with special guests, in the hit stage show 'Soul Legends...' Gwenís sensual vocals are a signature of the 70's, featuring on Rose Royce number one hits:- 'Car Wash', 'Wishing on a Star' and 'Love Donít Live Here Anymore'. And during the 80's, Jaki was a fellow chart-topper with classic soul hits:- 'Could it be Iím Falling in Love', 'Set Me Free, Round and Around', 'Ainít Nobody', 'Mated, Step Right Up' and 'Breaking Away'. From the producers of the Magic of Motown, all new Stateside spectacular Soul Legends is billed as:- "the feel good show of the year."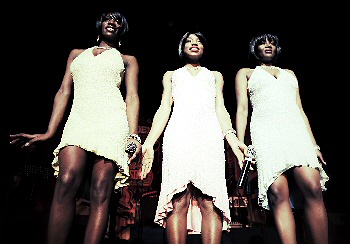 Boasting that it "features more soul classics than any other production" songs from Aretha Franklin, James Brown, Tina Turner, Wilson Pickett, Sam and Dave, Michael Jackson, Barry White, George Benson, Lionel Richie, Sam and Dave, Eddie Floyd, Chaka Khan, Edwin Starr, Earth Wind and Fire, The Emotions, Kool and the Gang, The Pointer Sisters and many more are among the 32 song score. Show producer Michael Taylor says:- "Itís all aboard the sensational soul train show of the year. We embark from soulís heady Sixties origins. . . steaming, non-stop, through to the present day. . .via everyoneís favourite Seventies and Eighties dance classics." Michael says that only a production featuring an all star cast, truly gifted musicians, elaborately authentic costumes and jaw-dropping choreography could do justice to the passion and fervour of everyoneís favourite soul classics.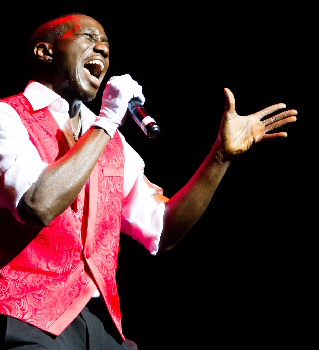 These include:- Respect, Soul Man, Ainít Nobody, Knock On Wood, Midnight Hour, Proud Mary, Youíre My First My Last My Everything, Best Of My Love, River Deep Mountain High, Ainít No Stopping Us Now, Beat It, Three Times a Lady, Get Down on It, I Feel Good. . . and many, many more. "Experience the feel good factor with Soul Legends.... The feel good show of the year is coming to town." says Mike. Tickets for this production cost £26.50 and can be obtained via the Liverpool Empire Box Office, on Lime Street, Liverpool, L1 1JE. You can also book via calling:- 0844 871 3017 or visiting:- easytheatres.com and atgtickets.com. Plus you can follow all the latest news about the show on Facebook and on Twitter!

Europe's most successful Elvis Presley tribute to perform in Liverpool!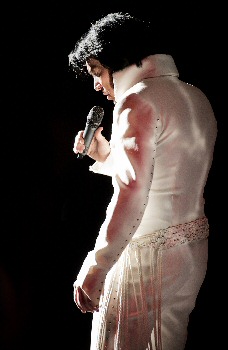 RETURNING by popular demand for an extra special performance, Europe's most successful Elvis Presley tribute artist:- 'Lee Memphis King', presents the ultimate tribute to:- 'The King'. The show celebrates the entire career of the musical legend. This spectacular show begins with an authentic recreation of the legendary '68 Comeback Special, featuring the famous 'sit down' section, progressing through to a rousing expo of Elvis's years performing in Vegas.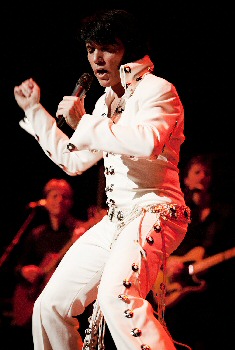 Lee brings the majesty of the voice and the electrifying power of Elvis's performance back to life. Accompanied throughout by his world class band and backing singers along with the brass monkeys, the Bridgewater String Quartet and large screen projection, this is the biggest Elvis show to tour UK theatres. Over the last 10 years as Lee has toured his 'One Night of Elvis' he has picked up many accolades including 'Best professional Elvis tribute in the world' and World's Greatest Elvis' finalist and has headlined and sold out some of the most prestigious venues across the UK and Europe. To any fan of Elvis this show is the only way to enjoy the music of the greatest, most celebrated artist the world has known.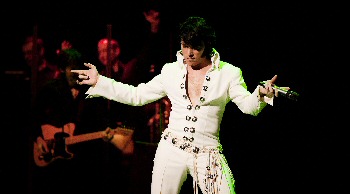 Prepare to be enthralled by this amazing musical journey and spend 1 night with Elvis.
The performance called:- 'One Night of Elvis' will take place at the Liverpool Empire Theatre, on Friday, 16 January 2015, from 7.30pm.
Tickets cost from £21 to £23. To book visit the Liverpool Empire Box Office, call:- 084471 3017* or buy online at:- atgtickets.com/liverpool*

* Fees apply to telephone and online bookings