Freeze announce 1st 10th Anniversary shows in Liverpool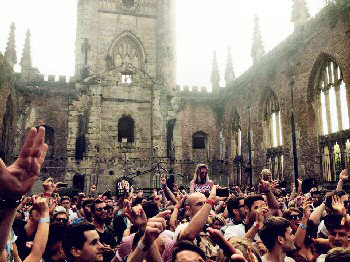 LIVERPOOL'S iconic club night, Freeze, will celebrate its 10th Anniversary throughout 2015, and has just announced its 1st run of shows taking place at one of the City's most spectacular venues, The Bombed Out Church.

Freeze has grown in tandem with the City's continued resurgence, charting their unique course across the vibrant electronic music spectrum. With its DNA all about seeking the region's most intimate, quirky and stunning venues - including everywhere from the Anglican Cathedral and St George's Hall to tunnels and warehouses - 2015 sees the party entering a truly exciting phase, approaching a forward thinking and taste making artist policy whilst still retaining the foundations upon which it is built. The 2nd ½ of the shows to be revealed soon will take Freeze further into a more underground edge.

Over the 1 May 2015 to 3 May 2015, May Bank Holiday, the seminal producer Bonobo opens up Freeze's 10th Anniversary season. His The North Borders album is a brilliantly melodic, downtempo and mesmerising piece of genre crossing work from the Ninja Tune stable. Bonobo's DJ set will showcase his vast range of influences and inspirations to incredible effect; perfectly suited to the Bombed Out Church's hallowed open air environment, he also brings his incredible live production which will further enhance this very special show. Bonobo is joined by Gilles Peterson, 1 of the UK's most dedicated DJs, broadcasters, producers, compilers, record label boss and an avid record collector. Joining the dots between soul, hip-hop, house, Afro, Latin, electronica, jazz and more in his search for the perfect beat; and with his own Worldwide Festival and awards show - Gilles' travels around continue to enrich and expand his vast record collection to create real musical journeys and makes a very welcome return to the City.

Then on Saturday, 23 May 2015, the seminal Young Turks label brings a sublime showcase Liverpool. The prolific and enigmatic producer and remixer Jamie XX headlines, ⅓ of the brilliant XX and 1 of the UK's most creative forces as a solo artist. With his immense body of work including everything from curating film soundtracks to creating ballet scores, to hosting shows on 6 Music, he remains a captivating DJ who brings a whole new dimension to Freeze. The sublime Spanish DJ John Talabot joining him, plus Italian synthesist Lorenzo Senni (live), Bristolian beats maker Kotown and a special guest to be announced. The following day on Sunday, 24 May 2015, stars delectable disco trio Crazy P playing live, with more special guests to be revealed across this double show Bank Holiday weekend.

The 4th party of the opening 10th Anniversary Series brings together 4 iconic names, on Saturday, 13 June 2015. Todd Terje, fresh from the success of last year's acclaimed:- 'It's Album Time', has specially curated this show. Given the rare times Todd performs live in the UK, this will be a brilliant party showcasing not only his live skills, but the people he has handpicking to join him:- Greg Wilson, Gerd Janson and Prins Thomas form a quartet of irrepressible talent across the house, disco and electronica spectrum for what is already shaping up to be one of the parties of the summer.
There is also a very special brand new collaboration to be revealed soon, further consolidating Freeze's standing as 1 of the UK's most enduring club nights. As a special one-off, on Saturday, 14 March 2015, Freeze return to where it began for them, at The Lemon Lounge, with special guests Danny Howells and Paolo Mojo. For tickets for any of the events go to:- Skiddle.com and more information about the events go to:- ClubFreeze.Co.UK.

The Prodigy unveil album opener - 'The Day Is My Enemy'
Prodigy photos by Paul Dugdale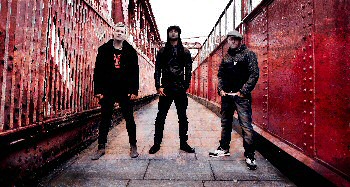 SINCE 1990, the electronic music group from Braintree, Essex, formed by Liam Howlett, The Prodigy have been making hits one after another... Now in 2015 they have just unveiled their 6th Studio Album's opening track:- 'The Day Is My Enemy'. The Prodigy have unveiled the new Prodigy album – . Zane Lowe exclusively aired the track on his BBC Radio 1 show on Monday, 26 January 2015.
The song follows the release of the official single 'Nasty'– both tracks are now available to download when you pre-order
the album via iTunes or the bands web store:-

iTunes:- po.st/DayIsMyEnemyiTunes

Prodigy webstore:- po.st/ProdigyStore

'The Day Is My Enemy' album is released on 30 March 2015, via:- 'Take Me To The Hospital / Cooking Vinyl' and is probably the most British sounding album you'll hear this year. Not British in the flag waving jingoistic sense, but in a way that understands that the nighttime spaces of urban Britain are a multi-hued cacophony of cultures. If Invaders Must Die was the sound of the rusted urban sprawl decaying like an open wound in the British countryside, then 'The Day is My Enemy' is about the angry humanity existing in the decay of the urban nightmare.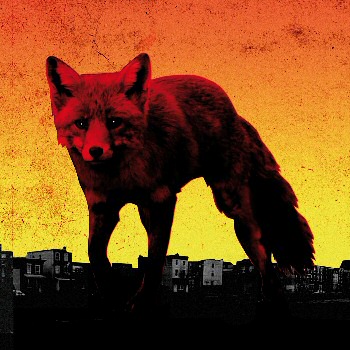 But then in May, they head out on a tour of the UK and will be at the following venues:-

4 May 2015 - Newcastle 02 Academy – SOLD OUT
5 May 2015 - Bridlington Spa
7 May 2015 - Birmingham 02 Academy – SOLD OUT
8 May 2015 - Cardiff Arena – SOLD OUT
9 May 2015 - Blackpool Empress Ballroom – SOLD OUT
11 May 2015 - Reading Rivermead – SOLD OUT
12 May 2015 - Brighton Centre
14 May 2015 - Bournemouth BIC
15 May 2015 - London Alexandra Palace (3am curfew) – SOLD OUT
16 May 2015 - London Alexandra Palace – SOLD OUT