Survey finds Cash flow tops worry list for business owners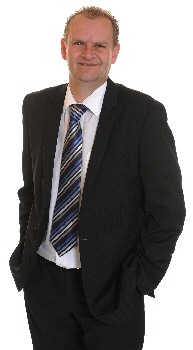 THE fear of running out of cash is the thing most likely to keep business owners awake at night, according to a survey by a Southport based business advisory firm. The online poll, conducted by Moore and Smalley, revealed that a ⅓, that is 32% of business owners, list cash flow problems as the biggest fear and the greatest threat to their business.

The thought of losing a major customer kept 1 in 4, that is 26% of entrepreneurs, tossing and turning at night, while having to sacrifice time spent with friends and family to focus on the success of the business was the ⅓ most pressing concern, with 22% of respondents noting this worry.

In a sign of the times, 1 in 10 business owners (11%) admitted that the thought of getting a flurry of bad online reviews or having customers turn on them on social media was their biggest worry.

James Treadwell, partner at Moore and Smalley, said:- "Cash, or the lack of it, is undeniably the biggest threat to any business. If a business doesn't have cash, it lacks the working capital to grow and ultimately this will threaten the business. It is little wonder that business owners list this as their primary concern, particularly in these austere times when it is hard to get paid on time. It once again demonstrates the need for businesses to keep a tight rein on expenditure, to understand and forecast their cash position, and to have good systems and procedures in place for getting cash into the business."

The survey also revealed that HR issues, such as staffing problems and the prospect of employment claims, were a fear for some business owners (4%). Those running businesses were also worried about other operational threats, such as IT failure (4%).

James added:- "The results of this survey show that business owners are aware of a number of threats to their business. To prevent these issues becoming major worries and hindering the growth of their business, they need to have a clear plan in place and to ensure they get good advice from trusted professional partners."
New mural to be unveiled on County Road
A stunning piece of artwork is set to be unveiled on a landmark building in Walton. The former Ethel Austin building on County Road, Walton, Liverpool, has been transformed into a spectacular mural by street artist:- 'Whoam Irony', in the 1st of a series of initiatives to improve the area.
The project is being run by the:- 'Mark It Street Art Festival' with support from the Mary Portas High Street Innovation Fund. Local Councillor Roy Gladden, who is chair of the local Mary Portas Innovation Fund, said:- "I know people are going to be absolutely blown away by the artwork that has been created on this building. This is a landmark site on County Road and the mural will grab the attention of people as well as transforming a building which has lain empty for a while. This is just the 1st stage in a series of exciting plans that we are working on to improve County Road. It is a very important shopping district in the City and we are committed to working with traders to make it better."
Pamela Sullivan from Liverpool Street Artist Festival, which was commissioned to produce the artwork, said:- "We are really excited about the unveiling of the artwork and hope that local people and those passing through the area will absolutely love it. For more information visit the festivals Facebook Page."

North West Employers' Upskill Struggle Could Be Eased By Online Education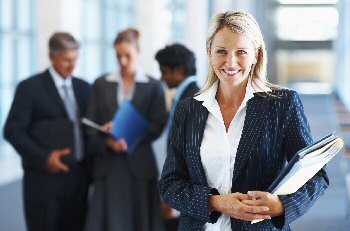 EMPLOYERS could face an Upskill struggle when recruiting for the roles available in a changing job market, set to grow by around 49% in the North West, according to CBI / predictions.

The National Careers Council says over ˝ of employers are not confident they will find sufficient recruits for jobs on offer. Growth is expected in sectors such as computer technology, tourism and healthcare, with decline anticipated in areas such as call centre, secretarial and banking employment.

Graduates will be in higher demand as the job market picks up, with 30% of employers expecting to take on more graduates in the next 12 months.

Online distance learning specialist, RDI, believes Upskilling is key for those in the North West seeking employment and higher job satisfaction. Over half of UK employers cite additional qualifications as a fast track route to either pay increase or promotion.

'Learning while earning' is an attractive option for those seeking qualifications, or new skills that will enable them to find employment in growing sectors of the job market experiencing worker shortages. There is no need for career breaks while studying, enrolment is possible throughout the year and tuition fee loans are available, despite fees being significantly lower for online distance learning courses.

In the North West, more than 1 in 7 people have 2 A Levels or the equivalent, but no degree. With degrees for undergraduates and MBAs, BTEC Level 7 Diplomas and Masters qualifications available through online distance learning, the chance to Upskill should not be overlooked.

But RDI fears that many mistakenly believe they won't qualify for enrolment on the right courses. Dr Philip Hallam, CEO of RDI, said:- "Upskilling is going to be massively important to developing job market and the flexibility that online learning presents makes it an attractive route. The problem is that many people in employment looking for a qualification led career boost think they aren't suitable or qualified to study for a degree or masters, when in fact they are. In most cases, courses do take into account relevant workplace experience and pair this with other qualifications to assess eligibility."

Although the CBI predicts job creation in all UK regions, the low level of skills is seen as the greatest workforce threat to UK competitiveness. So what are your views on this issue? Do you agree? Let us know by emailing us to:- news24@southportreporter.com.