SOUTHPORT Arts Center BAND NIGHT.
Photographs by Patrick Trollope.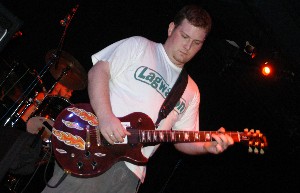 SOUTHPORT Arts center re-launched the Band Nights again last week on Thursday. The night was well attended with the studio theater paced out with happy rockers aged from 13 to 56 years of age. 3 bands played all of them brought with them a huge following. "Well done to the Arts Center staff and also to the bands. A fantastic night!" A group of rockers asked me to add to this report.
I will let the pictures tell the rest of the nights story.