Edge Hill University has a new look Student Services department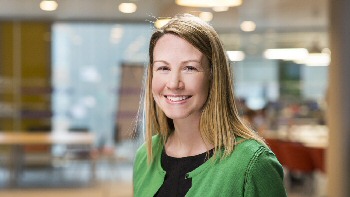 FAY Sherrington has joined the University as the new Director of Student Services and Iona Horsburgh has taken up the role of Deputy Director of Student Services. The pair plan to spend their 1st weeks in post learning how Edge Hill works, the composition of faculties, departments, student population and numbers and how to ensure students are at the heart of everything they do.

While they're fact finding, Fay and Iona already outlined some initial priorities. Fay said:- "We are looking at the major changes the Government are making to DSA (Disabled Students' Allowance) and how this will have a big effect on students and how we support them. We also have 144 new bedrooms being built on campus. The new rooms give even more students the opportunity to live on campus, and this will have a large positive effect on retention levels and student experience."

Fay joined the University from her post as Student Wellbeing Services Manager at Lancaster University. At Edge Hill, Fay has responsibility for the full remit within Student Services including direct management of counselling and support, health and wellbeing and the Chaplaincy and responsibility for the additional services which are now line managed by Iona.

She has extensive experience of Student Services provision, having previously held several roles at the University of Salford, including Head of Student Support and IAG (Information, Advice and Guidance) Manager. Fay is also an executive officer of AMOSSHE; The Student Services Organisation. 1 of 12 officers elected by the members she volunteers her time to ensure that AMOSSHE works in the best way to support the members, the sector and the student experience.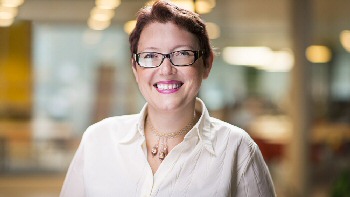 Iona was previously Executive Director of FACT (Foundation for Art and Creative Technology) in Liverpool where she also previously held the role of Operations and Finance Director.

She is a qualified solicitor with experience of charity law and advising not for profit organisations. She has also been a management consultant for a number of years and has significant experience of managing change and complex projects, as well as business process and systems development.

Iona is direct line manager for student financial support, accommodation services, inclusion services, information support and advice (ISA) and the front desk information services department. Iona added:- "The managers in the service are very experienced and work very hard to put students first and there is a real culture of customer service here. We will continue our focus on the user's perspective and with increased capaCity and a fresh pair of eyes we can ensure our students have the best experience possible at Edge Hill University."

Better journeys for passengers on TransPennine Express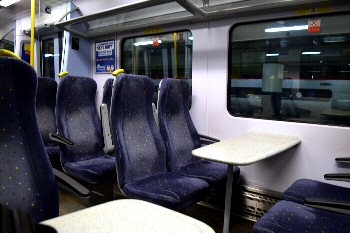 RAIL passengers in the north of England will soon benefit from more seats, better services and free Wi-Fi at stations as part of a new agreement between the government and First TransPennine Express.

The deal means that First TransPennine Express will continue to operate services across the north for another year until April 2016, paving the way for the start of a new franchise. The competition to appoint the next operators for both the TPE and Northern franchises, which will transform travel for passengers across the region, is currently underway.

Rail Minister Claire Perry said:- "We have ambitious plans for rail across the north of England, with more than £1 billion being invested in the region's railways. We have set out how we will transform rail services across the north over the next few years, but we are determined that passengers shouldn't have to wait to see much needed improvements. This agreement with First TransPennine Express will make a real difference to passengers, paving the way for the next franchise to further develop a railway the north of England is proud of."

Under the new directly awarded franchise, First TransPennine Express will:-

► Introduce free Wi-Fi at all major TransPennine stations.

► Implement 'smart' enabled ticket machines and gates at Huddersfield station, allowing the use of West Yorkshire's smart 'mcard'.

► Provide technical modifications to improve the reliability of existing trains.

► Continue to provide 700 additional seats between York and Liverpool every day implemented in December 2014, along with further increases in capaCity from May this year.

► Invest in new customer information facilities at key stations.

► Deliver a programme of customer service training for staff accredited by World Host.

The deal will ensure continuity of services before the new franchise starts in 2016. Earlier this year, the government agreed a plan with the operator to maintain services, increase capaCity and bring in additional trains following a decision by the rolling stock industry to move trains running on the TransPennine route to the Chiltern franchise.

Last month, the government set out the improvements it expects the next operator of the TransPennine Express franchise to deliver, through publication of the Invitations to Tender.

This includes providing extra capaCity through more carriages, increased frequencies or more services, additional Sunday services and introducing free Wi-Fi on all trains by 2020. TPE will work closely with Network Rail and other stakeholders in the region to ensure the government's plans for transformation of the railway in the north of England begin to take effect.
The 3 operators have been shortlisted to run the next franchise are:- First TransPennine Express Limited; Keolis Go-Ahead Limited; and Stagecoach TransPennine Express Trains Limited.