2015 General & Local Elections
Photograph below (Southport Count) by Martin Hovden.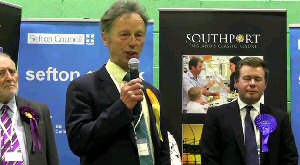 THIS year, the results of the 2015 General Election after the final count was declared has sent shock waves through most parties; seeing the Conservative gain against all the odds. Nationally, the Tories have a majority of 12 MPs after the results in all 650 seats were announced. The turnout for General Election overall are reported to have been slightly up on 2010. That was the same in Southport, with a turnout of 65.75%. But the biggest losers in the elections have been the Lib-Dems who have been obliterated nationally, leading to Nick Clegg quitting as its leader.

The Lid Dems, have fully imploded in most areas in the General Election (Parliamentary), but Southport's MP John Pugh was just 1 of only 2 Lid Dems to be voted in across the for the North West of England. John Pugh fought off several strong challenges from several candidates, with Conservative's Damien Moore getting a close 27.9% of the vote. The final votes for Southport were:-

► John Pugh (Liberal Democrat) - 13,652 (31%)
► Damien Moore (Conservative) - 12,313 (27.9%)
► Liz Savage (Labour) - 8,468 (19.2%)
► Terry Durrance (UKIP) - 7,427 (16.9%)
► Laurence Rankin (Green) - 1,230 (2.8%)
► Jacqueline Barlow (Southport Party) - 992 (2.3%)

Martin Hovden was at Dunes Leisure Centre for the Southport capturing the drama, excitement, sadness and relief as MP John Pugh was re-elected on Thursday, 7 May 2015. He told us:- "The big surprise was Labour came 3rd, with UKIP in 4th position. John Pugh had a 1,000 majority over the Tories, last time it was a 6,00 plus majority."

On Merseyside, as it has in other parts of the UK, UKIP has found itself getting respectable figures. Nationally they had a string of 2nd places wins. At one stage it was being reported that UKIP might be a threat to John Pugh, but just as its campaign, it turned in to nothing, but words, with them getting just 16.9% of the vote. Nationally UKIP, despite its achievements, only gained 1 seat in the UK, leading to Nigel Farage standing down as party leader.

But it was not just UKIP and Lib Dems to lose leaders; heads keep falling, as Labour leader with Ed Miliband also announced he is stepping down following his party's disappointing, General Election results
For Merseyside what does the national picture mean, with the Conservative holding a small majority?

As Lid Dems now have just 6 seats, will John Pugh have any say in the Government or will the party have to form new alliances to get the Lib Dem voice heard after their disintegration? If he and his party do, who will it be with? It was not all good news for Conservatives, as yet again Merseyside went against the national picture seeing Labour's Margaret Greenwood elected as the new MP for Wirral West, booting out Esther McVey, with just over 400 votes. As for Labour, it has done well on Merseyside, but gain, as they are not in power nationally, will the likes of the Fab 5, Maria Eagle (Garston-Halewood), Louise Ellman (Riverside), Steve Rotheram (Walton), Luciana Berger (Wavertree) and Stephen Twigg (West Derby) who succeeded in keeping the red flag flying over Liverpool, be able to hold ground and fight for Merseyside after their parties disappointing results. But as one of the biggest parties in the UK, they should hold their ground, but will undoubtedly have sway over the sole Yellow in the North of Merseyside. Mayor Anderson said:- "A Conservative majority government is the worst outcome for Liverpool in terms of our funding predicament." also adding:- "We will have no money in 2017 to pay for anything other than the statutory minimum at this rate. The scale of cuts Liverpool is dealing with is unprecedented and unsustainable."

Many parties must now ask why their political campaigns failed. They must rethink how they use the media and how to engage the public better. Also, with lack of information being passed out by the parties nationally, the media and other groups have focused on the likes of SNP and independents, so you have to ask, was the message most parties wanted to say to the electorate lost as a result?

The surprise result has also leads to questions over media coverage, and also how Prediction Polls work. The British Polling Council (BPC), which acts as the association for opinion pollsters, has now said it will look into "apparent bias" and make recommendations for future polls, after the real results came in. They said it looks like they clearly underestimated the Conservatives' lead over Labour throughout the build up.

How important do you think Twitter and other social media systems have been in the North West for influencing votes? Interestingly the last post on Southport Lib Dem Twitter account was on 19 April 2014.

As an experiment for the 1st time we tried to follow the results by Twitter, the conclusion we came to was 'Don't' as it is very misleading! Not following the TV coverage, we found that most online reporting was hard to follow as the results starred to flow in. We want to know how you followed the results as they came in and how accurate did they turn out to be?

Local Elections

Not to be overlooked the Local Council results have been announced. On Merseyside's despite the national trend, Labour solidified its grip on local Town Halls in:- Liverpool, Wirral, Sefton, Knowsley, Halton, St Helens, and Warrington.
Many parties must now ask why their political campaigns failed nationally. They must rethink how they use the media and how to engage the public better. To see the local results please click on here to get the full results for the Merseyside area.

It might be a triumphant night for some, but the question remains how will the next 5 years go for us and will UKIP realise its apparent potential by 2020 or not? 5 years is a long time, as the Lib Dems and Labour have learned as of late, as anything can alter, but one thing is for certain, keep an eye out for more protests on Merseyside. Where will there be any court of appeal against the perceived injustices of the very discrepant financial allocations across the different regions and Cities of the country? Will the EU play any part as arbiters? This may become far more apparent, now that the developing but obviously underestimated part the Lib Dems have recently played in modifying Tory zeal, is now missing!

Please email us your thoughts to our newsroom via:- news24@southportreporter.com and let us know what your views are?
Photograph below (Southport Count) by Martin Hovden.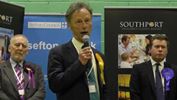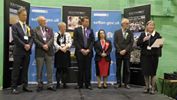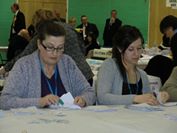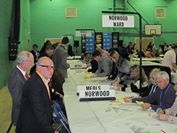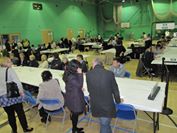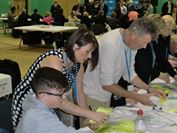 Video below (Southport Count) by Martin Hovden.


Page 1 of 2

Photographs below (Liverpool Count) by Patrick Trollope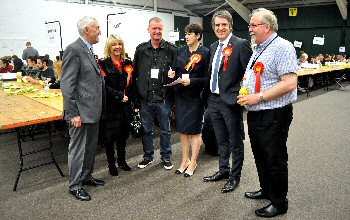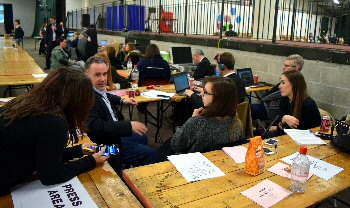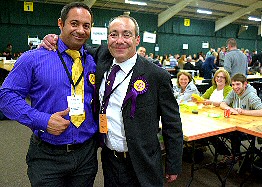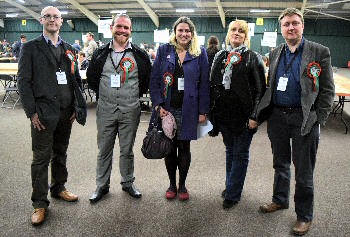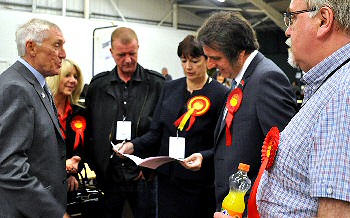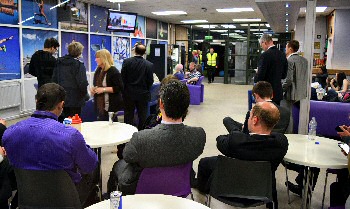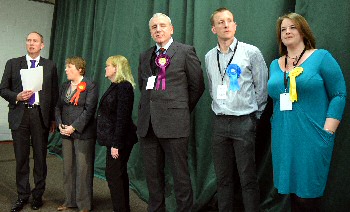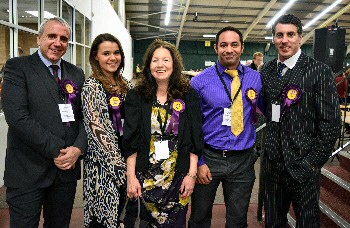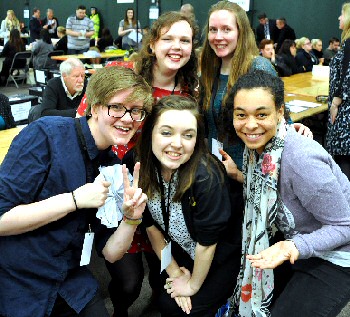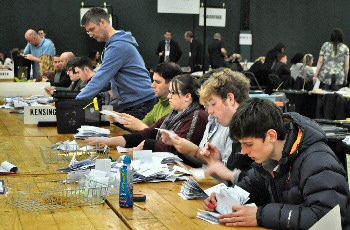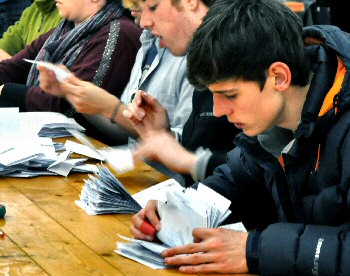 Videos below (Liverpool Count) by Patrick Trollope.