Liverpool Pride Announce A Special Fundraising Event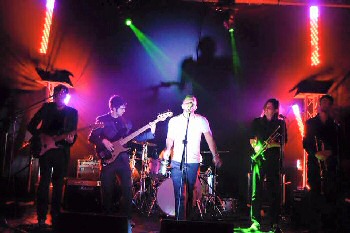 LIVERPOOL Pride charity are pleased to announce news of a special fundraising event at City Centre venue Amanzi on Water Street on Saturday, 1 August 2015, the evening of Liverpool's official Pride event.

In keeping with this year's publically voted winning theme:- 'Love Is No Crime', The Liverpool Pride Ball and Chain Fundraiser is an evening of live entertainment in sparkling surroundings. Tickets are just £10 in advance and includes a welcome drink on arrival, tickets are on sale now.

The event which is being organised in partnership with Soul Inspired Events will include a host of Liverpool's hottest and freshest talent including the 2015 Out On Stage finalists Skylights and Jess Kemp plus this year's winner Shamona. Out On Stage is a live music competition, now in its third year, that took place earlier this year organised by the Michael Causer Foundation, the winner secured a place to play at Liverpool Pride among other festivals.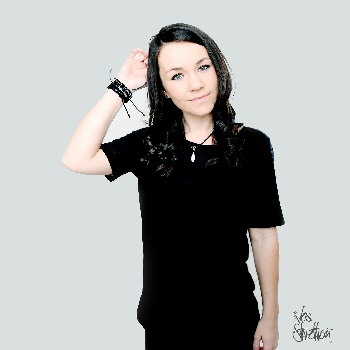 Other acts performing on the night will be rising soulful/R&B artist Jes Stretton from Manchester, Liverpool funk pop band Court Royal who have been championed by BBC Radio Merseyside's Dave Monks, Supercub who has just released his self-penned debut single Dancing Inside and singer, writer and performer Amique who is a regular favourite at Parr Street's Soul4Soul night. With more acts still to be announced.

Liverpool Pride recently announced a down-size in this year's event due to lack of funding with the Pride March and Michael Causer Vigil remaining the key events of the Pride weekend.

Joan Burnett, a trustee at Liverpool Pride said:- "We would love as many people as possible to come along and support us at Amanzi, we have a great night of entertainment planned and all will go towards ensuring we can continue to hold a Liverpool Pride in the future. We are encouraging all to come along in their Love Is No Crime outfits for our Ball and Chain fundraiser, get your tickets fast as the venue is limited in capaCity and only 250 tickets will go on advance sale."

Keep up to date with Pride Liverpool announcements by visiting LiverpoolPride.Co.UK where people can also register to volunteer or find out about sponsorship opportunities.

Follow us:- Facebook.Com/LiverpoolPride and Twitter @LiverpoolPride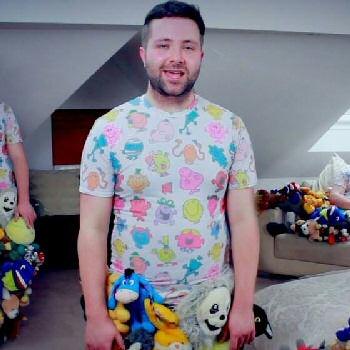 ...LISTING INFORMATION...

Liverpool Pride Ball and Chain Fundraiser

Location:- Amanzi, 18 Water Street, Liverpool.

Date:- Saturday, 1 August 2015

Time:- 7.30pm | Show 8pm

Tickets:- Advance £10 + £1 booking fee for Paypal (Includes welcome drink) or £12 on the door (if available).

Tickets can be ordered via email to:- tickets@liverpoolpride.co.uk or in person at The Lisbon on Victoria Street, Liverpool.

TV's Clare Balding to give public lecture at Edge Hill University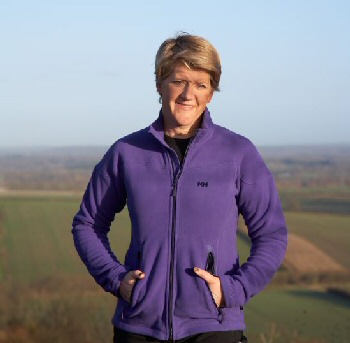 BROADCASTER, writer and presenter Clare Balding will give the 2015 Chancellor's Lecture at Edge Hill University on 13 November.

The annual Chancellor's Lecture is one of the major events in the University's calendar. Chancellor Professor Tanya Byron, a chartered clinical psychologist, journalist, author and broadcaster will introduce the lecture and chair a Q&A session.

Clare Balding is one of Britain's leading broadcasters, having won the BAFTA Special Award and RTS Presenter of the Year Award for her expert coverage of the London 2012 Olympic and Paralympic Games.

Clare has worked in radio since she left university in 1994, and has been presenting sports on television since becoming the face of the BBC's racing output in 1998. Since then, she has worked on five Olympic Games, four Paralympics and three Winter Olympics, and has presented racing for the BBC and Channel 4.

Clare has been part of BAFTA Award-winning programmes, named RTS Sports Presenter of the Year, Sports Presenter of the Year at the TRIC Awards, Racing Journalist of the Year, awarded the special achievement award at the Women in Film and Television awards for her work on the Olympics and Paralympics and been praised for "perfect presentation" by the judges of the Broadcast Awards.

Clare has hosted walking series Ramblings on Radio 4 since 1999, and in 2010 she also presented Britain By Bike on BBC4 and Crufts for the BBC and More4. She has worked on Britain's Hidden Heritage and Countryfile and in December 2012, Clare hosted BBC1's Britain's Brightest. Since 2013, Clare has presented The Clare Balding Show on BT Sport and BBC Two, featuring some of the most famous names in sport.

A bestselling author, Clare's 1st book, My Animals and Other Family was published by Penguin in 2012. Based on her childhood growing up in an unusual household, it was published to critical acclaim and went on to win biography of the year at the National Book Awards. Her second book, Walking Home was published in 2014. Professor Tanya Byron said:- "I am delighted that Clare Balding, a hugely accomplished journalist and broadcaster, will be delivering this years' Chancellors' Lecture at Edge Hill. The University has a long history of Sport and Physical Activity education and with new multi-million pound sports facilities opening this September, the timing of her lecture this Autumn couldn't be better. I'm very much looking forward to hearing about Clare's varied career and the experiences that have led to her becoming one of Britain's leading broadcasters in this, the year we at Edge Hill celebrate being University of the Year."

Previous speakers at the Chancellor's Lecture have included the Reverend Jesse Jackson, neuroscientist Sarah Jayne Blakemore and journalist Giles Fraser.

The event will be available to book soon, more details will become available on:- EdgeHill.AC.UK/Events.
Electronic Cigarette Company Helps to Develop First Nationally Recognised Standards for the Sector
THIS week was the launch of the 1st nationally recognised voluntary standard that e-cigarette and e-liquid manufacturers, importers and distributors can adopt to provide assurance to their end customers that they are doing the right things to ensure quality and safety in the end product; British Standards Institution Publicly Available Specification for vaping products (BSI PAS 54115). Over the last year, Blackburn based Totally Wicked, the UK's leading independent electronic cigarette company has been at the heart of the process helping to create PAS 54115.
As a member of the PAS 54115 Steering Group Totally Wicked provided expert opinion and ensured that the voice of the SME independent electronic cigarette industry was heard. PAS 54115 gives guidance for those wishing to manufacture, import, label, and market e-liquid and vaping devices (including those without nicotine) in a responsible way. Those who manage to comply with it will have thought through their manufacturing processes, their test procedures and their product development strategy very carefully. In its detail, PAS 54115 gives outcome driven standards (i.e. the result is more important than the process that achieves that result) for the production of e-liquid and of e-cigarette hardware and some suggested methods for managing production and testing to meet those standards. The standards are not going to be easy to meet, and for some of their demands, test methods have yet to be developed. The recommendations in PAS 54115 are expected to assist the industry and government enforcement officers to ensure that vaping products are produced with the proper safety and quality controls so that consumers can have the confidence to make the switch away from smoking tobacco.

Speaking at the launch in Central London, Fraser Cropper, Managing Director of Totally Wicked said:- "Today is a very important milestone in the maturity of the UK vaping sector. PAS 54115 is a voluntary standard that e-cigarette and e-liquid manufacturers, importers and distributors can adopt to provide assurance to their customers that they are doing the right things to ensure quality and safety in the end product. Because it was written and developed not by politicians, but by people who understand consumer safety and vaping it looks nothing like some of the poorly thought out legislation that is currently being implemented under article 20 of the Tobacco Products Directive. The standards are not going to be easy to meet, nor should they be. The most gratifying thing about the PAS is that every demand of this standard is aimed at improving the quality and safety of the customer experience, and to do so in a specific and directed way. I am proud that Totally Wicked was involved in the development of PAS 54115. We work in a market that is occasionally exposed for the actions of a few rather irresponsible businesses and individuals, and one of the best ways to counter this is to demonstrate that there is a quorum of businesses that are willing to standardize responsible good practice."