Liverpool based firm kicks off worldwide fundraiser with donation to local baby hospice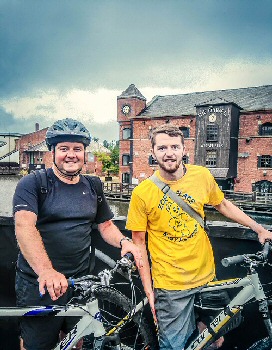 LIVERPOOL based property and construction consultancy, Gleeds, has been first out of the blocks in an international fundraising campaign, donating over £1000 to local baby hospice, ZoŽ's Place. The usually office based team, most of whom had not ridden a bike since their school days, recently completed a mammoth 130 mile bike ride; 1 mile for every year the company has been trading. Carol Kirkham, fundraising manager at ZoŽ's Place which was founded in Liverpool in 1995, said:- "We are delighted with the success of the Gleeds team and the fantastic sum of money they've been able to raise. Thanks to them we will be able to purchase a specialist hoist that enables us to lift babies out of their cots or the bath, a bespoke piece of equipment that we desperately need and which will make life for everyone so much easier."

With 56 offices worldwide, Gleeds chose to begin its 2016 charity initiative from its Liverpool base with the team crossing the finish line at Leeds Canal Basin after just 15 hours. Many of those taking part visited the charity prior to the ride in order to gain an understanding of how the money they raised would be used and were inspired by seeing the work the charity does first hand. Commenting on the ride Paul Boyle, Director for Gleeds in Liverpool, commented:- "It was truly motivating to see the work undertaken at ZoŽ's Place and, while we are not suggesting we will ever reach the dizzy heights of Tour De France Winner Chris Froome and Team Sky, we are thrilled to have been able to do our bit to raise money for such an incredible organisation which is doing so much good for babies and infants in the local community."

The ride was the 1st in a series of events taking place under the banner of Gleeds' 'Global Challenge', which will see the firm attempting to raise at least £130,000 to commemorate its' 130th year in business.
To find out how you can support ZoŽ's Place visit:- Zoes-Place.Org.UK or head to:- JustGiving.Com/Company/Gleeds for more information about Gleeds' Global Challenge.

Will You Open The Forbidden Door?
HOW far would you go for someone you loved? Don't open that door! Welcome to a cinema of the mind with their visceral combination of live music and dynamic storytelling, The Devil's Violin weaves an enchantment of melody and mystery. As soon as the rule is laid down, we know it will be broken. Once the door is opened, then what? Adventures! All of us love a good tale, and this is a wonderful 1.
"This is masterful, theatrical storytelling delivered with great feeling for the dramatic pause, the dark imagery evoking all shades of emotion from horror to joy, while the songs and stories continue to resonate deeply in the bones of the listener long afterwards." Venue Magazine

"An enchantment, a work that walks the line between life and death, which recognises with the power of voice and the power of music, that there is magic everywhere." The Times

The Devil's Violin has been breathing new life into the ancient art of storytelling since 2006. Acclaimed storyteller Daniel Morden is joined by virtuoso musicians Sarah Moody, Dylan Fowler and Oliver Wilson Dickson. Drawing on influences from Folk and World to Jazz and Classical, the music and story work as one, transporting you into a world of the imagination.

The Forbidden Door is a chance for young people aged 12+ to experience spellbinding story telling that will have everyone transfixed!

The Forbidden Door will be opened at:- The Atkinson, on Saturday, 19 September 2015, at 4.30pm. The question isÖ will you be there?

Expect love, loss, drama, danger, horror, humour, twists and trials.

Tickets are £8 (£6 children/ £24 family) and are available online at theatkinson.co.uk or by calling the Box Office on:- 01704 533333. They are also available over the counter during The Atkinson opening hours. Please be advised there is a £2.50 booking fee for telephone and online sales. This will be changing to £1 per ticket from 1 September 2015 and will be for all bookings.
Witness appeal after assault at Birkenhead Park Station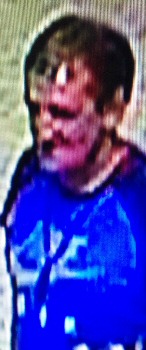 THE British Transport Police as asking the public for help in locating this male. Officers want to speak to him about an assault that took place at Birkenhead Park Station, on Tuesday, 11 August 2015, at around 11.15pm. Investigating officer PC Ryan Lee said:- "A member of booking office staff advised a man who was attempting to travel from Birkenhead Park station that he would be unable to make his journey due to him being intoxicated. The man threw a beer can at the staff member, hitting him on the arm. We believe the man in the image could have vital information about what happened and we urge him, or anyone who recognises him, to come forward to help us with our enquiries." Anyone with information is asked to contact British Transport Police on:- 0800 40 50 40, or send a text to:- 61016, quoting reference 'PSUB/B6 of 14/08/2015.' Information can also be passed anonymously to the independent charity Crimestoppers on:- 0800 555 111.