24 year old woman injured in an assault in McTucky's, St Helens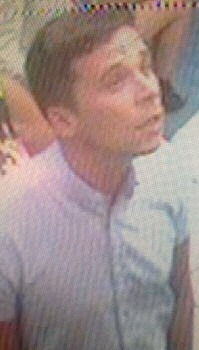 MERSEYSIDE Police have a released CCTV stills of a man officers would like to speak to in connection with the assault of a woman in St Helens Town Centre on Sunday, 5 July 2015. At about 2am, a 24 year old woman was ordering food inside McTucky's on Westfield Street when she and another male customer got into verbal altercation resulting in the 24 year old being punched in the face. The offender has then left the premises. The woman suffered soft tissue injuries to her lip, mouth, jaw and cheek. Officers would urge the man pictured or anyone who recognises him to get in touch as they believe he may be able to assist them with their enquiries.
Sergeant Michael Jackson, said:- "A 24 year old woman sustained injuries to her face and has been left very shaken following her ordeal. Prior to the assault there was a verbal altercation between the woman and the offender. At this time the takeaway was extremely busy and someone will have seen what happened. We take incidents of this nature extremely seriously and we are appealing to anyone with any information about the person responsible for this attack to call us so we can take action against them."
An investigation into the full circumstances of the incident is on going. Anyone with information is asked to call Merseyside Police on:- 0151 777 6065, or call:- 101. You can also call Crimestoppers, anonymously, on:- 0800 555 111.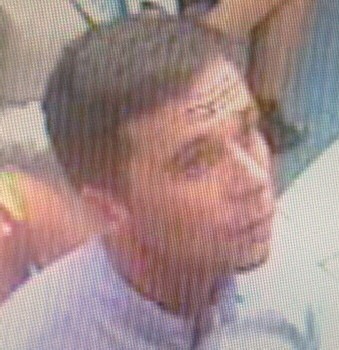 Arrest follows a cannabis farm being found in Ainsdale
MERSEYSIDE Police arrested a 48 year old male after the discovery of a cannabis farm in Ainsdale on Thursday, 14 August 2015. At about 8pm, a Misuse of Drugs Act warrant was executed at a premises on Briar Road, Ainsdale, following information received from the community. Officers found 37 cannabis plants; with an estimated annual yield of around £148,000; in a bedroom and greenhouse at the property. Sophisticated hydroponic growing equipment was also seized. A quantity of white powder was also discovered in the address. The 48 year old from Ainsdale was then arrested on suspicion of cultivation of cannabis and possession of Class A drugs. Neighbourhood inspector Jim Atherton said:- "Cannabis cultivation often brings dangers to other nearby properties. Cannabis farms are a serious fire risk. Those who set up these farms often tamper with the electricity meters to take electricity, and there will generally be a number of hot lamps hooked to overloaded electricity sockets and an extensive watering system. Electricity and water are never a good combination and the fire service have seen an increase in the number of fires they have been called to as a result of fires caused by the crude systems put in place by the people who set up these farms. In this case, vital information was provided by the community and we acted on it immediately. Our communities can help us stop these groups, who are only interested in making money, from turning houses and flats into potential death traps. Nobody wants to live next door to these houses and we would ask that if you believe someone is using a property in a street for this purpose please tell us so we can take positive action and find those responsible for setting them up."

Some of the signs that cannabis is being grown are:-

► Strange smells and sounds.
► Frequent and varied visitors to a property, often at unusual times.
► Gardening equipment being taken into a property, such as plant pots, fertiliser, fans and industrial lighting.
► Windows are sealed and covered or the curtains are permanently closed.
► Heat from an adjoining property.
► Birds gathering on a roof in cold weather.
► Individually these activities may seem commonplace, however, together may indicate something more sinister.

Anyone with any information can call Merseyside Police on:- 101 or Crimestoppers, anonymously, on:- 0800 555 111.
3 years behind bars for man who threatened to stab stranger at train station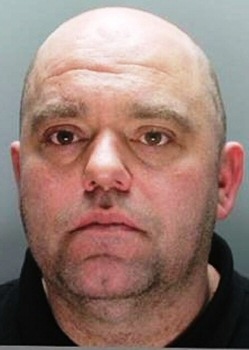 A man who threatened to stab a stranger at a Merseyside rail station has been jailed for 3 years at Liverpool Crown Court following a British Transport Police investigation. Jeffrey Paul Black, 36, from Litherland, pleaded guilty to attempted robbery at an earlier hearing and was sentenced at Liverpool Crown Court on Tuesday, 11 August 2015. The court heard how Black's victim, a 20 year old man, from Berkshire, encountered him at Ainsdale Station, at around 6.30am, on Sunday, 9 March 2014, when he asked Black which was the correct platform for London bound trains. The pair briefly chatted before the victim moved to the end of the platform and settled down to sleep. He was woken around 15 minutes later by Black, who was holding a dart in his clenched fist and threatened to 'puncture his lung' if the man did not hand over £50. After initially refusing to hand over the cash, the victim, believing he may actually be stabbed, offered to use his cash card to withdraw the money. Black shouted at a passer by for directions to the nearest cash machine. At this point the victim took his chance and explained what was happening to the passer by who called the Police and helped the victim escape from the station and away from Black. Black was picked up in a nearby bus shelter after he approached a Police car asking if Officers were looking for him. Investigating officer DC Martin Melia said:- "This was a violent incident which Black's victim believed would result in him being seriously injured if he didn't comply with his demands. The assistance of a passing member of the public helped the victim to escape; had he not, the outcome may well have been different. The sentence reflects the severity of the incident. Thankfully violence on the rail network is rare, but will not be tolerated in any circumstances. British Transport Police will continue to do everything in its power to make the rail network safe, but when incidents of this nature occur the Force will use all means available to bring offenders to justice."