Housing Lifeline Opens Its Doors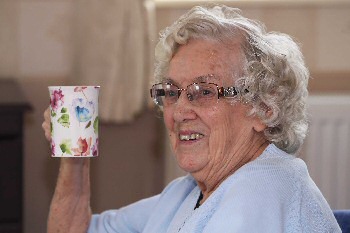 INDIVIDUALS and families looking for low cost local housing are invited to an advisory open day on 26 August 2015, between 1pm to 4pm at Riverside housing association's Eton Court in Southport.

Riverside's Income Management Advisors and ancillary support services will provide information and advice, at the scheme on Park West Road in Southport. Staff, volunteers and customers at the scheme will be on hand to speak to members of the public wanting to find out more about Riverside's housing options in the Southport area.

An Interpreter who speaks 7 languages will be on hand to welcome members of the wider community.

Dale Salmon, Scheme Manager, said:- "We wanted to open our doors to the local community to showcase the excellent housing we provide across seven schemes in the Southport area, including Retirement Living services. It's a chance to preview the services, and get one-to-one advice if you're worried about housing or are in housing need. People often don't realise that they can self-refer to apply for our retirement housing and we will have plenty of application forms on the day, as well as refreshments and a raffle."

Riverside provides over 55's Retirement Living housing as well as a range of other housing services across Liverpool. Dependent on need, specialist support can be provided to customers as well as access to GPs and District Nurses.

Margaret O'Brien has lived in Riverside Housing for over 20 years, first within its general housing and now at its Westholme Retirement Living scheme. She said:- "Riverside is my home and I love living at Westholme, everyone is so friendly and I couldn't have had better support and advice. They have been a lifeline to me."

Dale added:- "Riverside's Retirement Living Schemes are open to people aged over 55. The housing association also delivers a range of housing services for people of all ages and their families."

Each year, Riverside provides support for more than 7,000 people aged over 55, delivered to more than 4,500 people within its specialist housing centres. Its extra care housing gives older people with care needs the ability to access innovative, high quality and flexible service provision.
FCA appeals for new carers in Liverpool to find room to foster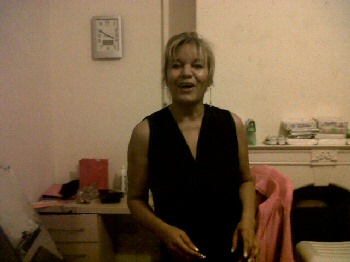 THE UK's leading independent fostering agency has launched a new recruitment campaign to address the shortage of foster carers in Liverpool. Called:- 'Finding Room to Foster' the campaign draws on the moments when carers from Foster Care Associates (FCA) in the region found that unique time in their life to make the important decision to foster; making room both emotionally and physically in their home.

FCA, which has a regional office on Carsdale Road, has many carers in the region who have made room in their lives, including single carer Lola Thomas who lives in Liverpool. She became a foster carer after her partner's untimely death. Commenting she said:- "I'd cared for my partner though terminal cancer for 2 years, and after his death I wanted to give something back as my grown up daughter had also left home. I had previously worked in the region's business community sitting as a director both on the Prince's Trust and Liverpool Chamber of Commerce. I've also invested in and opened a children's home, homes as well as being a college principal teaching secretarial skills. It doesn't matter what background you're from you can transfer many of the skills you've gained through your working career to fostering. I specialise in fostering troubled teenagers, and also young mothers with their babies. Yes it can be a challenge but as a single carer I seem to have a natural rapport with them; it's important to identify what age would work with your background, family and home setup. Fostering has been the most rewarding journey for me in my twilight years, and the 24 hour support I'm able to access from the fostering agency has really put me at ease."

Debbie Smith, operations manager for FCA North West, said:- "We've been working with children and young people for 21 years and our experience shows that one-to-one support in a family setting is the best way to help these children achieve stability and positive outcomes. Our team of social care professionals work closely with our foster carers to deliver intensive, holistic support tailored to the individual needs of each young person and carer. We have the best foster carers across the North West and hope our 'Finding Room to Foster' campaign will encourage more people in the region to make room in their life and seriously consider becoming a foster carer."

FCA provides ongoing comprehensive support to all foster carers including training, a generous financial allowance, access to carer support groups and organised family activities; all contributing factors as to why FCA placements are 22% more stable than the national average.

For more information on becoming a foster carer with FCA call:- 0800 022 4012 or visit:- TheFCA.Co.UK.

Soapbox market and music festival welcomed as a Smokefree Summer event to protect kids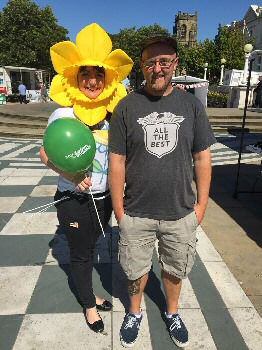 THE decision to make The Youth and Community Partnership's Soapbox market and music festival smokefree, to help promote healthy behaviour to children, has received strong support from the public and families that attended, supporting recent survey findings which showed 88% of people questioned support smokefree outdoor events for children in Sefton.

The survey results were released for the launch of Smokefree Summer in July within Sefton. The campaign is a new initiative running across Cheshire and Merseyside during Summer 2015 which will see a series of family friendly events in the area becoming smokefree to protect children by reducing their exposure to smoking.

Shelly Rimmer, 37, from Southport said:- "I support smokefree events for children. I don't think that my daughter, Amelia, knows what smoking is yet and I don't want her to until she is older. I started smoking at 20 because my parents and my friends smoked and I quit smoking for Amelia to protect her. I would like to see more events for children becoming smokefree across Sefton."

Ashley Wilson, 36, from Birkdale in Southport attended the market with his niece and said:- "I agree with smokefree events for children. I think it would make a difference to children because what kids see they want to do, it's as simple as that. I don't like people smoking around my niece. I smoke away from the home so she doesn't see me smoking. I would like all events to become smokefree with kids present."

Smokefree Summer has been co-ordinated by local social enterprise Tobacco Free Futures which has worked together with local authorities and event organisers across Cheshire and Merseyside.

Cllr Ian Moncur, Sefton Council's Cabinet Member Health and Wellbeing said:- "We recognise that there is a high level of support and demand for more smokefree events and spaces in Sefton. We are committed to tackling the harms caused by tobacco in our communities, especially to children, and want to see more healthy, smokefree family-friendly events in our area. We have joined smokefree summer to help increase the number of family events we see promoting a smokefree policy and hope that more local organisers change their policies to protect children."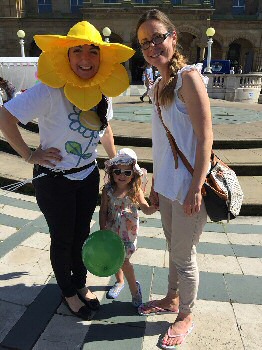 Andrea Crossfield, Chief Executive of Tobacco Free Futures said:- "Young people consistently overestimate the prevalence of smoking, with 60% thinking it's the 'norm', when in reality four out of five people don't smoke in the North West. Smokefree summer has been created to increase the amount of clean and healthy environments that children and families play in, helping children to understand that smoking isn't a normal activity. This isn't about protecting children from secondhand smoke in outdoor spaces, rather its promoting healthy behaviour to children. The more events that become smokefree, the less likely children are to take up smoking; preventing them from entering into a deadly addiction that kills one in 2 long term smokers."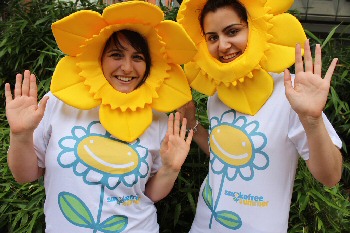 The street survey was carried out by an independent street engagement team commissioned by Tobacco Free Futures. 100 people in Sefton were asked their opinions on smoking outside:-

► 97% agreed that smoking outdoors in front of children and young people sets a bad example, with nobody disagreeing

► 52% agreed that there should be no smoking in parks where children, and families may visit, with only 7% of people disagreeing

► 62% agreed that there should be no smoking at general outdoor public events, with only 10% of people disagreeing

If you are thinking about quitting smoking you can contact your local stop smoking service for free help and support by calling Sefton Support on:- 0300 100 1000.