MOSES' BEAUTIFUL GUN
(Live at the Barfly, Seel Street, Liverpool)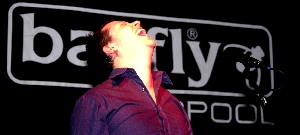 IT was ironic that such a small crowd was entertained to an acoustic treat on the evening of March 6 as Hartlepool band Moses played old and new tracks from their forthcoming album due out later this year – a night to be rued by many in a criminal absence.

Minus three of their normal line up, the Mosley brothers put together a strong set of fifty minutes lush acoustic genius which deserved a greater attendance and will be rued by many in times to come.

However, a shaky start and the noted lack of a set list did not take away focus or send them into disarray as they settled with a strong performance of a new track - Silver and Gold.

The introduction of 'Always Home' appeared to be the highlight of the night as it mixed strong guitar lines with the vocal and literary power of Suzanne Vega and perfect pop. From that moment it was easy to see why Moses have become the strong band they are as the brothers frequently exchanged roles from singing to providing musical backing as they flipped through several tracks from their album.

Colin Mosley's soulful voice at times carried elements and the range of R Kelly, which proved to be engaging and seductive, as the delivery of 'Beautiful gun' geared the audience in unified adulation – leaving a taunt of what their live performance would be like as a full unit.

But the night was certainly not lacking in comedy either. The humourous and highly comical anecdotes of Hartlepool's infamous monkey tales – And the occasional plug of their popular album swimming zoo from the brothers - Totally deflated any pretentious, misconceived opinions, from previous press and media about them in recent months.

Indeed, it seems that Moses' fate hangs firmly on an identity that proves critics and skeptics alike wrong and that this band is destined for the limelight of success with their current album and the eagerly awaited new album to be released later this year.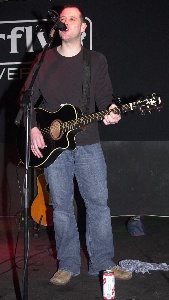 Report by Dominic Bonner and Photographs by Patrick Trollope.