Ghostly goings on during Halloween fun at Church Square Shopping Centre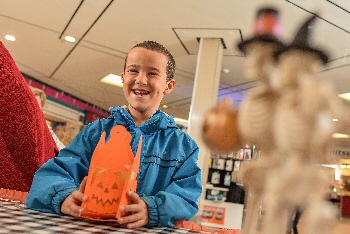 YOUNGSTERS have been getting into the spirit of Halloween as they enjoyed the ghostly goings on at Church Square Shopping Centre this ˝ term. Children created spooky lanterns to carry when they go trick or treating, at the popular Shopper Whopper Kids Club.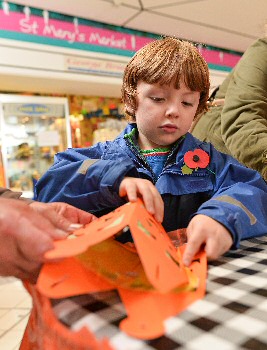 The free workshops, in St Mary's Arcade, proved a hit with families including:- Lyndsey Molyneux and sons Rocco and Roman, who are pupils at St Mary and St Thomas' Primary School.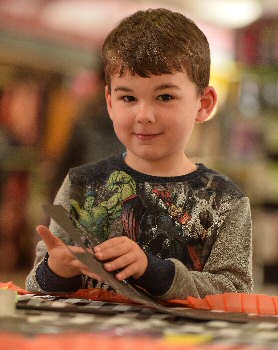 "The boys have had a great time making lanterns. We came down as we'd seen the posters. We've been to these events before, they are really good and the boys love them. The lanterns they've made are brilliant and the boys are looking forward to showing their dad Karl what they've made. These events are a great idea as it helps to keep children occupied during the school holidays and breaks the day up." said Lyndsey, from St Helens Town Centre.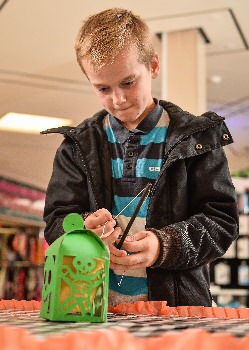 Tilly Clifton Sprigg, who attends Legh Vale nursery in Haydock, also made a lantern to carry when she goes trick or treating with big brother Jake and sister Katie.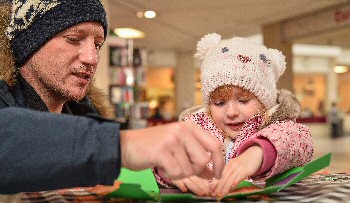 Dad Glenn, from Haydock, said:- "Tilly has had a lovely time making a lantern and going on the bouncy castle in the market. This is a brilliant idea as it's hard to keep children entertained in the holidays, especially when the weather's bad. Tilly loves her lantern and will take it with her when she dresses up as a witch for Halloween with her brother and sister."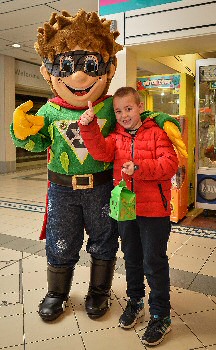 Church Square Shopping Centre manager Steven Brogan said:- "We know that youngsters love our Shopper Whopper events during the school holidays and our latest Halloween workshop has proved really popular. The feedback we get from families is that they really appreciate having free fun sessions where youngsters can make craft items to take home. It's not always easy to find things to do as a family that are free and close to home. It helps make a shopping trip more enjoyable for children as well."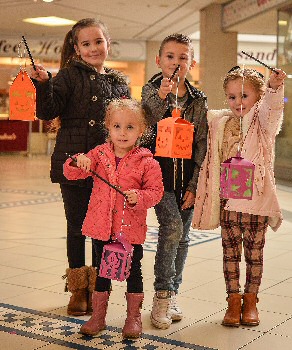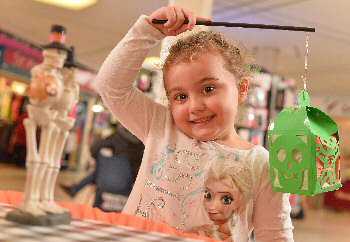 Success as Spookport 2015 captures the Town's imaginations - Part 2
Photographs of "Boo For You" by Patrick Trollope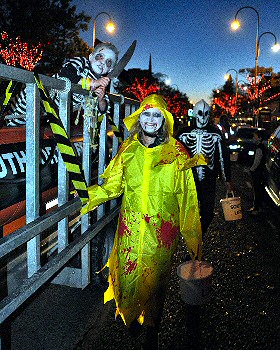 THE 2015 'Spookport' Festival has been hailed as an amazing success. Running since Saturday, 24 October, to 1 November 2015, the event has had the Town's Atkinson Art Gallery illuminated, the trees on Lord Street glowing orange, plus many local businesses creating amazing displays. But the highlights not only include the free Fireworks at Southport Pleasureland, with its "Boo For You" event, but also the fantastic 'spooktacular' Halloween Parade, that took place on Saturday, 24 October 2015. These are some more of the photographs we took at this event. We would love to know what you thought of Southport BID's event and also of the 'Spookport' Festival as a whole. Please email your thoughts to News24@SouthportReporter.Com.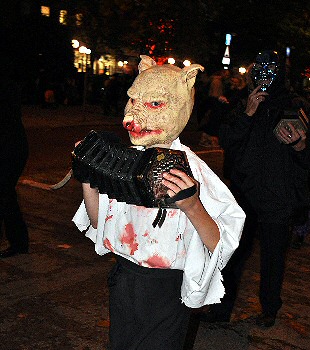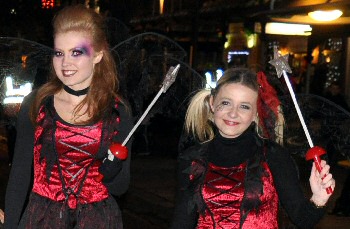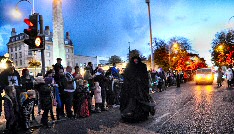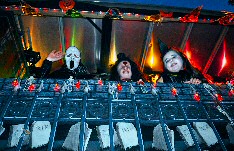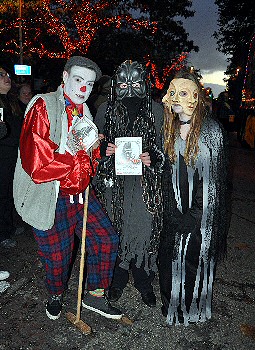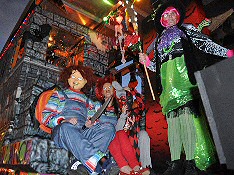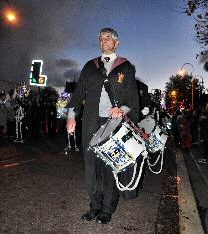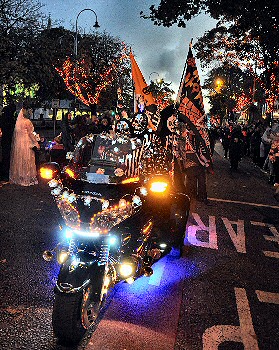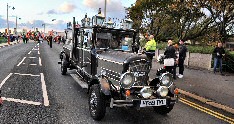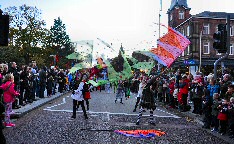 PAGE 1 OF 5
We hope you liked the photos, but please, don't copy them. Please help us to keep our copyright intact and to keep this site online. Click on here to find out how you can get you copy of these photos.