HMRC announces modernisation programme in the North West
NEW, modern regional centres in Liverpool and Manchester underline HMRC's long term commitment to the region. HM Revenue and Customs (HMRC) has announced the next step in its 10 year modernisation programme to create a Tax Authority fit for the future, committing to high quality jobs and the creation of 2 new regional centres in Liverpool and Manchester by 2019 to 2020.

This supports the Government's commitment to building a:- 'Northern Powerhouse', with the north having around 40% of HMRC staff located there by 2020 to 2021 with between 8,400 and 9,000 full time equivalent employees in the North West.

The modernisation programme, now at the halfway point, includes investment in new online services, data analytics, new compliance techniques, new skills and new ways of working, to make it easier for the honest majority of customers to pay their Tax, including by improving customer service, and harder for the dishonest minority to cheat the system. The changes have already resulted in over 80% of people filing their Self Assessment returns online and given customers new, simple ways to check their payments, make changes or find answers to questions.

HMRC's workforce in the region is currently spread throughout 24 offices, many of which are a legacy of the 1960's and 1970's, which range in size from around 1770 people to fewer than 15. By bringing them together in large, modern offices, equipped with digital infrastructure and training facilities, HMRC will support more skilled jobs and varied career paths up to senior levels with less need to move around the country. HMRC expects between 2,800 and 3,100 full time equivalent employees to work in the Liverpool regional centre and between 5,600 and 5,900 full time equivalent employees to work in the Manchester centre.

HMRC will close most of its existing offices in the North West by 2020 to 2021, as it moves most employees into the new regional centres.

Where offices are a long way from a regional centre and it is not possible for employees to move to work in 1, HMRC will do everything it reasonably can to help them to find new roles, either elsewhere in the Civil Service, or outside, in order to minimise redundancies.

Lin Homer, HMRC's Chief Executive, said:- "HMRC is committed to modern, regional centres serving every region and nation in the UK, with skilled and varied jobs and development opportunities, while also ensuring jobs are spread throughout the UK and not concentrated in the capital. HMRC has too many expensive, isolated and outdated offices. This makes it difficult for us to collaborate, modernise our ways of working, and make the changes we need to transform our service to customers and clamp down further on the minority who try to cheat the system. The new regional centres in Liverpool and Manchester will bring our staff together in more modern and cost effective buildings in areas with lower rents. They will also make a big contribution to the economy of the North West region providing high quality, skilled jobs and supporting the Government's commitment to a national recovery that benefits all parts of the UK."

The changes will enable HMRC to give customers the modern services they now expect at a lower cost to the Taxpayer, meeting the Government's challenge for all departments to do more with less.

Santa arrives at Dobbies on Sunday!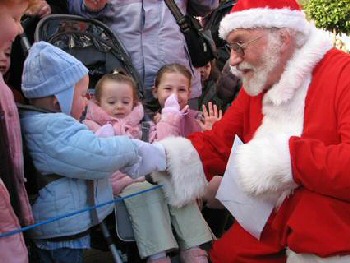 GIRLS and boys who have been really good this year, don't have to wait much longer as Santa is due to make his big arrival at Dobbies Southport, on Benthams Way, Birkdale, at 11am, on Sunday, 22 November 2015.

As always, Santa likes to arrive in style and will make his way to the entrance of the store with the help of a colourful, magical parade and this year, for the 1st time, he'll be joined by Dobbie, a giant life size reindeer! Since her debut last Christmas she's gained quite a following; so it's really exciting that she's joining Santa in person this year to help raise funds for Dobbies' Christmas charity partner, Teenage Cancer Trust.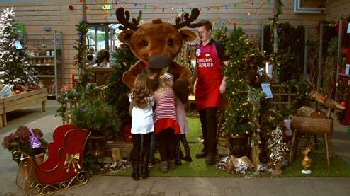 Janet Eddon, Community Champion at Dobbies Southport comments:- "Santa's arrival is an event that families look forward to every year; its lovely to see familiar faces and of course welcome newcomers. This year is going to be even more exciting as we are joined by Dobbie, our lovely little reindeer. She's very special to us here at Dobbies as she's been working really hard to deliver Christmas magic in our stores and I'm sure she'll be a hit with everyone on the day."

If you haven't heard of Dobbie yet, it's because she's the forgotten 10th reindeer. Some of you may have seen her story on television or on the radio, but if not her magical story, voiced by Bernard Cribbins, will be aired at the grotto for children to enjoy.

Onlookers can see Santa arrive at 11am; Dobbies advise getting to the store earlier so you can be ready to wave him in. The big man in red will then be available for breakfasts and suppers with Santa and for visits in his Grotto at Dobbies until Christmas Eve. Bookings are available online for the first time and places are selling out fast, so be sure to book in advance online. For more information about Santa's arrival at Dobbies please visit Dobbies' website.

Teenage Cancer Trust is the only UK charity dedicated to improving the quality of life and chances of survival for the seven young people aged 13 to 24 diagnosed with cancer. For more information about Dobbies Charity Partner visit:- TeenageCancerTrust.Org.