A wet Santa Dash 2015 - Part 1
Photographs by Patrick Trollope.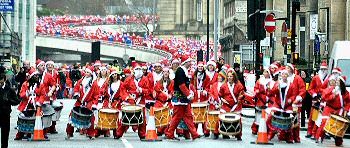 IT was a cold and very wet Sunday morning, on 6 December 2015, but that did not stop the hard core Medicash Santa Dash runners from taking to the streets of Liverpool. Blue and Red Liverpool Santas ran around the BTR Liverpool course in what was an amazing sight. Sadly, after only just winning the title of 'Biggest Santa Run', our total of 6,235 runners taking part could not retain it. Yes, the title has gone back over the pond to the USA, with Las Vegas's 8,000 runners again receiving the accreditation. But thankfully we are still Europe's biggest festive and as the event organisers, BTR Liverpool pointed out:- "We are still 2nd place in the World Rankings." This means people will still come to Liverpool, from all over the world to take part in it, from Europe to Canada, plus the odd 1 or 2 from Australia!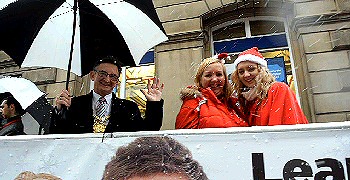 BTR Liverpool Race Director Alan Rothwell said:- "We would like to thank all who took part in this year's event. The shocking weather has, this year, affected us heavily and we have sadly lost the trophy. It will now have to be handed back to Las Vegas again, but we will get it back. That's no mean feat, but we know we can and we will! Despite the disappointment, we are still the 2nd biggest in the World, plus it has yet again raised huge amounts for charity."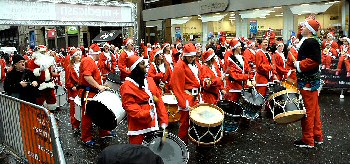 As normal, this year's event had everything from Santas in Jock Straps to Santas in wheelchairs, prams and even in sacks! Plus many a 4 legged Santa dog, bringing lots of smiles to those watching.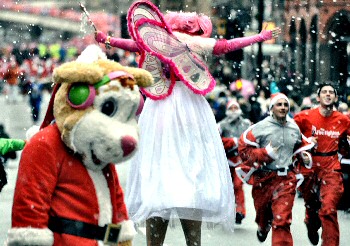 As the runners of both main Santa Dash and the Mini Dash crossed the finish line, the real Santa, along with Radio City presenters, the Lord Mayor of Liverpool and other VIP's, plus the media were looking on. Then the Merseyside Army Cadet Force helped out by giving both event participants special commemorative medals.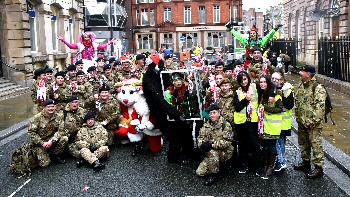 These are some of the many photos we took at the event, with more photos to come in next week's issue...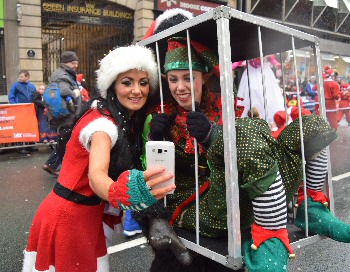 So did you take part? Please let us know what you thought of the event via emailing us to:- News24@SouthportReporter.Com. Also please keep an eye on the BTR Liverpool's website to sign up to the 2016 Santa Dash, so we can once again reclaim the title! Plus, also see what other events they are running throughout the year, as 2016 will be a fast pace year... More on that very soon!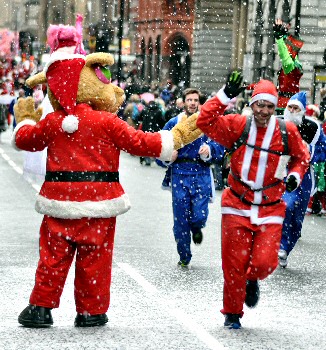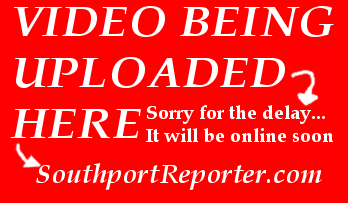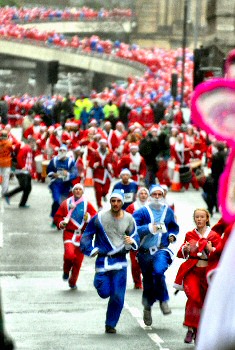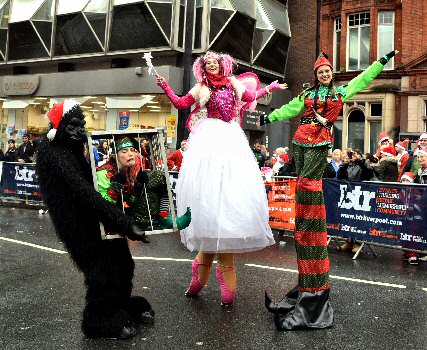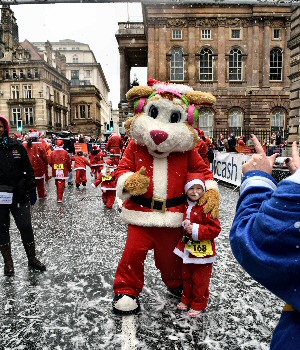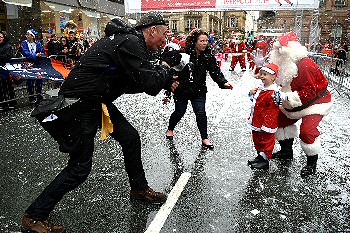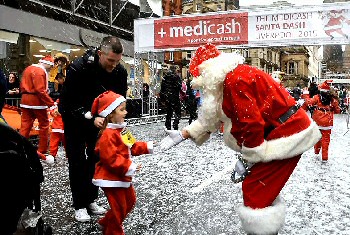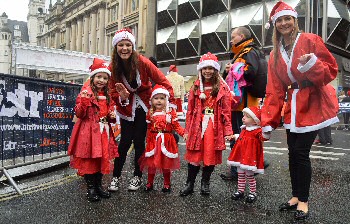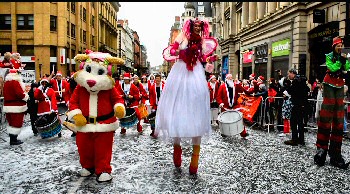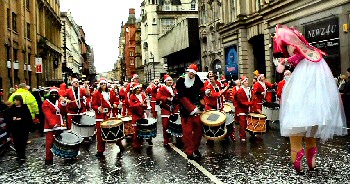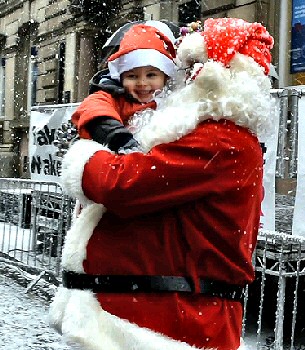 PAGE 1 OF 2
We hope you liked the photos, but please, don't copy them. Please help us to keep our copyright intact and to keep this site online. Click on here to find out how you can get you copy of these photos.