EUGENE HIDEAWAY BRIDGES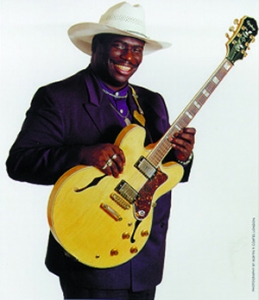 SOUTHPORT is set to stage Blues guitar man Eugene Hideaway Bridges at Southport Arts Centre.
Comparisons of Bridges work with the late great Sam Cooke have often been made. But Eugene grew up steeped in gospel music and the blues. At the age of seven, he was singing gospel with his brothers and, later, formed his own R&B band, The Five Stars, before enlisting in the Air Force. On leaving, he joined The New Chosen Singers on guitar and vocals and went on to play with seminal gospel group, The Mighty Clouds of Joy.

Just a year later, The Eugene Hideaway Bridges Band was born, ever since, he has been receiving rave reviews for his live performances, whipping up a storm with his distinctive southern sound.

Eugene was awarded vocalist of the year by the UK's Blueprint magazine and Trophees France Blues 99 – Chanteur De L'Anee.
THOR THE GIANT KILLER!
CHILDREN are to gain a comical insight into a piece of Viking history on March 22 with an adaptation of a play at Southport Arts Centre.

The play by Cornelius and Jones features all the usual Viking characters that include the gods Thor with his famous hammer and Loki the mischief-maker.

The tale finds Thor waking up to find that his precious hammer has been stolen to which he goes on a perilous journey disguised as a woman to defeat the giant King and regain his trusty weapon.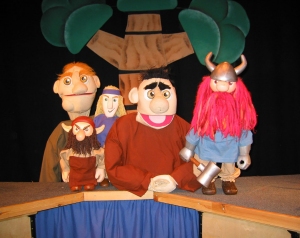 If you have a story email us it today!