PARLIAMENT AMENDS RAILWAY SAFETY REGULATIONS
CHANGES to the regulations governing safety cases for the rail industry were laid in Parliament this week in a move by the Health & Safety Executive to bolster safety procedures.

The amendments which take effect on at the beginning of April will amend the procedures for assessing safety cases and undertaking annual audits of railway operators' health and safety management systems.

Consultation by the HSE Commission last year, arose from recommendations made by Lord Cullen in his Ladbroke Grove Rail Inquiry Part 2 Report. They affect two duties currently imposed on Network Rail and other infrastructure controllers.

Requirements to obtain an independent assessment of safety cases, in addition to HSE's acceptance, is being removed and the requirement to obtain annual independent health and safety audits of train and station operations will be transferred to individual operators.

Dr Elizabeth Gibby, Head of the Cullen Legislation Division in HSE's Directorate of Railway Policy, said:- "These changes should simplify and improve the way the Regulations operate. They will also pave the way for the creation of the Rail Safety and Standards Board (RSSB), the new industry body charged with promoting health and safety.

The changes will ensure that responsibility for assessing and accepting safety cases rests squarely on HSE's HM Railway Inspectorate. Annual health and safety audits will be placed where it belongs, on each individual operator, who will have to satisfy HSE, through written evidence in their safety cases, that they will select an appropriately independent and competent auditor.

These changes will strengthen HSE's position as independent health and safety regulator on the railways, and help to establish a vital role of providing health and safety leadership within the industry."
THE FABULOUS FLAMENCO PASSION...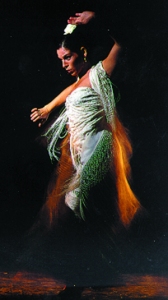 A FABULOUS evening on March 21 of hot flamenco presented by Juan Martin, guitarist and composer is to be staged at Southport Arts centre.

A celebrated virtuoso of the flamenco guitar, Martin has been voted into the top three guitarists in the world by US magazine 'Guitar Player' and has recorded many albums, performed at major international arts festivals and appeared on numerous television programmes.

Martin was also the first flamenco artist to record with the Royal Philharmonic Orchestra and reviews of his solo compositions on 'The Andalucian Suites' and 'Luna Negra' have compared him to the great Spanish composers.

Performing with a highly distinctive compositional style formed by his early years in Malaga, his musical works range from solo compositions and dance accompaniment to fusions with instrumentalists from various continents.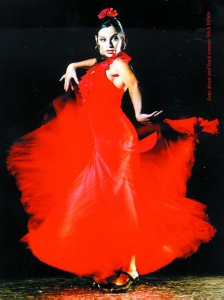 ______________________________
If you have a story email us it today!