Merseyside Prison gets life saving defibrillators for staff and Visitors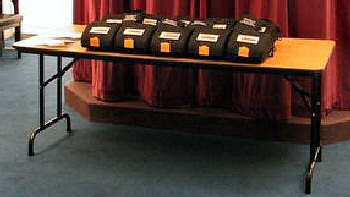 ON 22 December 2015, the North West Ambulance Service (NWAS) has provided defibrillators and training to HMP Kennet in Merseyside to help save lives in the event of someone suffering from a cardiac arrest.

10 defibrillators have been installed in blocks across the prison and their Physical Education Officer Andy McCarthy was trained in an NWAS HeartStart course. Taking his training forward, Andy has now equipped 26 staff and 350 of those in custody in how to use the defibrillators.

HMP Kennet is the 1st prison in the country to achieve such a high level of defibrillator in house training, for both staff and offenders. A sudden cardiac arrest is fatal in 105% of cases, but rapid use of a defibrillator can be life saving.

Defibrillators can be used to check a person's heart rhythm and increase the chances of survival for a person who has suffered a sudden cardiac arrest by 40%. If the rhythm indicates a cardiac arrest, the defibrillator sends an electric shock to the heart to restore a normal rhythm.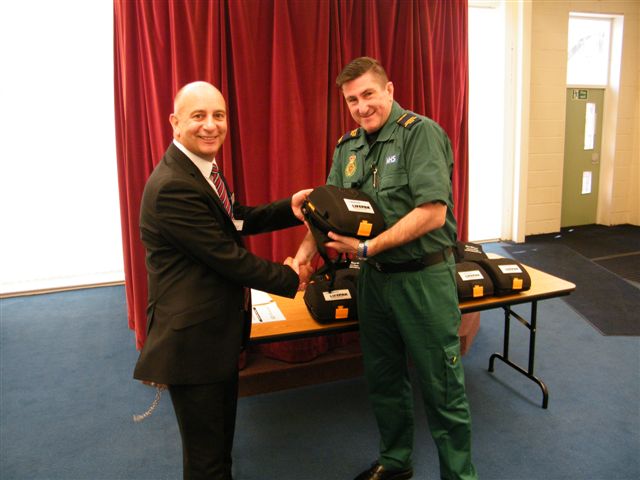 NWAS Community Resuscitation Development Officer Rob Sharples, who took the initial training session at the prison, said:- "It's fantastic to hear so many staff and those in custody have now been trained in how to use a defibrillator. In the event of a person suffering from a cardiac arrest, quick actions must be taken in order to ensure the patient has the best possible chance of survival. When someone suffers a cardiac arrest the chance of survival decreases by up to 14 % for every minute that passes without intervention. Effective CPR and using a defibrillator ensures the patient has the best chance of survival. Andy McCarthy has done an excellent job in extending the training to so many at the prison – I've no doubt lives will be saved as a result of his efforts."

Robbie Durgan, Governor HMP Kennet, said:- "After discussing my concerns about the prison community being hard to reach, in terms of response and access, I explored different options with NWAS. The end result was far better than I imagined. Thanks to the partnership between Kennet and NWAS we have had the opportunity to teach staff and offenders vital new skills. I am confident that if a member of anyone's family or a friend visits, lives or works in the prison, this equipment is in place to save their lives in the event of an emergency."
Fatality at the Halewood, Jaguar Land Rover Site
MERSEYSIDE Police have confirmed that detectives from Knowsley CID are preparing a file of evidence for the coroner following the death of a man at the Jaguar Land Rover site in Halewood, on Tuesday, 22 December 2015. The 57 year old's body was found close to the foot of an open staircase which led to the roof of a building on the site. He was pronounced dead at the scene by paramedics. His death is continuing to be treated as 'explained' until a post mortem examination can establish a cause of death, however there are not believed to be any suspicious circumstances. The full circumstances surrounding his death will be subject of a Coroner's inquest in due course. Police had not issued us with the name of the man at the time we published this report, but the Force has confirmed that his next of kin have been informed. No other information available at this point.

Stephen Hough to join L'Orchestra dell' Arte and Stephen Hough at Liverpool's iconic St George's Hall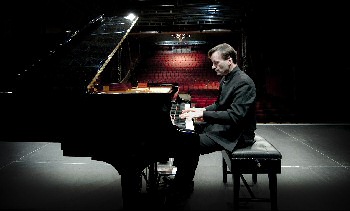 THE Concert Room at Liverpool's iconic St George's Hall invites you to join them for a spectacular afternoon as they are playing host to top international solo pianist Stephen Hough who will be performing with St George's Hall's own orchestra in residence, L'Orchestra dell' Arte.

L'Orchestra dell' Arte and Stephen Hough will come together for 1 performance only of Franz Liszt's ground breaking Piano Concerto No.1, on Sunday, 21 February 2016, at 3pm.

Liszt's concerto was written over a 26 year period, finally premiering in 1855 with Liszt himself as the soloist. Even though this concerto predates all of the standard Romantic repertoire concertos such as those by Tchaikovsky, Grieg and Saint Saens, it is easy to hear how much these later composers were influenced by Liszt's ground breaking style.

Stephen Hough is a British born classical Pianist and has performed as a soloist with the world's most prestigious orchestras. In 2010 he was named 'instrumentalist of the year' by the Royal Philharmonic Society Music Awards, a year later he was given an honorary doctorate by the University of Liverpool.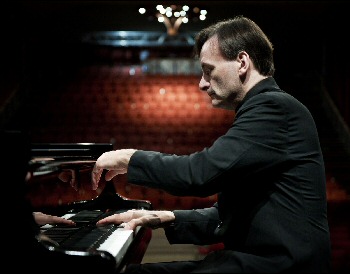 Born in Heswall, Wirral Stephen was pleased to accept the opportunity to become Patron of the annual Heswall Arts Festival. This concert celebrates 5 years of the Festival which was created by Valerie Warr FRSA, the Manager of Orchestra dell'Arte. In his forward for Festival 2015 Stephen wrote:- "...my message for 2014 included the words I hope 1 of these days to come and meet you all; well now I am delighted to say that I will be playing in February 2016 for Festival Encore in St George's Hall Liverpool: a doubly exciting moment as this is my debut in the beautiful Concert Room."

L'Orchestra dell'Arte is a group of highly talented versatile musicians that have recently become the Orchestra in Residence in St George's Hall. They were founded in 2010 and have played all across the North West offering a very wide range of popular classical, romantic and themed repertoire. 1 of the orchestra's key features is the flexibility its players employ to create smaller ensembles of every shape and size, from trios and quartets to octets and none's.

The concert starts with Franz Schubert's Overture in C Major in the Italian Style. Schubert wrote a number of overtures in the style of what would now be known as concert overtures, that is, not as the prelude to an opera or play, but specifically to open a concert of other works.

In the second half of the concert, L'Orchestra dell'Arte returns to the Italian style of the Schubert overture when they will perform the Symphony No 4 (The Italian) by Felix Mendelssohn. The 1st performance was in London in 1833 with Mendelssohn conducting. The opening movement is joyful and is in classical sonata form. It all ends very happily.

Stephen Hough and L'Orchestra dell'Arte will present an un-missable experience, so head down to The Concert Room at St George's Hall for a spectacular afternoon, from 3pm, on Sunday, 21 February 2016.

For further information, please visit:- StGeorgesLiverpool.Co.UK.
More information on Orchestra dell' Arte can be found on:- dellArte.Co.UK.

All tickets can be purchased online or alternatively by calling the Box Office line on:- 0844 800 0410.