Southport set for a very intimate evening with chart band Space!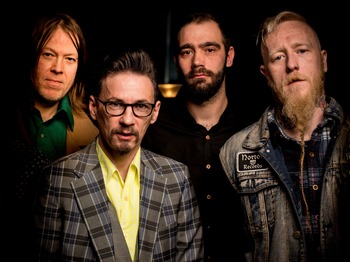 ONE of Liverpool's biggest bands since the Beatles:- 'Space' are still going strong and they are heading for an extremely special event in Southport! The live music venue, the Fox and Goose.

is back on form, as they open the doors to on of the most iconic bands of the 1990's and the start of the millennium. Playing chat hits:- 'Neighbourhood', 'Female Of The Species', 'Me And You Vs The World' have granted this one off opportunity to their fans. You will be up close and personal, cheeky, scouse outfit whose quirky, uplifting brand of indie-pop has produced many smiles... This is 1 opportunity not to miss and it will not be repeated! If you don't know the name, you will know the tunes! Plus if you are to young to remember them, you don't need to be an exotic animal trainer to enjoy these lads as they blow off some steam on stage... The last time you had to see then doing all the numbers like this was at Liverpool International Music Festival (LIMF) last year... But on 3 June 2016, from 8pm, they will be rocking the bar. Tickets are just £16, and selling fast...
Click here now to buy tickets. If you're 1 of those people who do not get a ticket before they sell out, don't blame it on Elvis, we told you! Plus if you have a tank, sorry, that will only make them smile and will not get you in...!
Also keep an eye on her for another very very special announcement as well!