Doctor shortlisted for national award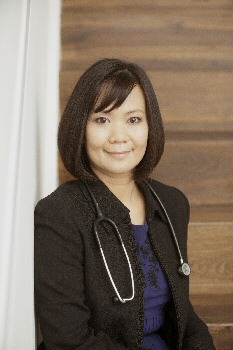 A doctor has been shortlisted for a top national award for her work with children who have diabetes. May Ng is a consultant paediatrician endocrinologist based at Ormskirk Hospital. She is also clinical director of Paediatrics and Child Health. As well as her work on diabetes, May has also made a massive contribution in the research, training and education of doctors and medical students. She has been shortlisted in the prestigious Asian Women of Achievement Awards which celebrates the most extraordinary Asian women in the UK.

May has worked in the NHS for more than 20 years and already has several awards under her belt. She holds multiple national roles which embody her passion to improve care for children with diabetes. She has also developed policy in relation to diabetes.
On a daily basis she works with children and families affected by diabetes across North Merseyside and West Lancashire.

The Asian Women of Achievement Awards started in 1999 to celebrate the often unsung Asian heroines of British life. Such women make a huge contribution in fields as diverse as business, entrepreneurship and social and humanitarian work. Pinky Lilani, OBE DL, founder of Asian Women of Achievement Awards said:- "We were thrilled this year to receive such a broad range of applications, covering not only a broad range of sectors but also coming from across the UK. We are proud to provide a platform to celebrate the talent and positive impact of British Asian women in the community."

The awards evening takes place in London, on 12 May 2016.

People with sight loss in Southport invited to attend free online skills session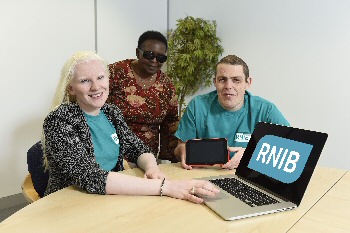 RNIB's Online Today project will help people with sensory loss get online. Blind and partially sighted people in Southport are invited to attend a free online basic skills session to help them get online and benefit from technology.

The event is part of RNIB's Online Today scheme to get 125,000 people with sensory loss online.

The workshop is being delivered by partner organisation Action for Blind People, at Galloway's Southport, 22 Wright Street, Southport, Merseyside, on Wednesday, 13 April 2016, from 2.30pm to 4.30pm. Anyone with sight and or hearing loss is welcome to attend the session.

The session will include how to get the most from products such as tablets, smartphones and eReaders. There will also be the chance to be hands-on and try out these gadgets and ask questions.

Internet use in the UK has significantly increased over recent years with 76% of adults accessing the internet every day in 2014, compared to just 38% in 2006. Millions of us rely on the internet for everyday tasks such as shopping, banking and staying in touch with friends and family. However, getting online and using technology can present many challenges for someone who is blind, partially sighted or has hearing loss.

Andrew Coleman, Assistive Technology Coordinator at Action for Blind People, said:- "Being online can make a huge difference to someone's life. We hope people with sight or hearing loss in Southport will come along and find out how technology can open up a whole new world of discovery and independence."

To find out more and to book your place please call Galloway's Southport on:- 01704 534 555.

You can also learn more about:- 'Online Today' by visiting them online.
Deceased estates notice - Lilian May Jackam
Pursuant to the Trustee Act 1925, any persons having a claim against or an interest in the Estate of Lilian May Jackam (also known as Lillian May) Jackam (Deceased), late of Birch Abbey Rest Home, 55 Alexandra Road, Southport, Merseyside, PR9 9HD, UK, who died on 04/10/2018, are required to send particulars thereof in writing, to the undersigned Solicitors, on or before 24/05/2019, after which date the Estate will be distributed having regard only to claims and interests of which they have had notice. Churches Solicitors, 12 High Street, Fareham, Hampshire, PO16 7BL, UK. Ref:- 'T553015.'
..Paid Advert..
Contact us:-
(+44) 08443 244 195
Calls will cost 7p per minute, plus your telephone company's access charge.
Calls to this number may be recorded for security, broadcast, training and record keeping.

News24@SouthportReporter.com
4a Post Office Ave, Southport, Merseyside, PR9 0US, UK


Our live Southport Webcam image above.
To see it live, please click on image.

Event Notices

More events that are taking place on Merseyside can be found on our Event Listings Calendar.

Click on here to see our event calendar.
Are you going to this event? If you are please let us know what you thought of it!

These are our other websites within the Southport & Mersey Reporter Network.

Mersey Reporter

Formby Reporter

Liverpool Reporter

Southport TV
| | |
| --- | --- |
| | © - Southport Reporter® is the Registered Trade Mark of Patrick Trollope |
..