Be the voice of your local community by standing for governor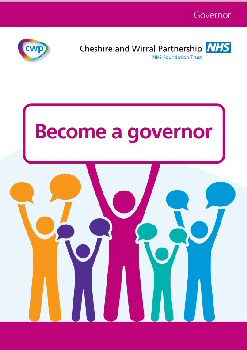 UNTIL 4 May, Cheshire and Wirral Partnership NHS Foundation Trust (CWP) are looking for 2 people who access services, or cares for someone who does, to fill 2 service user/carer seats.

CWP governors bring with them a diverse range of knowledge, skills and experience, which is highly valued by the Trust. There are no specific qualifications required to be a governor; enthusiasm and a desire to make a difference are the most important things! If you are aged 16 or over and are interested in improving health services in your area, supporting the work of CWP, giving something back to your local communities or a challenging role that can make a real difference, then being a governor may be for you!

CWP lead governor, Anna Usherwood, says:- "The Council of Governors is responsible for representing members' interests and provides a link between members and the Trust's Board of Directors. All members are entitled to have a say in how the Trust is run and those who want to shape the future of the NHS can stand for election as a governor."

CWP chairman, David Eva, says:- "Our governors are a real asset to us in representing the views of people who care about our services, as well as those who are directly involved with the Trust. As an organisation, we are increasingly challenging ourselves to look at different ways of working to ensure we deliver high quality, integrated and innovative services; having a representative Board of Governors is integral to this."

If you would like to get involved in the work of the Trust, register to become a member online or contact the Communications and Engagement Team on:- 01244 397 393 or send them an email.
CCTV images released after bikes stolen in Southport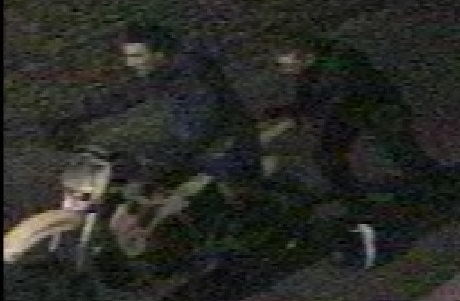 MERSEYSIDE Police Police have released CCTV images of 2 men they would like to speak to following the theft of 2 off road bikes from the rear of a property in Southport. Unknown offenders entered a shed at the rear of a house in Railway Street, between 9pm and 10.20pm, on Thursday, 31 March 2016 and stole a green Kawasaki motorbike and a yellow Gas Gas bike. Officers would like to speak to the 2 men pictured in the CCTV as they believe they could help them with their enquiries. They also want to hear from anyone who may have seen the bikes since they were stolen on 31 March 2016 or have any information as to where they may have been stored. Anyone with information is asked to contact Merseyside Police on:- 0151 777 3702 or the confidential Crimestoppers line on:- 0800 555 111.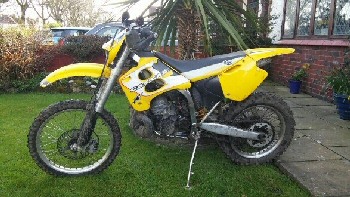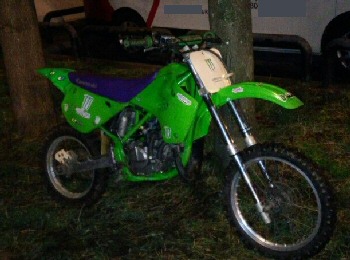 Merseyside electrician creates sparks with RAF Reserves
Photographs by Corporal Mark Dixon - UK MOD Crown Copyright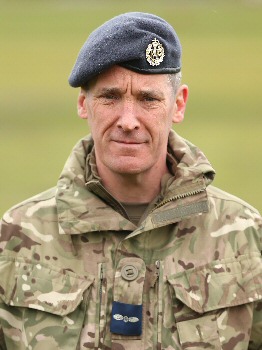 AN RAF Reservist from Liverpool spent the May bank holiday weekend participating in an international military skills competition, where he competed against military reservist teams from across the UK and Europe.

Alistair Gough (46), who works at Jaguar Land Rover in civilian life, brings his skills to the RAF Reserves as a General Technician (Electrical) with Number 611 (West Lancashire) Squadron, based at RAF Woodvale.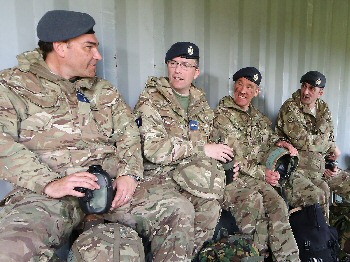 Alistair said that:- "I've always been interested in the military, and often thought about getting involved, but life, work and family kept me too busy to take the next step. A colleague told me about opportunities with the RAF Reserves, and since joining last year, I've never looked back."

During the Altcar Challenge based at Hightown near Formby, Merseyside, Alistair and other UK reservists from the RAF, Army and Navy, as well as NATO allies, competed as teams against each other in a range of challenges that tested their mental and physical fitness and military skills.

Alistair joined the growing RAF Reserves in 2014 to embrace the exciting challenges and opportunities that come as a reservist on the front line, as well as to learn new skills and experiences. Just before tackling the Altcar rifle range shooting competition, he added:- "The range of experiences and opportunities offered by the RAF Reserves is truly impressive. It doesn't matter who you are, where you're from, or how old you are, there's a role waiting for you with the RAF."
People with Sight Loss in Southport Invited to Attend Free Online Skills Session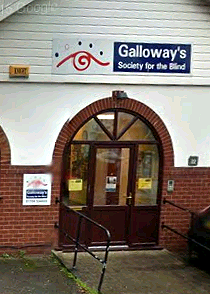 BLIND and partially sighted people in Southport are invited to attend a free online basic skills session to help them get online and benefit from technology. The event is part of RNIB's Online Today scheme to support 125,000 people with sensory loss to get online. The workshop is being delivered by partner organisation Action for Blind People, at Galloway's Society for the Blind Southport, 22 Wright Street, Southport, on Wednesday, 11 May 2016, from 2.30pm to 4.30pm. Anyone with sight and or hearing loss is welcome to attend the session. The session will include how to get the most from products such as tablets, smartphones and eReaders. There will also be the chance to be hands on and try out these gadgets and ask questions. Internet use in the UK has significantly increased over recent years with 76% of adults accessing the internet every day in 2014, compared to just 38% in 2006. Millions of us rely on the internet for everyday tasks such as shopping, banking and staying in touch with friends and family. However, getting online and using technology can present many challenges for someone who is blind, partially sighted or has hearing loss. Andrew Coleman, Assistive Technology Coordinator at Action for Blind People, said:- "Being online can make a huge difference to someone's life. We hope people with sight or hearing loss in Southport will come along and find out how technology can open up a whole new world of discovery and independence." To find out more and to book your place, please call Galloway's Society for the Blind Southport on:- 01704 534555. You can also learn more about Online Today by visiting:- RNIB.Org.UK/OnlineToday.