New free course for a 'Positive You'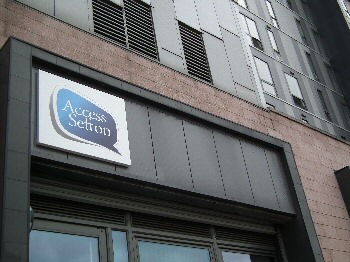 LOCAL people are invited to take part in a new free course, led by a local NHS talking therapies team, to better manage mental health symptoms and improve their well being. Access Sefton, an improving access to psychological therapies (IAPT) service, provided by Cheshire and Wirral Partnership NHS Foundation Trust (CWP) in partnership with Insight Healthcare is rolling out the free course. 'Positive You' has been designed for people experiencing anxiety or depression who are looking to improve their self esteem. The 5 week course will be held every Wednesday, from 1pm, at the May Logan Centre, Knowsley Road in Bootle. Those interested are invited to call the service or self refer online and have a screening appointment to ensure that the course is right for them. The service, which provides help for people with mental health conditions such as anxiety, depression and stress, can provide confidential advice about the best option for you. Emma Green, psychological wellbeing practitioner, who is running the course, says:- "We hope the group will help those taking part to make changes to their thinking styles and behaviour using techniques based on Cognitive Behavioural Therapy. We want to give people the tools to help them cope better with symptoms of anxiety and depression. The course will focus on changing negative thoughts, reducing worry and developing better ways of coping. There will also be elements of relaxation and mindfulness." If you need to speak to someone, getting access to the service is easy; ask your GP or self refer online. You can also pick up the phone and call:- 0151 955 3200 to arrange an initial appointment. For more information about CWP please click on here.
Non-suspicious death on Lord Street, Southport, Merseyside
ON Saturday, 4 June 2016, Merseyside Police have confirmed that they had attended a premises on Lord Street, Southport, following the death of a woman. We are told that at around 10.00am, a woman was found at the bottom of a landing, at flat premises, on Viceroy Court. As a result both Police and Ambulance attended. The woman was taken to Southport Hospital, where she was pronounced deceased at around 10.40am. Police are not treating her death as suspicious.

Southport Brantano store join to fight against cancer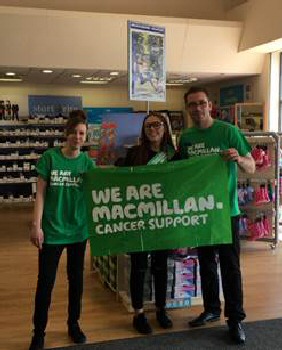 SHOE retailer Brantano have been helping ensure no once faces cancer alone after launching a partnership with a leading cancer care charity. The footwear chain has chosen Macmillan Cancer Support as its charity for the year, and already a host of fundraising events and initiatives have been lined up. Brantano is have already held the 1st event for Southport residents, that was called:- 'Go Mad' or 'Go Green,' which was held on Monday, 30 May 2016. Derek Marshall, manager at Brantano's Southport store, said:- "It is an absolute privilege to work with Macmillan, it does such great work for millions of people. The number of people with cancer is growing every day. Macmillan wants to reach and improve the lives of every one of those people so that no one has to face cancer alone. Our hope is that, together, we can raise vital funds to help change people's lives and have a lot of fun along the way."

Rhys Parker, Partnerships Manager at Macmillan added:- "More than two million people are currently living with or beyond cancer, and that number is set to rise to 4 million by 2030. It's the toughest fight most people will ever have to face, but they don't have to go through it alone. We're delighted that Brantano has chosen Macmillan as their charity partner and hope everyone gets involved with the activities planned to celebrate the launch of or partnership and will keep supporting Brantano as they try and raise much needed funds for people affected by cancer. We look forward to seeing all the fun things the stores get up to."

Future events include participation in the charity's biggest fundraising event:- 'Worlds Biggest Coffee Morning,' on Friday, 30 September 2016. Brantano aims to raise £40,000 throughout the year for Macmillan. For more information visit:- Brantano.Co.UK or share you photos with Brantano on Facebook or Twitter using #brantanogogreen.