PERSONA IS NOT AN AMBITION
G2 (live at the Picket)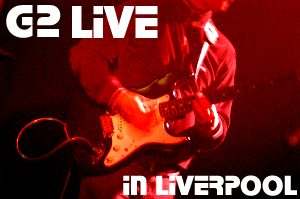 Report by Dominic Bonner and photographs by Patrick Trollope.
SNAKES are known to shed their skin, yet rarely in the space of five weeks can a band show a metamorphesis of such magnanamous proportions of change.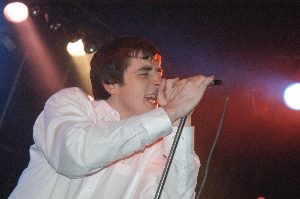 Refined and regrouped from their last visit to the Picket – with the departure of keyboards and guitar to a five-piece line up. Any questions that G2 were about to give a lacklustre performance last Saturday were quickly brushed aside in one fell swoop.

Certainly, changes may have seemed to unsettle singer Steve Dwyer from the outset. However, this outfit kicked nothing but pure butt after the first song – especially with 'Nobody man' and 'The people' that attained a sound of mid nineties rock.

Gone is the arrogance, gone are anxieties of stage nerves and gone is the dirge. It may yet prove to be true that Dwyer is the new Livercool of present day music in the city and set to topple Ian McCulloch as the greatest persona from Liverpool that walks the earth. Yet no quandary could be made about the fluency of G2 as a unit of perfect Liverpool sound hammering away at the door of success. Indeed great beginnings were founded for the La's at the Picket; there is a sense of advent that this occurrence is about to happen with G2.

Comparisons to this band have often been made with suggestions of the Doors (due to Dwyer's fanatical obsession with stage persona) and their previous cacophonous big band sound. In some cases, this reference may have been fair play in the past.

Nevertheless, five weeks hidden in the studio seems to have shed many skins to define G2's sound – Despite slight allusions to Echo and the Bunnymen and the Inspiral Carpets. Their transformation has been nothing less than remarkable. This begs the question 'What else are they capable of?'

Unquestionably, G2 are set to take the country by storm in the next twelve months, be it at your peril to miss them.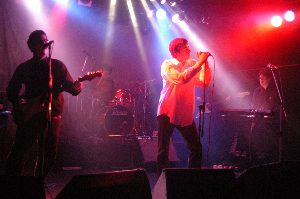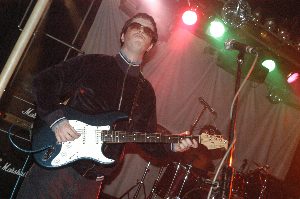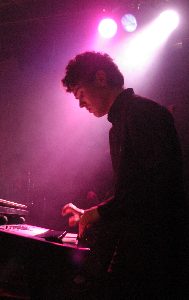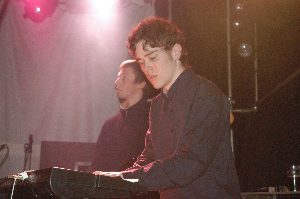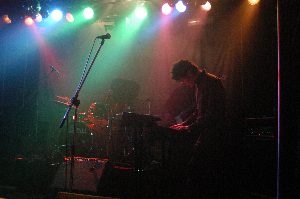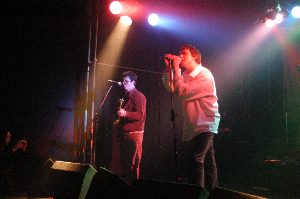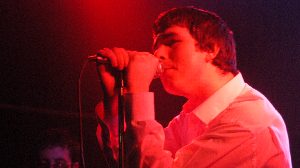 Page 1 of 3