Miss England Final 2016 – Part 1
Report on this page by Mark Lee. Photographs by Patrick Trollope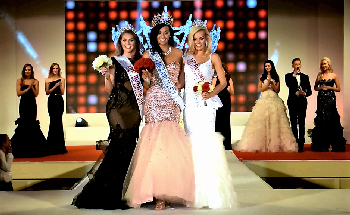 THE Floral Hall, within the Southport Theatre and Convention Centre, was the most glamorous venue in the country this week when it hosted the prestigious Miss England 2016 competition this week, the first time the pageant has been held in Southport. The competition saw 50 hopefuls from all across the country descend on the UK's classic resort competing to be crowned Miss England, but it turns out that the modern competition is about much more than skin deep beauty.

We spoke to the current holder of Miss England, Natasha Hemmings, who gave her thoughts on what it takes to become a thoroughly modern Miss England. Indeed the term "beauty pageant" almost seems a little out-dated, and Natasha was keen to stress that "inner beauty" is just as important, with contestants tasked with raising money for charity during their campaigns amongst their many challenges.

Natasha believes that the current format "reflects the modern woman", as someone who may indeed be beautiful, but is also defined by things like her career, intelligence and compassion. She cited 2009 winner Corporal Katrina Hodge as a key figure in this modernisation, for example she was instrumental in the phasing out of the traditional swimsuit round from the competition.

As far as her own reign was concerned, Natasha stated that whilst she'd had an amazing year as Miss England she felt ready to hand over her tiara so that someone new could experience the journey. Having been there herself she knew exactly how the contestants would be feeling and what they would be worrying about, but revealed that whilst fiercely competitive, the dressing room is also a very supportive place, with many of the girl's already firm friends who support each other at the various regional contests.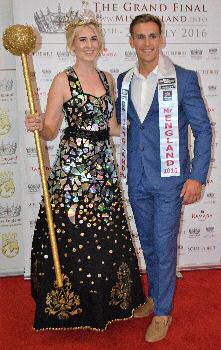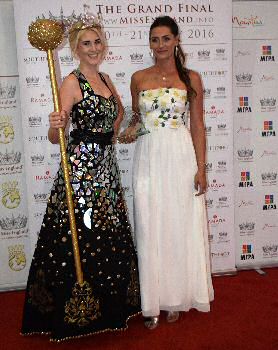 Day 1 (Full photo coverage in next issue)

The final itself was split over 2 days, with the 1st night on 20 July 2016, featuring the Talent and Eco Fashion rounds which would begin the difficult process of whittling down the 50 hopefuls to 20. The Floral Hall has arguably never looked finer, and there was a packed crowd of well wishers, family and friends on hand to cheer on the contestants. There was plenty of local interest too, with our very own Miss Southport, Chloe Brown amongst the hopefuls, as well as near neighbours Miss Liverpool, Molly Mcentee Morris and Miss Preston, Elizabeth Grant.

The Talent round really did demonstrate just how varied the contestants were, with talents like equestrianism and acting showcased but also more left of field skills such as Miss Staffordshire, Kim Jones who chose her role as a paramedic, a worthy talent indeed. A few contestants also performed live which doubled up as an entertaining musical interlude for the crowds, with show stopping performances from Miss London, Whitney Martins and Miss York, Stephanie Hill as well as an unexpected rap from Miss Preston which was only missing a mic drop!

The Eco Fashion round was themed around Classic British Fashion through the Decades, testing the contestants thriftiness and creativity as they created their own outfits from recycled materials and charity shop bargains. This round was a real eye opener for me and I was genuinely impressed with the work that had gone into these creations, including Miss Norfolk, Hannah Parsons with her dress made from repurposed Norwich City shirts and Miss Worcestershire, Laura Beth Morgan who cleverly incorporated Worcester Sauce crisp packets into her outfit! There was also a real range of decades on show, and whilst iconic fashion decades like the 80's and 60's were well represented there were also Victorian inspired outfits on show, as well as ones inspired by the likes of Jane Austen, Audrey Hepburn and, of course the Queen, who was the inspiration for the winner of the round, Miss Sunderland, Jennifer Wilson.

This evening also saw the 10 winners of the Miss Top Model round selected, with local salons Element5 and Signature given the honour of styling the contestants hair. At the end of the first day one thing was clear, this would not be an easy decision for the judges!

One thing that was really encouraging to see was that there was a real mix of different body types and faces at the finals, there was only really two contestants that had a typical "model" look which I think sends a really positive message that you don't need to look a certain way or be a certain size, even to be Miss England.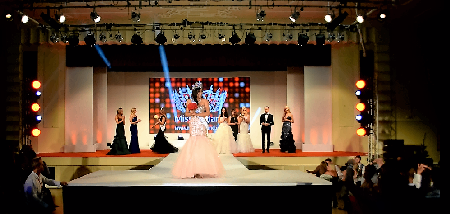 Day 2

Thursday, 21 July 2016 was the Grand Final, and again the Floral Hall was decked out in all its splendour, truly a worthy venue for the event. This was the night that 50 would become 20, and ultimately one lucky winner would be crowned Miss England.

The evening opened with a video recap of all the contestants, and whilst there was obviously great support for the North West contestants, there were also huge cheers for the likes of Miss Derbyshire and Hertfordshire and it was fantastic to see that friends and family had travelled so far to lend their support.

Proceedings really got going with the sportswear round, which replaced the swimsuit round several years ago. This certainly got the crowd energised as the girls bounced around the stage, however the real work has been done earlier when the contestants were put through their fitness paces in a gruelling physical bootcamp, however hosts, Jordan Williams and Sophie Lydia Smith were keeping the result to themselves for the time being!

The rest of the rounds alternated between evening wear and the pick of the previous night's talent hopefuls returning for a final showdown. The sedate evening wear rounds were a stark contrast from the high-energy of the sportswear section, and also gave host Jordan Williams an opportunity to showcase his vocal talents; all we can say is Michael Buble better watch his back! The talent final was supposed to be just 3 contestants, but compere Mark Darlington explained it was simply too difficult for the judges and as a result the field was increased to 5.

Interspersed between the eveningwear rounds were repeat performances from Miss York, Miss Preston, Miss Leicestershire, Miss Shropshire and Miss London who pulled out all the stops and all managed to top their performances from the previous night!

The difficulty of the judges task was made apparent during their deliberations to select the final 20, which saw former Mr England Jordan Williams tasked with performing an extended musical set to fill the gap, and whilst he was possibly running out of songs he did a great job of keeping the crowd engaged on a long, humid evening.

The winners of individual rounds would be fast tracked into the final 20, these were announced as:-

► Miss Beach Beauty, Miss Billion Dollar Smile, Miss Publicity and also Miss Bolton, Lucy Physick.

► Miss Talent - Miss London, Whitney Martins.

► Miss Eco Fashion - Miss Sunderland, Jennifer Wilson.

► Miss Popularity - Miss Derbyshire, Jade Willis.

► Miss Beauty with a Purpose - Miss Worcestershire, Laura Beth Morgan.

► Miss Sportswoman - Miss Leeds runner up Pearl Susanne Davison.

► Miss Brainy Beauty - Miss Essex Emily Evans.

► Miss Top Model - Miss Hertfordshire Francesca Handley.

Miss Bolton's hat trick meant that there were 12 places up for grabs at the judge's discretion, sadly local favourite Miss Southport, Chloe Brown, bowed out at this stage, as did Miss Liverpool, Molly Mcentee-Morris, but there was still a strong showing from the North in the final 20.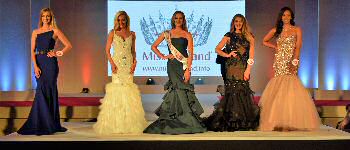 The judges then had the unenviable task of reducing this down to a final 5 which was:-

► Miss Hertfordshire Francesca Handley.

► Miss Bolton Lucy Physick.

► Miss Newcastle Vicky Turner.

► Miss Preston Elizabeth Grant.

► Miss London Whitney Martins.

The final test was a question posed by Miss England 2014, Dr Carina Tyrell, a real test for the girls who had to respond on the spot after 2 long days of competition The questions centred around the contestants aspirations and motivations, why they entered the competition, what they felt it means and what they hoped to achieve if they won.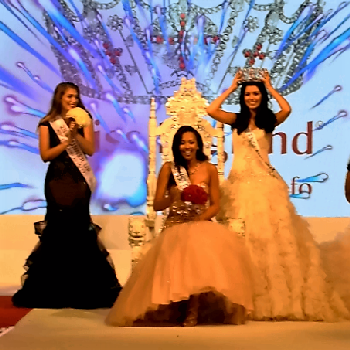 The tension of the final deliberation was eased by a stunning operatic interlude from the outgoing Miss England, Natasha Hemmings before the final three were revealed, with Miss Preston Elizabeth Grant being crowned a worthy Miss England 2016 ahead of Miss Newcastle and Miss Lancashire; a clean sweep for the North! It was fantastic to see a neighbour wearing the sash and tiara and we wish her all the best when she travels to Washington DC to compete in Miss World in December this year.

Looking back this was a fantastic event for Southport that really showcased all aspects of the town, from its Victorian heritage to fine dining and state of the art facilities and we really hope the Miss England contestants and organisation team enjoyed their time in the Town; hopefully we'll see you all again next year, no matter the location!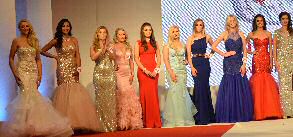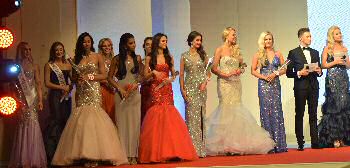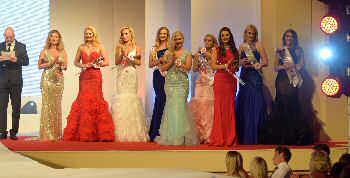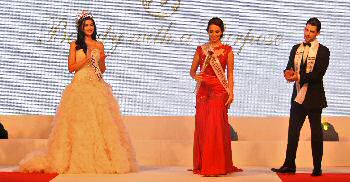 Please let us know what you thought of this event, via emailing our newsroom:- News24@SouthportReporter.com today!
More photos in next weeks issue!!!

We just got way to many to add this week, so are adding lots more in next weeks as well!!!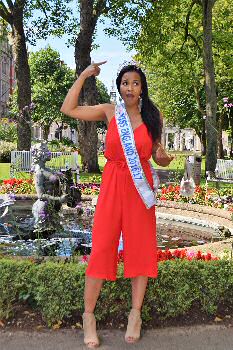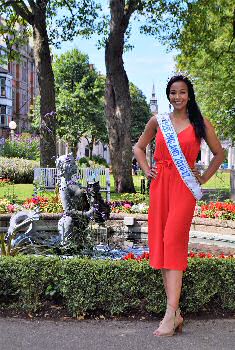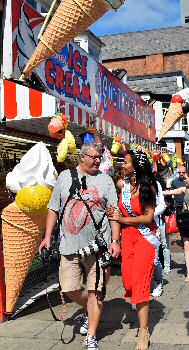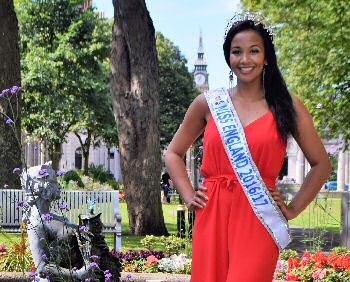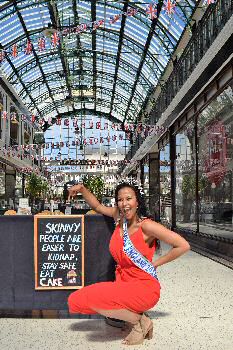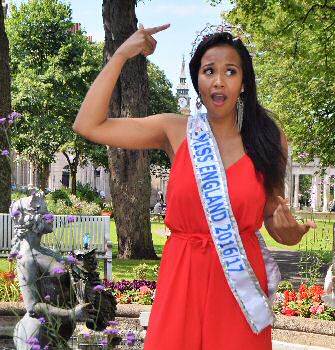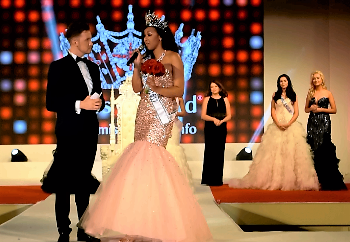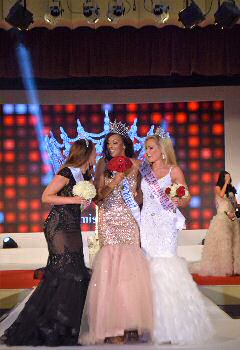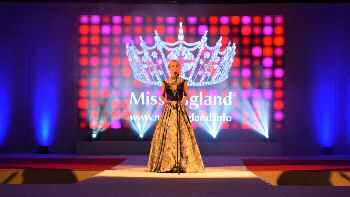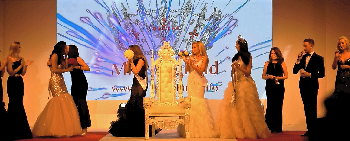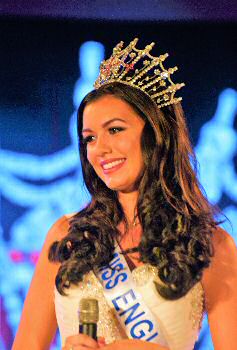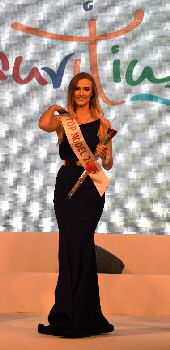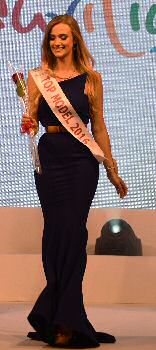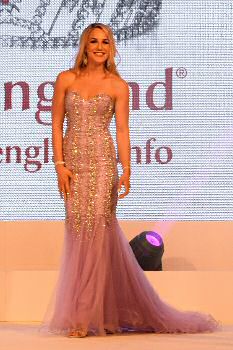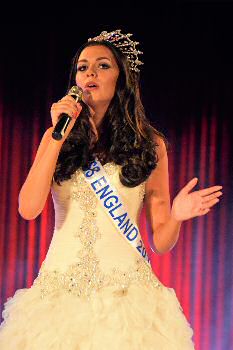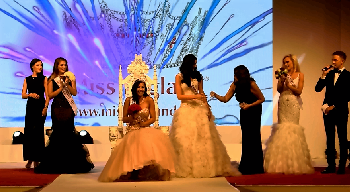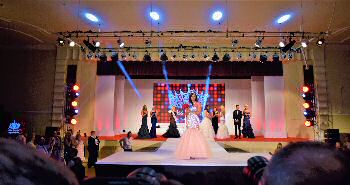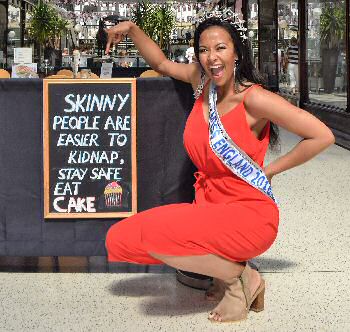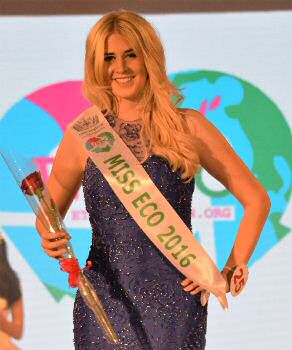 Page 1 of 10
Remember you can order photographic prints from us. Help us keep this site online. Please don't brake our copyright by copying any of the text or images in this website, even if its only for 'personal use.'