An informal interview with Hayley Hasselhoff ahead of The Liverpool Curve Fashion Festival 2016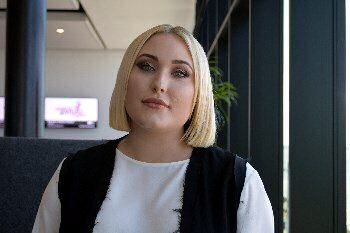 ON Wednesday, 17 August 2016, we had the pleasure of interviewing Hayley Hasselhoff, who is an American actress and model. Hayley is also the younger daughter of David Hasselhoff and Pamela Bach. What most people might not realise about Hayley is that she is also a designer, designing her own plus size clothing range. She was in Liverpool ahead of The Curve Fashion Festival where her new line will be represented, on the Catwalk, within the brand new Liverpool Exhibition Centre. She will be 1 of many celebrities taking part in what will be the UK's largest plus size fashion event, showcasing all the very best size fashion. This is the first time that this fantastic event has been held in Liverpool and Hayley will be the events:- 'Face of Fashion for 2016.' Just before the interview we where told by Zoe Pennick, who is the Director of The Curve Fashion Festival that:- "We are delighted and very excited to welcome Hayley back as the face of this year's event. We are all looking forward to showing off Liverpool and also the amazing clothing. This year our participating brands include:- Marks and Spencer, River Island, Simply Be and Yours Clothing." We opted to video the informal interview with Hayley so please do play it to learn a bit more about the event. Hayley is lovely and her passion for modelling makes her the perfect choice to front the event, and her designs are amazing!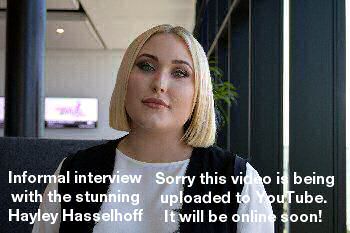 This show will be held on Saturday, 10 September 2016. To see more information about this event and to find out how you can book your ticket, go to:- TheCurveFashionFestival.Co.UK. But also check out Hayley's website, also her Instagram and Twitter pages.

The Southport Flower Show 2016 - Part 1
Photographs by Patrick Trollope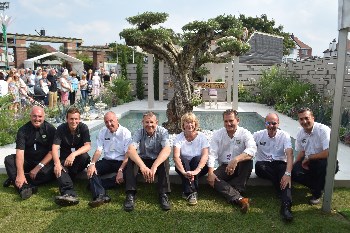 THESE are just a few photographs we have taken on the 1st day of the Southport Flower Show 2016. This year's show is bigger and better than any we have seen before, with new interactive computer gardens to massive outdoor gardens. This years event is well worth attending. We do not want to put up a massive amount of photographs this week as we want to you to go and see the event for yourselves. For more information about the event go to:- SouthportFlowerShow.Co.UK. Even if it rains, you will find the event has lots of things to see and do for all ages... We look forward to seeing you at the show. We will have lots of photos for you all in the next edition!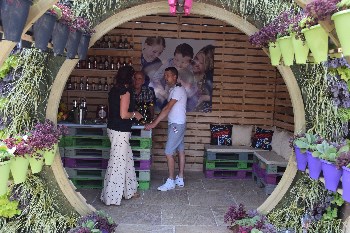 Please let us know what you thought of the event via emailing us to:- News24@southportReporter.com.
Remember you can order photographic prints from us. Help us keep this site online. Please don't brake our copyright by copying any of the text or images in this website, even if its only for 'personal use.'
Deceased estates notice - Lilian May Jackam
Pursuant to the Trustee Act 1925, any persons having a claim against or an interest in the Estate of Lilian May Jackam (also known as Lillian May) Jackam (Deceased), late of Birch Abbey Rest Home, 55 Alexandra Road, Southport, Merseyside, PR9 9HD, UK, who died on 04/10/2018, are required to send particulars thereof in writing, to the undersigned Solicitors, on or before 24/05/2019, after which date the Estate will be distributed having regard only to claims and interests of which they have had notice. Churches Solicitors, 12 High Street, Fareham, Hampshire, PO16 7BL, UK. Ref:- 'T553015.'
..Paid Advert..
Contact us:-
(+44) 08443 244 195
Calls will cost 7p per minute, plus your telephone company's access charge.
Calls to this number may be recorded for security, broadcast, training and record keeping.

News24@SouthportReporter.com
4a Post Office Ave, Southport, Merseyside, PR9 0US, UK


Our live Southport Webcam image above.
To see it live, please click on image.

Event Notices

More events that are taking place on Merseyside can be found on our Event Listings Calendar.

Click on here to see our event calendar.
Are you going to this event? If you are please let us know what you thought of it!

These are our other websites within the Southport & Mersey Reporter Network.

Mersey Reporter

Formby Reporter

Liverpool Reporter

Southport TV
| | |
| --- | --- |
| | © - Southport Reporter® is the Registered Trade Mark of Patrick Trollope |
..